10-year-old Benedict has been moved from one foster home to another, and he's hated every one. When he arrives at Sunshine Ranch, he doesn't bother unpacking. What's the point? But his new foster parents and siblings are very different from what he's become used to. David and Martha Credence strive to instill love and Christian values in their family and it inspires hope in each child. Benedict is not into "religion," but Sunshine Ranch is the home he's secretly been yearning for. Still, he fears it's all just a little too good to be true, and his sentiments are validated when he learns that they may lose Sunshine Ranch. Can the Credence children help save the Ranch? Will faith keep them together? Or will Benedict's dream be shattered? The Destiny of Sunshine Ranch is a story about a family devoted to God. It relays the personal journeys of all the Credence foster children and their struggles to overcome past and present pain and adversity. In this novel, the confidence of the devoted is challenged, but an even deeper understanding of God and His love are revealed.
The Destiny of Sunshine Ranch by T.M. Gaouette is a heart-warming story that the whole family will enjoy. This book, written for older elementary and middle school students, is an extremely touching novel that focuses on foster families. This is one of those stories that stays with you long after it's over. Your mind continuing to think about the characters you've grown to care about, characters that are flawed yet understandable and memorable. This book showcases the power of love and family – no matter what that family might look like. As a mother, it was heart-breaking to read the stories of these fictional children and how they ended up in the foster system. However, these characters were fortunate and were placed with a family that loved and encouraged them. The author did a wonderful job of showing the trust and abandonment issues these children carried with them. This is a novel full of heart-wrenching realities, faith-filled moments, and a powerful hopeful message. This would be a fantastic book to read with your children, one that can help them to understand how blessed they are and that there are children in their communities that might not be so fortunate.
---
Copyright 2018 Leslea Wahl
About the Author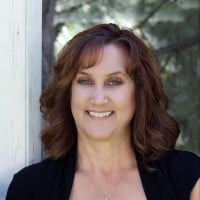 Leslea Wahl is an award-winning author of Catholic teen adventurous mysteries. She lives in beautiful Colorado with her family. Leslea believes one way to encourage teens in their faith is through positive messages and Catholic values, embedded in great stories. She is excited to share her reviews of some incredible Catholic books, all of which have received the Catholic Writer's Guild Seal of Approval. Find her online at LesleaWahl.com.