Since his election more than five years ago, Pope Francis has perhaps become best known for his humility and approachability. His numerous messages to the world have encouraged the faithful and piqued the curiosity of the unchurched. He has related the truths of the Gospel in uniquely simple yet challenging language. In Pope Francis: Jesus The Savior Among Us, readers will be enriched throughout Advent as they are invited to pray, reflect and meditate on the words of Scripture and the teachings of Pope Francis each day. Readers will be guided into a deeper relationship with Christ and to more fully embrace Jesus' call to a life of love and service. To purchase a copy, please visit Creative Communications or call 1-800-325-9414 between 8 am and 4:30 pm Central Time to pay reduced shipping rates.
Enjoy this excerpt from Pope Francis: Jesus, the Savior Among Us.
Introduction What does it mean to say that the Savior is among us? Does God's everlasting gift of his Son make a tangible difference in our lives? Do our actions match our belief that Christ, the Savior of the World, was born in Bethlehem over 2000 years ago, that he died to save us from our sins, and that he will come again? Do we trust in his goodness and mercy? Do we have faith that he is always by our side? These are questions worth pondering during this holy season. It is so easy to get caught up in the external planning for the holiday without taking the quiet time needed to prepare for the Holy Day. The season of Advent is meant to be a time of spiritual preparation for both the celebration of Jesus' birthday as well as for the second coming of Christ at the end of the world. May our time of prayer and reflection as we meditate on the words of Scripture and the teachings of Pope Francis bring us into a deeper relationship with Christ and help us to more fully embrace Jesus' call to a life of love and service. First Sunday of Advent A Christian can never be a pessimist! Twitter — November 13, 2017 Heavenly Father, sometimes it is so easy to look around at our world and become discouraged. There is so much division, so much anger, so much pain and suffering. But you gave us all the gift of your Son to save us and to bring peace to the world. As I embark on this holy season of Advent, please give me the strength to live in hope and to await with anticipation the second coming of our Lord and Savior, Jesus Christ. Amen. Read Luke 21:28 Monday First Week in Advent The good news that Jesus brings us – and that John predicts – is that we do not need to wait for the kingdom of God in the future: it is at hand. Angelus — December 4, 2016 Dear King of All, every day I pray the familiar words, "Thy kingdom come, thy will be done, on earth as it is heaven," yet I often don't reflect on their deep meaning. Help me to truly listen to your Words so that I may hear your voice and to do your will so that I may be the person you created me to be. Help me to make your kingdom a reality here on earth each day by spreading your love, your mercy, and your kindness to all I come in contact with. Help me to welcome and invite everyone I meet to be part of your kingdom. Amen. Read Matthew 8:11 Tuesday First Week in Advent From the moment Jesus entered into history, with his birth in Bethlehem, humanity received the seed of the Kingdom of God, like the soil receives the seed, the promise of a future harvest. There is no need to look further! Jesus has come to bring joy to all people for all time. Angelus – December 14, 2014 Dear Father, thank you for the gift of your son. As I get ready for our annual remembrance of his birth, help me to remember that he came to bring joy and peace. In the midst of the busy preparations, help me to embrace that joy and peace in my own life and to share those gifts with others. Help me to realize that there cannot be peace in the world until there is peace in my own family and community. Bolster my courage that I may serve as a peacemaker, reaching out to those I have hurt or pushed away. Amen. Read Isaiah 11:6
---
Copyright 2018 Patrice Fagnant-MacArthur
About the Author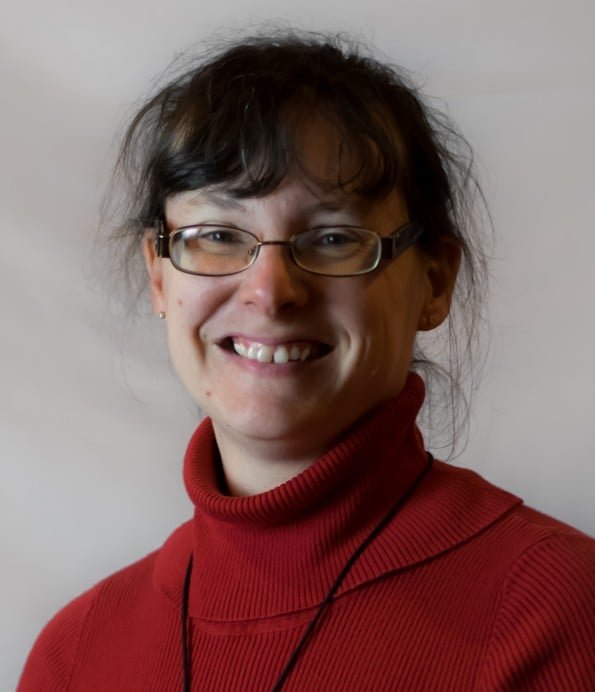 Patrice Fagnant-MacArthur has a Master's Degree in Applied Theology and is the author of The Catholic Baby Name Book, The Power of Forgiveness, and Our Lady of La Salette: A Mother Weeps for Her Children. A mother of three, she is the editor of TodaysCatholicHomeschooling.com as well as a freelance writer and editor.