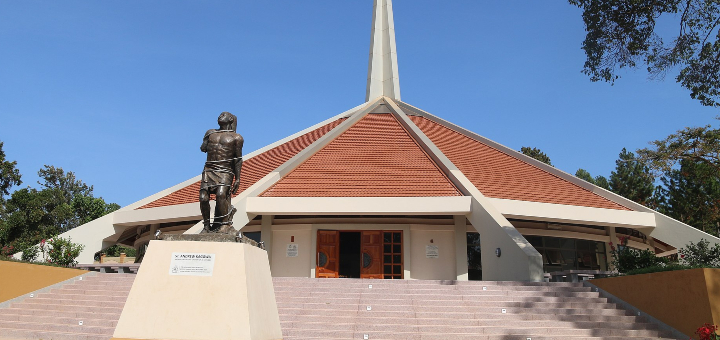 By Wulman83 [CC BY-SA 4.0 ], from Wikimedia Commons[/caption]One of the highlights of a two-and-one-half-week religious safari in East Africa took place this past Sunday, November 4, in Kampala, Uganda. It was a joy to celebrate Mass with many hundreds of children and other family members in the shrine of the Uganda Martyrs. This shrine has been called the pulsating heart of Catholicism in Africa. It is cone-shaped like the primitive homes of the Buganda tribal people, but on a massive scale. It has been visited by Saints Pope Paul VI and John Paul II and by Pope Francis. The Mass was a youthful, exuberant, joyful and respectful celebration of our Catholic Christian faith. The full-throated, animated music and singing of the seniors of Uganda Martyrs high school led us in this Mass. The Uganda martyrs were 24 young men and boys, converts to the Catholic faith, who were executed by the Buganda King Mwanga II for refusing to renounce their Christian faith. The executions took place on June 3, 1886. The main altar of Uganda Martyrs shrine rests on the very spot where Saint Charles Lwanga was martyred. 31 other young men were executed that same day, including some Anglicans. Now, every June 3, more than 2 million pilgrims descend upon the Uganda martyrs shrine to keep the anniversary of these young people whose blood has been the seed of the faith in Africa. Like the widow in today's Gospel, these young martyrs gave generously to the Lord, even shedding their blood. Like her, their gift continues to inspire millions, especially in Africa. "The blood of martyrs is the seed of the faith." Today, more than 40% of Uganda's 45 million people are Catholic. The Widow has inspired millions down the centuries wherever the Gospel is proclaimed. Consider this: You and your family, I and all Christians, whether rich or poor, are called to be generous with our gifts, talents and resources. May the widow and the Uganda martyrs help us to give all we have and are to the Good Lord. Each weekday, the homily from Daily Mass at Holy Cross Family Ministries is shared online. Visit Family Rosary: World at Prayer and sign up to receive notifications of each day's homily.
---
Copyright 2018 Fr. Willy Raymond, C.S.C.
About the Author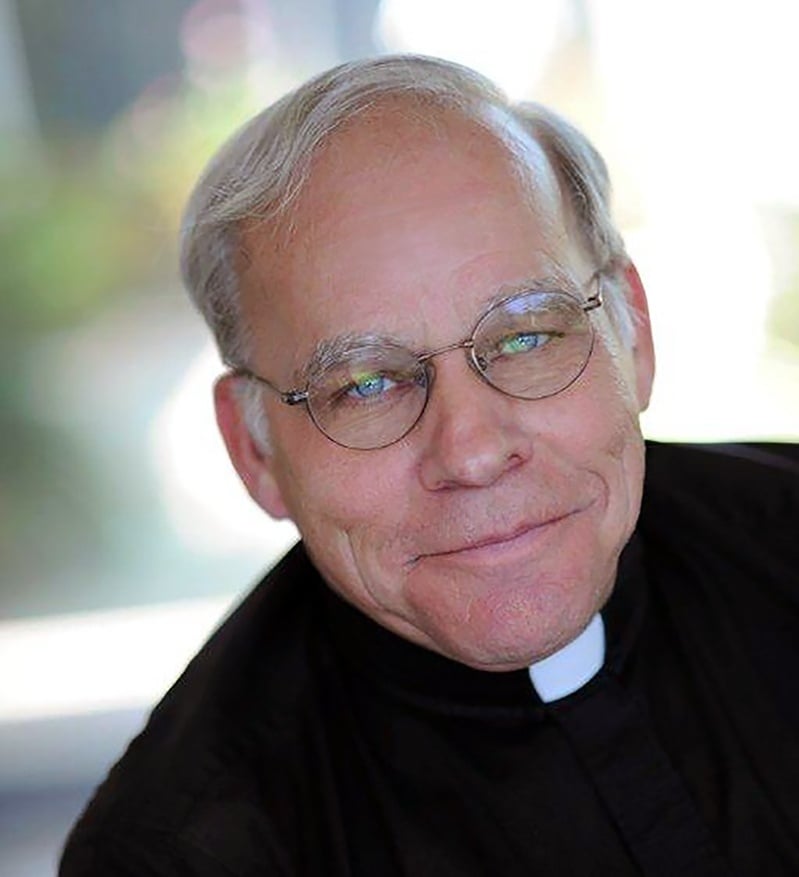 Father Wilfred J. Raymond, C.S.C. (Father Willy), a native of Old Town, Maine, is the eighth of 12 children. He joined the Congregation of Holy Cross in 1964 and was ordained to the priesthood in 1971. He earned a bachelor's degree in philosophy from Stonehill College in 1967 and a master's in Theology from the University of Notre Dame in 1971. He served in ministry at Stonehill College (1979-1992), Holy Cross leadership (1994-2000), National Director of Family Theater Productions, Hollywood (2000-2014), and President of Holy Cross Family Ministries (2014-2022). In addition to English, he is conversant in French and Spanish. He remains a diehard fan of the Boston Red Sox, even though he has served as Chaplain for the Los Angeles Dodgers.