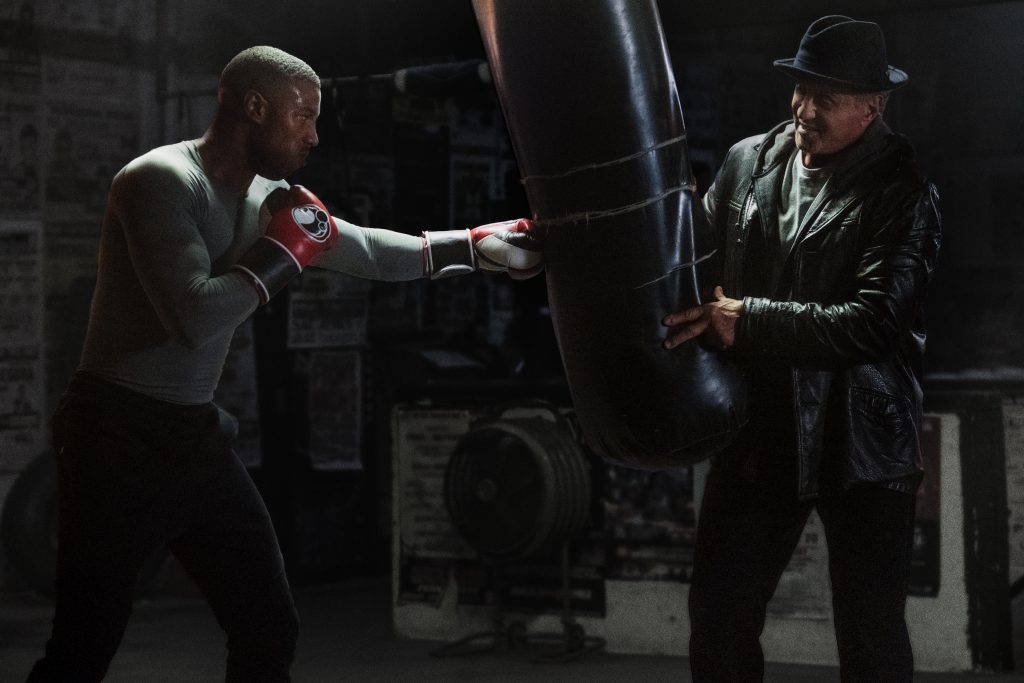 Michael B. Jordan stars as Adonis Creed and Sylvester Stallone as Rocky Balboa in
CREED II, a Metro Goldwyn Mayer Pictures and Warner Bros. Pictures film.
Credit: Barry Wetcher / Metro Goldwyn Mayer Pictures / Warner Bros. Pictures
© 2018 Metro-Goldwyn-Mayer Pictures Inc. and Warner Bros. Entertainment Inc.
All Rights Reserved.[/caption] While I loved the original Rocky and have enjoyed a few of its sequels, I admittedly lost track of the series. It has now ventured into a second generation of characters, while remaining true to its roots. So since I never saw Creed, I went into Creed II unsure what to expect. Would I even understand what was going on? What I discovered as I held my breath through the opening scenes of the film is that this is a movie which, while built on tradition, completely stands on its own.
Synopsis:
Life has become a balancing act for Adonis Creed. Between personal obligations and training for his next big fight, he is up against the challenge of his life. Facing an opponent with ties to his family's past only intensifies his impending battle in the ring. Rocky Balboa is there by his side through it all and, together, Rocky and Adonis will confront their shared legacy, question what's worth fighting for, and discover that nothing's more important than family. Creed II is about going back to basics to rediscover what made you a champion in the first place, and remembering that, no matter where you go, you can't escape your history. https://youtu.be/cPNVNqn4T9I
My Take:
Creed II took me back to much of what I loved about Rocky. Outside of watching Rocky Balboa take on Apollo Creed, Clubber Lang and Ivan Drago, I can't remember ever watching a single boxing match. But as is that case with the origin story, Creed II is about much more than pugilistic prowess. At the heart of this film for me was the importance of families and in particular fathers. A secondary emphasis on building and protecting legacy is an added inspiration.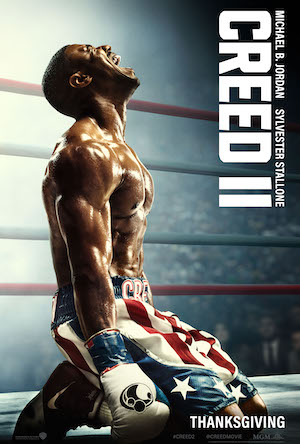 We find many broken relationships here. Adonis, who never knew his father Apollo, decides to move closer to his adoptive mom and must face a new (and unplanned for) relationship issue of his own. Viktor Drago, abandoned by his mother after his father's embarrassing defeat to Rocky, has grown into a monster fighter whose life has one purpose. Driven by Ivan's rage, Viktor must avenge the family name in a desperate attempt to win back the affections of ice queen Ludmila Drago. Rocky is a father figure to Adonis, but has absolutely no relationship with his son Robert or grandson. Throughout the film, themes of work ethic, chasing your dreams, believing in your mission, and living your purpose abound. When Adonis and his fiancee Bianca learn of an unexpected pregnancy, they overcome their fear to choose life, despite their concerns that their child may suffer from Bianca's genetic hearing loss. Ultimately, when broken by defeat, Adonis must summon the courage and strength to face his greatest fears. And Rocky must realize that his place is in Adonis' corner, but must also fix what's broken in his own life. I want to avoid major spoiler alerts, so I'll simply encourage you to go in with an open mind and take in the many wonderful life lessons that Creed II has to offer.
Beachballs (stuff to love!):
I was surprised to fall so in love with the aging Rocky Balboa. Instead of being cheesy retreads, the many homages to previous Rocky-series films reminded me of how much I loved the originals. I find myself wanting to go back to the start and watch the entire series again. Stallone's aging Rocky is never cringe-worthy in the way that some aging characters can be. Instead, his heart shines even more brightly than a heavyweight champion's belt. For me, the music that is truly a component of the storytelling in Creed II was a gift. I love rap, I love the original Rocky score, and I love how the two are intertwined here. Finally, excellent performances are turned in by the entire cast, but I was most moved by the raw chemistry between Adonis (Michael B. Jordan) and Bianca (Tessa Thompson). And of course, Phylicia Rashad as Mary Anne Creed is everyone's favorite mom. https://youtu.be/rluDp2kHVZw
Jellyfish (stuff to watch out for!):
A boxing movie, and especially a Rocky boxing movie, will feature graphic boxing scenes. I saw the film in a theater where the sound system was so effective that I literally felt like I was being punched in the gut a few times. And I'll admit to covering my eyes once or twice when things got too intense because unlike previous Rocky films I wasn't absolutely sure what was going to happen. Additionally, I mentioned rap music above, which means that there are explicit lyrics that are used in this film. Those lyrics contribute to this being a film--which is rated PG-13 for sports action violence, language, and a scene of sensuality--a choice for older teens and adults. In my mind, I would have permitted my high school sons to see this film because there is excellent fodder here for conversation. But each parent will need to decide for themselves if this is a good choice for your family. Redemption, legacy, and relationships are at the heart of what makes Creed II a movie with such a big heart. To be honest, I am already excited about Creed III, and ready to go back and watch everything I missed in the last several years. Copyright 2018 Lisa M. Hendey
About the Author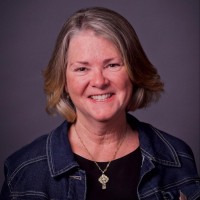 Lisa M. Hendey is the founder of CatholicMom.com, a bestselling author and an international speaker. A frequent radio and television guest, Hendey travels internationally giving workshops on faith, family, and communications. Visit Lisa at LisaHendey.com or on social media @LisaHendey for information on her speaking schedule or to invite her to visit your group, parish, school or organization. Visit Lisa's author page on Amazon.com.