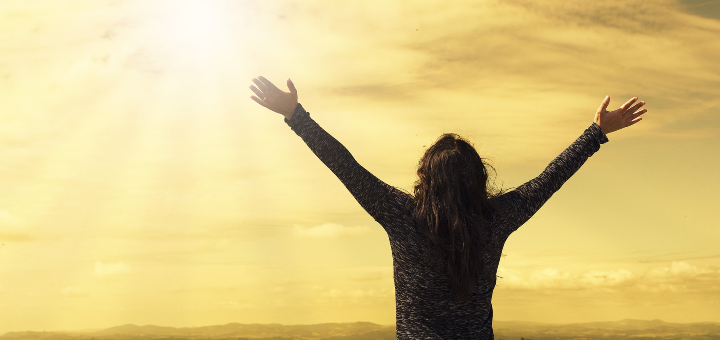 Image credit: Pixabay.com (2016), CC0 Public Domain[/caption] My vocation and direction as a wife, mother, mentor, and coach may seem obvious and divinely orchestrated. I had extraordinary faith as a child and was incredibly faithful through my teen years and into my early marriage. As an 18-year-old, I wrote a rule of life for families that seemed truly an inspiration. I published my first book about the role of the family and maintaining fidelity at the ripe young age of 26. My husband and I have been in ministry roles at a parish and we have traveled as a missionary family. I have mentored hundreds of families and have coached many to great breakthroughs.

Behind the scenes, I had no idea what I was getting myself into when I prayed my heartfelt prayers of complete and total surrender to God's will as a young person. I never imagined for a moment that God would not highlight my path, lead me, and direct me, even if it meant I had to carry a heavy cross. Suffice it to say, I had a bit of a rose-colored perspective of the path to sanctity. I knew for certain that the good Lord would never test me beyond my strength. But I never knew just how close to the breaking point He would ask me to walk.

I write this blog now from the vantage point of almost 17 years of marriage. If you've ever been to one of our ministry events, you will know that we have not hidden the fact that we have had a very difficult marriage. Our inability to consistently synchronize our personalities has resulted in much heartache, brokenness, anger, resentment, fear, and near failure at times. My husband and I have spent countless hours and many tearful evenings and visits to the Lord in Adoration, asking why. For all intents and purposes, our marriage should be blissful. Our Catholic formation has been excellent; our desire for holiness is paramount; our dedication to orthodoxy is unwavering; even our fidelity to the family Rosary has been consistent. In fact our ministry to spread devotion to the Rosary through aromaRosary.com has been our focus for years now. Why, then, would God allow something that seems so right to often feel so wrong? Is it the attack of the devil? Has it been our failure to communicate? Do we have intrinsically flawed personality types? Was I naïve in marrying young? Is one of us just crazy or are we both incapable of loving each other as we ought? All of these questions we have asked time and again. Above all, we have asked, "Why, Lord, do you not heal our union?" In the midst of discord and trouble, one grace has persisted: the grace to not quit. My husband reminds me of what Fulton Sheen said about there only being two words in the vocabulary of love — you and always. You because love is exclusive. Always because love is enduring. We will not quit! We really do love each other. God did bring us together for a purpose. We have five parts of that in each of our precious children. It appears to me that it is through this seemingly endless mountain of little failures we are being asked to trust to the point of folly. The world would have us quit. In fact, the world would have us all quit when the going gets tough. Are we addicted to our pain? Are we doing more harm than good by staying faithful? Are we irreparably setting our kids up for drama-filled relationships? Would we be better people if we just parted ways?

These are difficult questions to ask and even more difficult to answer. But what I do know is that when we do our best to plumb the depths of discernment -- have sought counsel, are living in a state of grace, and take the risk of walking in faith by making a choice -- we must trust that God's will is in the waves, the turbulence, the pain, the pointless, the un-understandable.

What is it for you? Infertility? Kids falling away? The loss of a child? Miscarriage? The loss of a job? Poverty? Wealth? Sickness? Divorce? Messed-up parents?

What is it for you that seems so clearly God's will yet often feels so broken?

There is no immediate answer that softens the pain or dissolves the reality away. But the ultimate balm for our aching hearts doesn't lie within this worldly realm where our tragedies and trauma unfold.

It doesn't come in the form of the program, the retreat, a therapy, a counselor (as necessary and important as these all are). It lies in our total giving up of ourselves and our interior willingness to enter into communion with the One who is drawing us to Himself -- regardless of the choices and circumstances that surround us on our earthly plain. We cannot do, we cannot control, we must just surrender and be. The answers we seek will come, but not till we have been thoroughly washed in the waters of His Divine Mercy and we choose to transcend this realm and find our hope in His Sacred Heart — not theologically ... ACTUALLY.

Hold fast, fellow sufferers! Find gratitude in all that is good — and even in the pain. Take time to rest and experience the Divine Presence.

He wants us to let Him love us.

It is not about us and our pain, it is about Him. His ways are not our ways, for He knows that through death He can bring life. We are called to die with Him, and so we embrace together our pain and confound the world and its false wisdom and we become victors in our non-doing, our interior gaze, our letting go of control, in our not giving up or running away from our cross but in our total giving over to Him.

Thank you, Lord, for the trials I bear and the backward steps I have often taken. In You, O Lord, I know that the victory is yours even when the fight seems the ugliest. Hold me in your Will. You are the master of using the hardest paradoxes to serve the greatest purposes.

My heart is Your goal; may I allow You to do all that is necessary to conquer it.
---
Copyright 2018 Chantal Howard
About the Author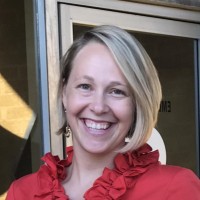 Chantal is a wife and mother of five children. She is a national speaker and author of The School of the Family and The Family Rule. As an essential oil coach, she seeks to help families become healthy, holy and free. Visit Chantal-Howard.com to learn more.