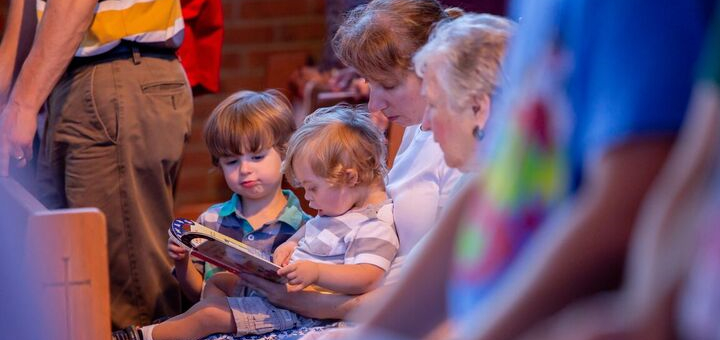 Copyright 2018 Holy Cross Family Ministries. All rights reserved.[/caption] "In a Washington, DC Metro Station on a cold January morning in 2007, the man with the violin played six Bach pieces for about forty-five minutes. During that time approximately two thousand people went through the station, most of them on their way to work. After three minutes, a middle-aged man noticed there was a musician playing. He slowed his pace, stopped for a few seconds and then hurried to meet his schedule. "Four minutes later, the violinist received his first dollar from a woman who threw the bill in the hat and, without stopping, continued walking. Six minutes later, a young man leaned against the wall to listen to him, then looking at his watch, hurried away. Ten minutes later, a three-year old boy stopped, but his mother tugged him along impatiently. The child tried to resist her efforts as the violinist captured his attention, but the mother pulled hard, the child finally responding to her tugs even as he watched the violinist with his music fade into the distance. "This action was repeated by several other children. Each parent without exception forced the child to move on quickly. Forty-five minutes later, with the musician having played continuously, only six people had stopped to listen for even a short while. About twenty gave money but continued to walk at their normal pace. The man collected a total of $32. After he'd played for nearly an hour, he packed up his violin and walked away. No one noticed, no one applauded, nor was there any recognition. "No one knew this, but the violinist was Joshua Bell, one of the greatest musicians in the world. He had played one of the most intricate pieces ever written, with a violin worth $3.5 million dollars. Two days previous, Joshua Bell had sold out a theater in Boston where the seat prices averaged $100. "This is a true story. Joshua Bell playing incognito in the metro station was organized by The Washington Post as part of a social experiment about perception, taste, and priorities. One possible conclusion reached from this experiment could be this: If we do not have a moment to stop and listen to one of the best musicians in the world playing some of the finest music ever written with one of the most beautiful instruments ever made, how many other things are we missing?" (Original source unknown, Shared by Father Robert DeLeon, C.S.C., Homily for November 18, 2018) I invite you to consider this carefully: Since the moment of Baptism, the Blessed Trinity of Father, Son, and Holy Spirit has come to reside in each of us. We find the Kingdom of God, which is the Lord Jesus, "very near, at the gates" to our hearts. He is found in Church, in the Scriptures, the poor, our neighbor, our families. So, even when we feel alone, we are not! God is within us, loving us, holding us close to His heart. How do we experience this presence of the Kingdom among us, of Christ with us? By making time each day to pray the Rosary, to be in the Eucharistic presence at Mass or in solitary prayer before the Blessed Sacrament. We can consciously come home to ourselves to rest with God and let God bless us with fresh grace. We have this great advantage of all divine love, strength, joy and care present within us at every moment. How sad if like the passersby at the Metro station, we never take time to hear the wonderful chords of music and the sound of God's deep love singing in the ear of our hearts. Each weekday, the homily from Daily Mass at Holy Cross Family Ministries is shared online. Visit Family Rosary: World at Prayer and sign up to receive notifications of each day's homily.
---
Copyright 2018 Fr. Willy Raymond, C.S.C.
About the Author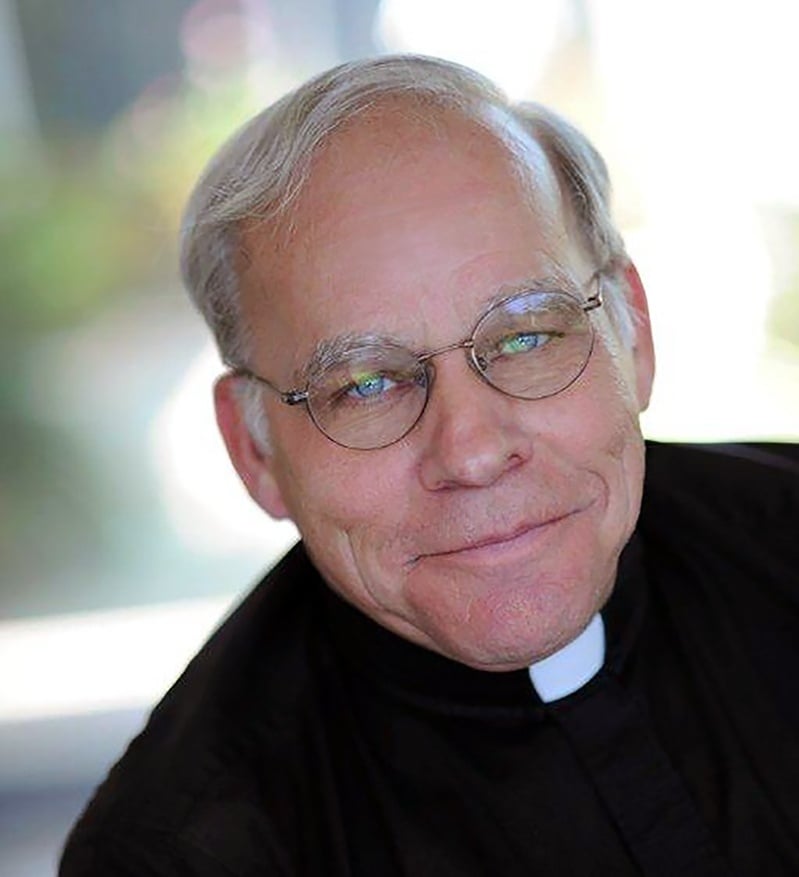 Father Willy Raymond, C.S.C. is President of Holy Cross Family Ministries. He entered Holy Cross Fathers in 1964. He earned a Bachelors in Philosophy from Stonehill College in 1967 and a Masters in Theology from the University of Notre Dame in 1971. In addition to English, Father Willy is conversant in French and Spanish. He's a native of Old Town, Maine and one of 12 children. He remains a diehard fan of the Boston Red Sox, even though he has served as Chaplain for the Los Angeles Dodgers.