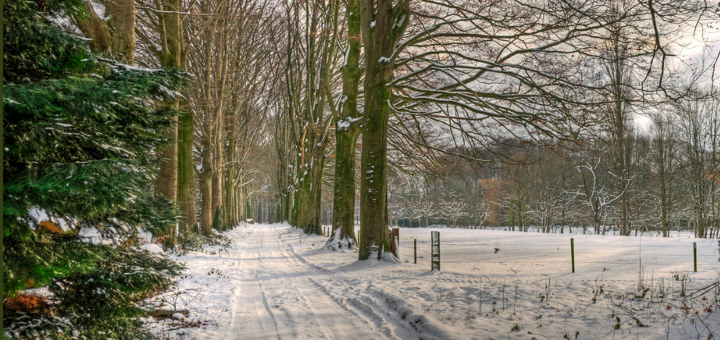 Image credit: Bert Kaufmann (2010), Flickr.com, CC BY 2.0[/caption] Come December, as the days get shorter, many find it difficult to face the increasing darkness and cooler temperatures, especially if they live in a particularly cold and wintry climate. For many people, aside from the holidays, it's their least favorite time of the year due to the effects from the lack of sunlight. This is a very real issue that may require different tactics towards a solution for each individual person, but our faith offers some lovely highlights in the winter that may aid in lifting up our hearts and minds. The beauty and wisdom of the liturgical calendar, as well as some simple items to pause and reflect on each day, may go a small way towards making the winter a little brighter. (1) My favorite morning offering: "Dear Lord, I do not know what will happen to me today. I only know that nothing will happen that was not foreseen by you, and directed for my greater good from all eternity. I adore your holy and unfathomable plans, and submit to you with all my heart; for love of you, the pope, and the immaculate heart of Mary. Amen." It's such an uncomplicated thing to pray a short offering upon waking, yet I neglect to do it on most days. Having a seasonal goal, such as Advent, to keep up with a desired task is a good way to stay motivated. "I want to pray a morning offering each day for the duration of Advent." I tend to stick with things more within a specific time frame, and doing so increases one's chances of developing a good habit and sticking with it after the season is over. Offering one's day up to God at the outset will help us to keep our minds focused on the spiritual realm, and on coming to the aid of others. (2) Set aside time for brief Scripture study:
"Give thanks to him, bless his name; for he is good." Psalm 100:4-5
Even a single verse in the evening on which to reflect can make a world of difference. The Psalms, in particular, are geared towards praising God and setting our sights on spiritual goals. Opening up to a Psalm a night to read over and carry with you through the next day can bring significant meaning to our daily routines. (3) Celebrate a multitude of beautiful feast days: December heralds the feast of the Immaculate Conception, St. Nicholas, St. Lucy and Our Lady of Guadalupe, just to name the well-known ones. Reading up on feast days and traditions (and the December feast days in particular have a lot of great stories behind them!), and thinking about how I can celebrate them with my kids, always lifts my heart. Take a peek over at your favorite book retailer and investigate some titles to learn more about these saints and traditions! (4) Focus on Advent stillness: I've written about this topic before, and every year I find my heart anticipating ways to create a quietness within my soul. Outside noise can only make interior peace all the more poignant. In my part of the world, I'll take a walk outside in the snow to remind myself of how to achieve this interior silence. In the winter, there's inevitably less people outside walking around, and the colder air around me makes my mind turn to the serene beauty of the nativity. It certainly wasn't snowy where Jesus was born, but my association with wintertime and Christmas makes this connection in my mind! (5) Gratitude for the good life: When I get frustrated with things, I tend to focus only on only those things, and forget about how wonderful my life really is. Perhaps watching a certain film set at Christmastime would be apt here! Making a list in my prayer journal of what I'm grateful for, and things that I'm looking forward to, really helps to keep things in perspective at this time of year.
Image credit: Chad Cooper (2014), Flickr.com, CC BY 2.0[/caption] What are you grateful for this Advent season? What types of activities related to our faith raise up your spirits during the winter months? I'd love to hear about them in the comments!
---
Copyright 2018 Tiffany Walsh
About the Author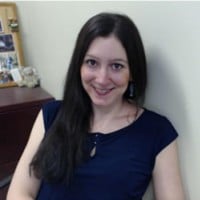 Tiffany Walsh is a wife and mother, a native western New Yorker, and a college librarian. She is a cradle Catholic who rekindled her childhood faith as a graduate student via her love of books, and is the author of Exploring the Catholic Classics, part of the Stay Connected Journals for Catholic Women series. She enjoys writing about faith, crafting, dance, fitness and wellness. Visit her blog at Life of a Catholic Librarian.