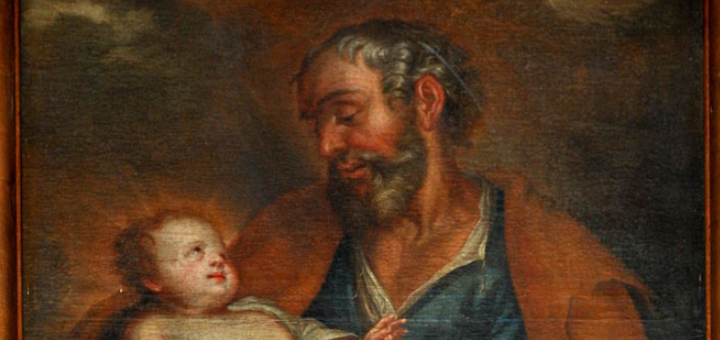 Jwh [CC BY-SA 3.0 lu], from Wikimedia Commons[/caption]Imagine stepping into the shoes of St. Joseph. You are betrothed to this beautiful young girl who you believe is holy and kind – a girl you love and admire. She is named Mary. You are truly happy at the prospect of marriage to this lovely young woman. You have seen her in the temple and have observed her true devotion to God. You know she has good parents. You have observed her as she carries water in from the well and is helpful to all those around her. She exhibits kindness. You know she is a good person. When you pray, you always remember to thank God for this wonderful gift He has given you with Mary as your betrothed. You have always worked hard as a carpenter and you will be committed to care for her. Then she tells you of her pregnancy. I give you some thoughts as to what it must have been like for him: "I have always been a man of simple means, even though I come from a royal lineage. I am a descendant of David, the greatest king of Israel. I try to live the words of the Torah, striving to be a just and holy man. I am happy to work with my hands and wood. Being a carpenter is fulfilling for me. I am a man of God and don't need a lot of things to be happy. I have been fortunate to love and be betrothed to Mary. I am so happy; that is, until I learned the news of my betrothed today. She tells me she is with child. She just returned from visiting her cousin Elizabeth. She tells me that she was visited by an angel and the angel told her she would be carrying a son. How can I believe this? She must have been unfaithful to me at some point. But when? She is watched closely by her family and spends a great deal of time in the temple in prayer. I just can't believe this about her. I have to save her from disgrace! I have to help her. I know that I love her. The thought of her being accused of adultery is frightening. She may be stoned to death. As I lay down to sleep tonight my heart is full and my mind is in turmoil. What should I do? I'm afraid for Mary. Please, God, help me. Just as I was falling asleep, an angel stood tall above me in a dream. He said, 'Joseph, son of David, do not be afraid to take Mary home as your wife. What is conceived in her is from the Holy Spirit. She will give birth to a son and you will call him Jesus because He will save His people from their sins. All of this took place to fulfill what the Lord had said through the prophet: The virgin will be with child and will give birth to a son, and they will call him Emmanuel which means, God is with us.'" I must do exactly what the Angel has told to me. I must prepare to take Mary and leave. We can stop along the way and stay in inns until we reach our destination. By the time she has the child, we will be close to Bethlehem. We can get a room there." Joseph is known to us only as a background figure in the Gospel narratives. Yet, his wholehearted reconciliation to Mary even when she could be facing possible death by stoning, his complete self-sacrifice when he agrees to leave everything and everyone and flee to Egypt to save the infant Jesus, all of this is indicative of his worthiness to fulfill the great trust imposed on him by God. We know Joseph was a carpenter, for the Nazarenes ask about Jesus, "Is this not the carpenter's son?" (Matthew 13:55) We know he wasn't rich, for when he took Jesus to the Temple to be circumcised and Mary to be purified, he offered the sacrifice of two turtledoves or a pair of pigeons, allowed only for those who could not afford a lamb (Luke 2:24). We know that Joseph was likely older than Mary. He isn't mentioned after Jesus was lost in the Temple. He likely died before Jesus began his ministry. He isn't mentioned to be present with Mary and Jesus at the wedding in Cana when Jesus changes water into wine. But, what we do know about him from the Christmas story speaks volumes about his righteousness and his compassion. God knew that Joseph was the epitome of fatherhood and would be a true role model for the young Jesus growing up. I wanted to just imagine for a few minutes what it must have been like for Joseph. It couldn't have been easy, but he obviously was the right man chosen by God to be the earthly father for His son. Jesus was the great "I am," son of God. But, he was also a man, son to Joseph. What a great gift from Mary and Joseph to give to the world: the Savior for all! St. Joseph, Patron of departing souls - Pray for me.
---
Copyright 2018 Catherine Mendenhall-Baugh
About the Author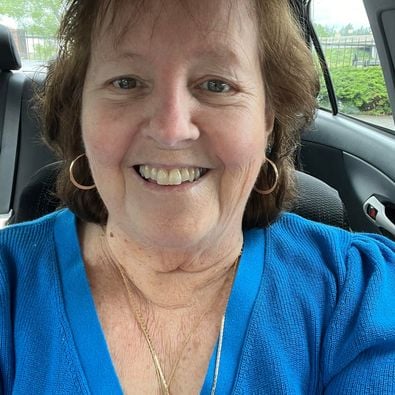 Catherine Mendenhall-Baugh (Cathy) completed her education in Special Education and English and now works as an Agent in the Insurance Industry. A mother and Grandmother, Cathy grew up in a large Catholic family and has spent the last 30 years as a caregiver for her husband, Jack. She is a cancer survivor, which inspired her to begin writing.