Image credit: Pixabay.com (2018), CC0 Public Domain[/caption]
Christmas is not an event within history but is rather the invasion of time by eternity. -Hans Urs Von Balthasar
Divinity invades our earthly lives every day but the Christ Child wants to invade our lives, especially on Christmas Day.

In Greenbush, Canada, the snow is falling straight down in huge flakes which absorb sound waves and intensifies the silence of our country home. A deep silence combined with a thick covering of white, clinging to every branch. The effect is a quiet, peaceful, pure-white oasis.

This is a perfect spot to enter into silence but the whole season of Christmas is also the perfect time to welcome the child of God into my heart. Right now I can be an open window a portal for the Holy Spirit. One of many counterpoints of light to push back the darkness.

I can choose to welcome this new life into my darkness, my own inner depression when I turn my eyes to the child Jesus in silent expectation, waiting to be filled with light and hope.

Advent prepares our hearts for the Eternal as we light each candle. Ask to be filled with the Holy Spirit and become a point of light, united with God to shine in the darkness this Christmas. God always answers, always fulfills His promises. God always comes to be born anew in our hearts.

He Will Come

He will come.

I can trust that He will come.

For He comes even on a frosty whisper,

Lighting the darkness with pinpoints of hope

Just as the stars appear each dark night.

He will come,

In spite of myself;

His arrival does not depend on my preparations.

Only that I wait expectantly in the dark.

In the silence

If I open my inner stable door.

He Comes.

He will come like a tiny child

Silently slipping into the open spaces in my heart.

Unconsciously,

I smile

Eyes Twinkling,

Automatically.

My heart burns with newborn life.

He always Comes.
---
Copyright 2018 Melanie Jean Juneau
About the Author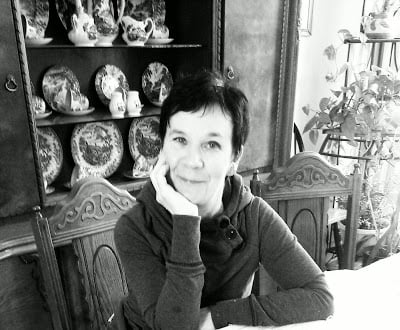 Melanie Jean Juneau is a mother of nine children who blogs at joy of nine9. Her writing is humorous and heart-warming; thoughtful and thought-provoking. Part of her call and her witness is to write the truth about children, family, marriage and the sacredness of life. Melanie is the administrator of ACWB, the Editor in Chief at CatholicLane, CatholicStand, Catholic365 , CAPC & author of Echoes of the Divine.