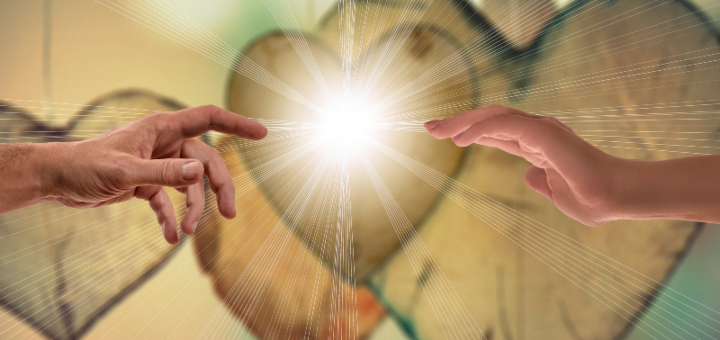 Image credit: Pixabay.com, (2018), CC0 Public Domain[/caption]
Scripture to Ponder
My [daughter], do not forget my teaching,

take to heart my commands;

For many days, and years of life,

and peace, will they bring you.

Do not let love and fidelity forsake you;

bind them around your neck;

write them on the tablet of your heart.

Then will you win favor and esteem

before God and human beings.

Trust in the Lord with all your heart, on your own intelligence do not rely;

In all your ways be mindful of him,

and he will make straight your paths. (Proverbs 3:1-6)
Therefore, since we have a great high priest who has passed through the heavens, Jesus, the Son of God, let us hold fast to our confession. For we do not have a high priest who is unable to sympathize with our weaknesses, but one who has similarly been tested in every way, yet without sin. So let us confidently approach the throne of grace to receive mercy and to find grace for timely help. (Hebrews 4:14-16)
Why Trust in the Lord with All Your Heart
The second line of Proverbs 3, "For many days, and years of life, and peace, will they bring you," is considered the promise offered by the Lord for following his teachings. The magnificent (and often needed, in my life anyway) reward for taking to heart the Lord's commands is peace.
Peace is good. No, peace is awesome. I know I personally lack an abundance of this virtue in my life.
My days are hectic. My time is filled with working (more than) full-time hours, managing a home, maintaining a healthy marriage, as well as raising two young adult sons and a (newly) teenage daughter. My household always seems to need some type of tending; for instance, my family enjoys having food to eat and clean clothes to wear.
The greatest demand on my time is honestly a most unproductive one. I spent far much too time, like Martha of Bethany, anxious about a great many things. In short, I am a worrier. If you could gold-medal in worrying, I would be an Olympian. While my family is the source of my joy, they are also the source of my deepest concerns.
I have to remind myself often, the people I love so dearly, belong first and foremost to God, furthermore, He loves them infinitely more than I ever could. Pondering this truth always restores my peace — but bad things still can happen, so how do I turn this faith into trust?
Trust is a Process
My daughter is adopted. The first few weeks as her mother were incredibly difficult. She loved my husband right away but wanted nothing to do with me. I was heartbroken and confused.
Lord
, I would pray
, how could you punish my yes to bring this precious preschooler into our family with the pain of her rejection?
My training as an early childhood educator became invaluable. I knew that in order to earn her trust, I needed to be seen as a reliable source for her every need. For more than three weeks every morsel of food, every piece of clothing, and even her trips to the potty (or clean pull-up) came mostly from me. Eventually, she saw me as a trustworthy person, let down her guard and we could begin to build a remarkable relationship with each other.
Copyright 2019 Allison Gingras. All rights reserved.[/caption]
The Same Applies to My Relationship with the Lord
The passage from the Letter to the Hebrews reminds me of how through Jesus' humanity, he is able to sympathize with my difficulties and worries. Incarnate, Jesus took on flesh becoming man and experiencing all that it means to be human including suffering. Although I know this intellectually, it often takes me several experiences of his consolation in my anxiety to accept his peace and trust his care.
What Trust May Look Like
Trust is a process, one often built over time with the gift of hindsight to transform our anxieties into peace. As I look back at the Lord's working in my own life I count Him trustworthy; not once has He failed to provide me the grace needed for every situation encountered.

Trust, I have learned over the years, is not expecting Jesus to answer my prayers as I want, but to believe they are being answered always in the way that is best for me. Confidence to approach Jesus with my concerns (even the irrational ones) is how I exhibit trust; and in turn, he promises me peace. Seems like a fair trade.

Can you recall a worrisome situation in which the Lord provided you every grace and blessing needed to navigate through and bring you to a place of peace?
Connecting to the Scripture
Read Proverbs 3: 1-6. What words or phrases touched your heart? Consider why these particular words might resonate with you?

How do you work on building your trust in the Lord?

Which is more difficult for you: trusting in the Lord or accepting his peace?
Closing Prayer
Jesus,

On my own senses, I will not rely. In all things, I will turn to your loving nature to not only bring me consolation and guidance but most importantly to restore my peace. How good is our God to send us a brother alike us in all things but sin? My heart truly rests in you, my Lord, who continually proves himself trustworthy.
---
Copyright 2019 Allison Gingras
About the Author