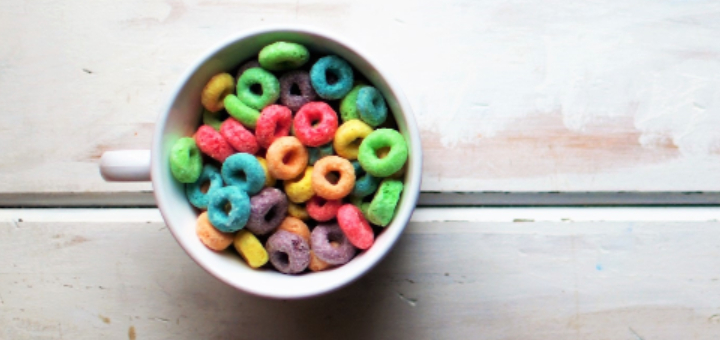 Image credit: Unsplash.com (2018), CC0 Public Domain[/caption] Motherhood is hard. We are (in a nutshell) therapist, general practitioner, and chef. We're also CEO, hospitality services, the board of education, on-call stylist, secretary, personal trainer, and housekeeping. Yes, we do it all, and we pride ourselves on doing it well. Unless, of course, we don't. You've had your share of moments, right? Like the time the toddler channeled Picasso in the living room and tried to clean it up himself. Or the day the seven-year-old insisted on trying a parkour move but ended up in the ER instead of on the couch. Or the one time (many times) you were so frustrated with the middle-schooler, you both yelled a lot of things you didn't mean. And of course these events wrapped up with a visit from the most unforgiving superior ever: If only I were more consistent … If I could just get up half an hour before the kids … If I weren't so lazy and worthless the house would run like clockwork … Motherhood is truly the toughest job on the planet. It is also frequently the pits. Fortunately, as Catholic women, we are in quite a bit of luck. Even the saints understood - and in some cases, lived - how motherhood can push us to the breaking point.
Here are four Saints to lean on when you're riding the margins of wife and mom.
St. John Paul the Great
If any man ever understood the nature of motherhood, it was St. John Paul the Great. While his gentle temperament and charismatic spirit drew people of all backgrounds, his longstanding devotion to the Blessed Virgin gave him particular insight into the life of a mom. Mary's motherhood was not easy. Jesus was fully divine and perfectly obedient, but he was also a fully human, energetic, intensely curious boy. I don't know about you, but I would have flipped after getting this answer from my child following a three-day journey to figure out where he'd gone (hence, why I am not Mary, but I digress …) St. John Paul the Great understood this about Mary, and it was the focal point from which he approached all things feminine and maternal. We can see his wisdom clearly in the following excerpt from a letter he sent to the mother of newborn twins:
I sense tiredness in your letter, which is easy to understand … On top of this, you always wanted to plan and do everything rationally. And here is the kingdom of irrationality, where normal activity and energy aren't enough; you need to wait things out, some time to do nothing, and simply, patience – especially since there are two. I realized that, on the one hand, there is always a price we pay for love. On the other, thanks to God, love is returned in that price. What I mean is, the concrete challenge of love cannot be separated from Him; it is always in Him.
Pray:
St. John Paul the Great, intercede for me when I am weary. Pray that I might find joy and fulfillment in the price of motherhood, the price I pay for love. Amen.
Mother Teresa
Ever have one of those days when everything you do feels useless? Like the time you spent half an hour cleaning the living room, only to turn around and see it deestroyed? Mother Teresa is the perfect saint to call on in the midst of these desperations. Her reminders that we can find holiness in the small things are the encouragement we weary mothers need:
Love begins at home, and it is not how much we do ... but how much love we put in that action.
Pray:
Mother Teresa, you understood the sanctifying nature of even the most humble action. Pray for me, that I might remember to offer each act of service for my family as an act of service for the Son. Amen.
St. Monica
God had something special in store for St. Augustine, and he chose an extraordinary woman to guide the holy saint. Despite years of her son's direct and often flagrant disobedience to her and to the Church, Monica never tired of finding -- and restoring -- her son to the Truth. Monica's journey took her halfway around the globe in search of Augustine; when she found him she refused to let him go. It was her steadfast devotion to the Lord and to Augustine which gave us one of the most prominent theologians in the history of the Church. What can we learn from St. Monica, as modern women raising saints? We'd do well to remember the words often attributed to Augustine's mother:
Nothing is far from God.
Pray:
Dear St. Monica, I long to raise my children as saints and servants of God. Pray for me, that I might remember even in my darkest hour that nothing is far from God. Amen.
St. Zelie Martin
"Oh well, that's the day so far, and it's still only noon. If this continues I will be dead by this evening! You see, at the moment, life seems so heavy for me to bear, and I don't have the courage because everything looks black to me."
Sound like something you could have written? Actually, these words belong to St. Zelie Martin, the mother of St. Therese. The Little Flower and her sisters were intense, fiery children: strong-willed, opinionated, and, in some instances, seemingly lost to God. Zelie's faith never wavered, however, despite caring for the rambunctious group of future venerables, blesseds, and saints. She persevered and grew in holiness under additional pressures most saints were immune to: financial concerns dictated that she also become a work-from-home mom. Pray: Dear St. Zelie, pray for me. I worry so much about my children and the futures they have in store. Pray that I may learn to follow your example and place all of my trust in God. Amen. Yes, my friends: I said it. Motherhood is hard. But it is also beautiful, sanctifying, and totally worth it, especially when we've got the saints on our side.
Which saints are in your motherhood posse? To whom do you turn when mothering gets tough?
---
Copyright 2019 Ginny Kochis
About the Author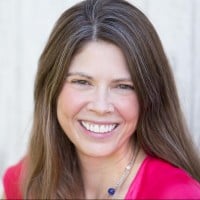 Ginny Kochis is a Catholic wife and homeschooling mom to three differently-wired children. She founded the Not So Formulaic community to support Catholic moms raising out-of-the-box kids. Ginny believes God gives curious, creative, intense children the exact mother they need to thrive.