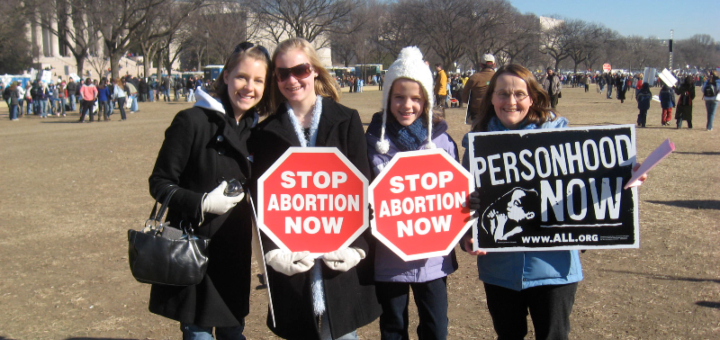 Copyright 2018 Rosemary Bogdan. All rights reserved.[/caption] In all the dioceses of the United States, January 22 is "observed as a particular day of prayer for the full restoration of the legal guarantee of the right to life and of penance for violations to the dignity of the human person committed through acts of abortion." (General Instruction of the Roman Missal, no. 373) Note that the instruction says legal guarantee, not only a belief that the unborn are human. It's an important distinction. Since Roe v Wade some 60 million individuals have died, people whose contribution to this world is forever lost. Lord have mercy. On January 18, 2019 the 46th annual March for Life took place. Over the years my family has attended the March for Life many times. I can tell you that it's a very moving experience. The Catholic presence is very strong, with priests and nuns everywhere and images of the Blessed Mother, especially Our Lady of Guadalupe, the patroness of the unborn. It is sobering to contemplate the number of lives lost as we enter the 46th year since the tragic Roe decision in 1973. And yet at the March there is also the fragrance of grace, the sweetness of unity among Christians gathered in such astounding numbers to defend life. I was in high school when Roe was handed down. I remember my parents working diligently against a referendum in Michigan that would have legalized abortion. The referendum was defeated and abortion was to remain prohibited. Shortly thereafter that the tragic Roe decision came and the pro-life community was dumbfounded. The people of Michigan had just voted against having abortion legal, yet that referendum was reversed in a single Supreme Court ruling. How could the will of the people mean so little? I remember how upset my parents were.
Copyright 2018 Rosemary Bogdan. All rights reserved.[/caption] Roe v Wade is often described as "settled law." On the day of the March for Life it looks anything but settled, with hundreds of thousands of people 46 years later still declaring that this unjust law must not stand. Go to next year's March, if you can. Or go to one of the numerous other marches across the country. There are also many ways right now that families can follow the American bishops' directive to pray and do penance for the unborn on January 22. Many local Right to Life affiliates provide luminary candles for outdoor display for the 24 hours of the anniversary. If your parish does not distribute these, you can make one yourself with a white paper bag, sand, and a votive candle. Even simpler, put a large glass votive candle out, perhaps depicting Our Lady of Guadalupe. Families might also pray at a local abortion clinic, perhaps praying the Rosary. You can walk back and forth on the sidewalk in front presenting a powerful visual witness, or even stay in the car with little ones if the weather does not permit outside prayer. Or you could go to your local church and say a Rosary before the Blessed Mother. All of these activities impress upon children that this is something very serious, an issue so important that the bishops are asking us to pray. And abortion will never end without an outpouring of grace from God. We must beg for His mercy. For older children and homeschooling families, a lesson on fetal development could be instructive. Maybe make a simple worksheet matching fetal qualities with developmental age. Many are very surprised to see how early a heart starts to beat, when a fetus can feel pain, have brain waves, and so on. And these are helpful facts to have on hand when conversations arise among friends about the rights of the unborn. The science cannot be denied. (Thus the theme of this year's March for Life: "Pro Life is Pro Science.") Right to Life has a wealth of information. There are also a number of well-done videos on fetal development on YouTube. Seeing is believing. Once children see an image of an unborn baby, there is no question in their minds that that is a baby. You can't fool children. They always recognize the truth. As for penance, a family might give up dessert or television for the evening. Maybe give up meat for the day, or sweets. Again, as children realize that this issue requires prayer and penance, they come to understand the gravity of what is at stake. Norma McCorvey, whose identity was hidden by the pseudonym Jane Roe, later deeply regretted the Roe decision. She never actually aborted the baby she was carrying at the time the lawsuit was filed. She brought the baby to life and gave it up for adoption. The baby was two and half years old by the time the Supreme Court ruled. In 1998 McCorvey was brought into the Catholic Church by Father Edward Robinson and Father Frank Pavone of Priests for Life. She participated in pro-life demonstrations and was even arrested for disrupting the confirmation hearing of Justice Sotomayor. Norma McCorvey died in 2017, God rest her soul. It is left to the rest of us to pray and do penance for the most vulnerable among us, the unborn. May the Lord hear our prayers and receive our penance, through the intercession of Our Lady of Guadalupe, that legal protection would once again be given to these tiniest of human beings and that the laws of our land would once again reflect the dignity and sanctity of every human life.
How will your family respond to the U.S. Bishops' directive to offer prayer and penance for the legal protection of the unborn on January 22?
---
Copyright 2019 Rosemary Bogdan
About the Author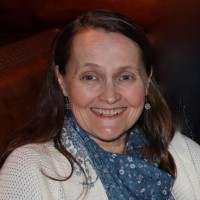 Rosemary Bogdan is a wife, mother of six adult children, and a grandmother. She homeschooled her children when they were young and currently substitute teaches at her favorite Catholic school. When not spending time with her family, Rosemary writes at A Catholic Mother's Thoughts and Catholic365.com.