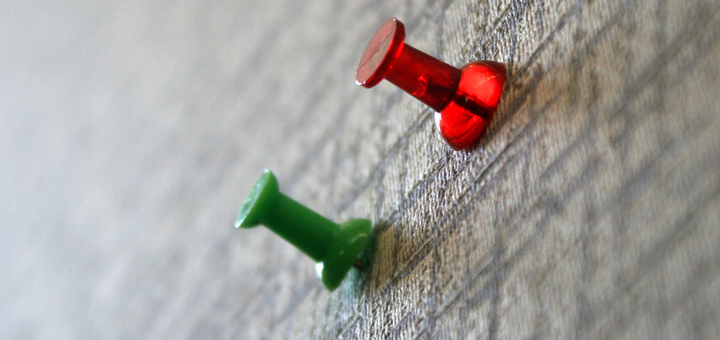 Image credit: Quinn Dombrowski (2011), Flickr.com, CC BY-SA 2.0[/caption]

A good headline makes all the difference in a blog post. And this one got me: "How to Stop Procrastination." *CLICK!*

I don't know what I expected from the eloquent Ann Voskamp, but it sure wasn't the slap in the face that I got.

So I know you're curious. How DO you stop procrastination?

Here's the answer: Stop trying to be perfect. Perfectionism leads to procrastination.

What a light-bulb moment for me.

If we only start something when we know we could do it perfectly, we wouldn't be able to speak, walk, play a sport … nothing.

I can't tell you how many times I've waited to start writing until I have the perfect article crafted in my head or put off working out because I didn't have the right routine laid out. I've put off healthy eating more times than I can count because I only had enough on-plan food for one day.

Why wait? Even starting imperfectly is a start.

I gave a series of talks last weekend at a women's retreat. One of the group activities was painting. We all got a canvas and a sample painting to try to replicate. This is not my thing. I am not an artist. So I stared at the canvas, not sure if the color I chose was the right one. Not sure if I could make mine look just like the sample. Not sure where to paint the first line. So as the ladies around me laughed and brushed, I just stood in front of the blank whiteness and held my brush.

I was frozen by my perfectionism. Frozen. What beautiful art (or mediocre art that is at least an attempt!) have you been putting off creating out of fear that it won't be perfect?

So now here I am saying, OK, I need to work on this perfectionism thing. God, help me out. And he did, in a quiet moment on a bridge with a friend.

On the final morning of the retreat I slept in and missed the golf cart that would've been super helpful in getting my bags to the car. So I had to make two trips. On the way back, I walked from the parking lot, over the bridge to our cottage with an old friend. In conversation I mentioned my recent revelation about perfectionism.

She is one of those people who seems to choose her words carefully and prayerfully, so I listened closely while she spoke. She looked at me and said, "Abby, I don't want the people I love to be perfect. I love their imperfections."

I have thought a lot about this and realized I feel the same way. I want my family to be flawed, cracked and beautiful. I want my friends to mess up so we can have a good laugh, and I'm thinking they feel the same way about me. Working in Christian radio we hear a lot that what listeners are looking for is authenticity. The days of the jocks presenting a perfect life and telling others this is how they should live … those are in the past. Or at least they should be.

I am not perfect. My work is not perfect. Every article I write and every on-air bit I do - not perfect. But the one who created me, He is perfect and he loves me perfectly. Nothing I do can change my value. Or as Ann Voskamp put it, "[He] accepts you 100% before you perform even 1%."

What freedom! Whatever canvas you are waiting to paint, book you're waiting to write, or leap you're waiting to take: Say a prayer and go.
---
Copyright 2019 Abby Watts --- editor will delete the info below --- EXCERPT: include your full name; 20 words or less -- please type this in the EXCERPT box below CATEGORY: Choose 2 (one MUST be "articles from our contributors; other choices you can use are Faith, For your Family, Culture & Fun, Movie Reviews, Music & Artists, Cooking with CM, Work/Life, World View) TAGS: based on topics; use tags we already have; single-word tags intead of long phrases, also include featured-slider IMAGES: email images and attribution info to editor@catholicmom.com and be sure to include a featured image that measures (or can be cropped to) 720x340. Images inside the article should measure at least 800 wide (height will vary). If you have more than one image, please indicate placement for each. Do not upload your own images.
About the Author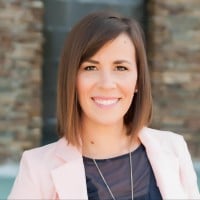 Abby Brundage Watts is a mother of two little boys. Since January of 2008 she has hosted The Big, Big House Morning Show on Spirit FM 90.5, the radio ministry of the Catholic Diocese of St. Petersburg in Florida. The show mixes inspiration, humor and family fun (and great music of course)! You can hear Abby every weekday 6-10am, EST and online at www.myspiritfm.com. She also is the co-creator of the podcast, Perhaps This Is the Moment. You can find it on all the podcast platforms.