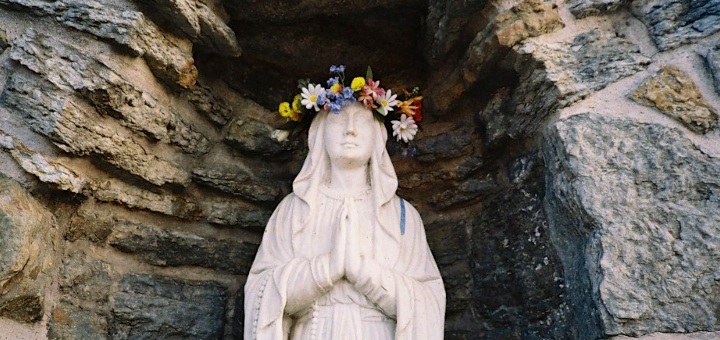 Image credit: Amy Fichter (2012), Flickr.com. All rights reserved.[/caption] February is a month wherein I like to stay organized and on track with my plans for the winter. After all, February is the shortest month in our calendar, and once it's over, spring fever usually hits with abandon! I like to hit the ground running with plans for the milder months at that point. Until then, though, I prefer to stay strong with my winter goals: whatever New Year's resolutions I've set for myself, knitting or crocheting cozy blankets or sweaters before the weather changes, and preparing spiritually for the upcoming liturgical season of Lent. My birthday is also in mid-February, and that too provides for a time of quiet gratitude and contemplation. Thus, each February I treasure my devotion to Our Lady of Lourdes, whose feast we celebrate on the 11th. Our Lady of Lourdes is the patron of those suffering from injury or illness, and of healing. Although she's most known for healing in the physical realm, I'm always evaluating my spiritual condition in February, and therefore her novena and feast day have significance to me in this way. Her novena traditionally begins February 2, Candlemas, otherwise known as the feast of the Presentation of the Lord (how perfect is that?!), and each year I take part in this. Of course, you can pray her novena anytime you like, whether you start right on her feast day, or at any other time of the year! One idea is to begin or end the novena on any upcoming Marian feast day. Our Lady is always at the ready to intercede for us!
Image credit: Flickr.com (2010), CC BY-SA 2.0[/caption] When I think of Our Lady of Lourdes, I think of hope despite challenging and painful circumstances. I also think of strong, childlike faith following the example of St. Bernadette (whose story has always been a favorite of my daughter!), and serenity in all aspects of life. St. Bernadette's life was not filled with carefree childhood games and activities, to be sure! She had a lot of responsibility on her young shoulders, and bore it with peace. Our Lady's appearance to her, rather than making her life easier, actually made it more difficult in terms of the reactions of the people around her. I think all of us can relate to a sensation of life being unfair, and the emotional roller coaster that follows. Our Lady was certainly there for her spiritually, though, just as she is to each one of us! As we navigate this deeper entrenchment into the New Year and anticipate Lent, I feel like we need Our Lady of Lourdes' and St. Bernadette's example more than ever. The image of Our Lady associated with this particular title, robed in white and blue and holding a rosary, is one of my favorites. It makes me feel calmer just to look at it! Our Lady of Lourdes, pray for us as we move through this winter and approach spring with all of its liturgical wonders. Help us to discern our way through relationships and big decisions with wisdom and integrity. Do you have a devotion to Our Lady of Lourdes? Did you start her novena on February 2, or do you have another time frame in mind? I would love to hear from you in the comments!
---
Copyright 2019 Tiffany Walsh
About the Author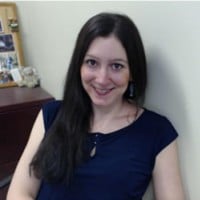 Tiffany Walsh is a wife and mother, a native western New Yorker, and a college librarian. She is a cradle Catholic who rekindled her childhood faith as a graduate student via her love of books, and is the author of Exploring the Catholic Classics, part of the Stay Connected Journals for Catholic Women series. She enjoys writing about faith, crafting, dance, fitness and wellness. Visit her blog at Life of a Catholic Librarian.