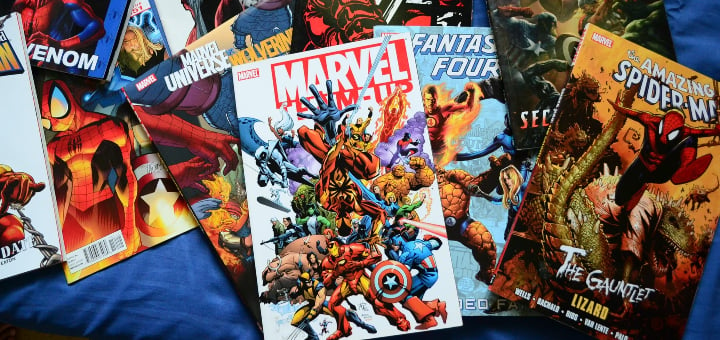 Image credit: Pixabay.com (2013), CC0 Public Domain[/caption] Stan Lee was an American comic-book writer, editor, and publisher, who was executive vice president and publisher of Marvel Comics. He was the creator of Spiderman, The Incredible Hulk, and many other superheroes. His phrase on Spiderman's lips will long be remembered: "With great power comes great responsibility." It's my favorite quote from Spiderman. But my favorite experience with Stan Lee was even more memorable. I relate it below. This Valentine's Day reminded me of a remarkable love story: the 70 year-long marriage of Stan and Joan Lee. Joan died in 2017 and Stan Lee in November 2018, just shy of his 96th birthday. Six years ago, a friend called me and said she had given her husband a Christmas gift: lunch with her husband's favorite person in the fantasy world of marvel comics, Mr. Stan Lee. Her husband Adam, a successful businessman, had been collecting Marvel comic books since his grade-school days, and almost nothing could have made him happier than to meet and share lunch with Stan Lee. Adam called me and said he was coming to Hollywood, where I was working at the time, and invited me to accompany him and his college-student son to lunch at a well-known club on Sunset Boulevard. The lunch was pure joy. Mr. Lee was 89 years old at the time, and during the meal Adam asked him about his marriage. Stan Lee said, "What a great question! Many years ago, when I was living in New York as a young man and working as a graphic artist, in my free time I began drawing an image of what I imagined to be the most beautiful woman in the world. Every day I would touch it up, making small improvements here and there to the eyes, the lips, the chin, etc. One day, my good friend, looking over my shoulder at this image, said, 'I know her.' I said, 'No you don't, she is not real, she only exists in my imagination.' He responded by saying, 'No, she is real. She is a hat model. I know where she lives. I can give you her address.'" So, Stan Lee said, "'I went to the address and rang the doorbell. When the door opened, there, standing before me, was the most beautiful creature on God's earth. And then, when she opened her mouth, she spoke with a lilting English accent, which I love. So, I said to her, 'I am going to marry you.'" He went on to say, "That was 65 years ago, and for 65 years I have been married to the most beautiful woman in the world." Well, their marriage lasted for 70 years from 1947 to 2017. I trust that this Valentine's Day they are reunited. Each weekday, the homily from Daily Mass at Holy Cross Family Ministries is shared online. Visit Family Rosary: World at Prayer and sign up to receive notifications of each day's homily.
---
Copyright 2019 Fr. Willy Raymond, C.S.C.
About the Author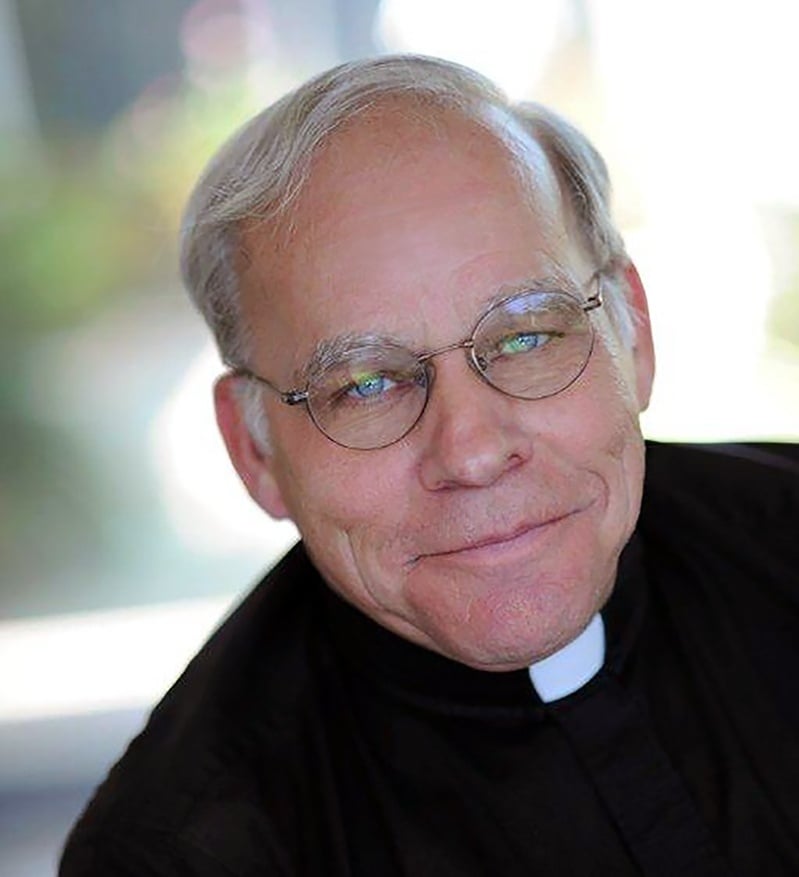 Father Willy Raymond, C.S.C. is President of Holy Cross Family Ministries. He entered Holy Cross Fathers in 1964. He earned a Bachelors in Philosophy from Stonehill College in 1967 and a Masters in Theology from the University of Notre Dame in 1971. In addition to English, Father Willy is conversant in French and Spanish. He's a native of Old Town, Maine and one of 12 children. He remains a diehard fan of the Boston Red Sox, even though he has served as Chaplain for the Los Angeles Dodgers.