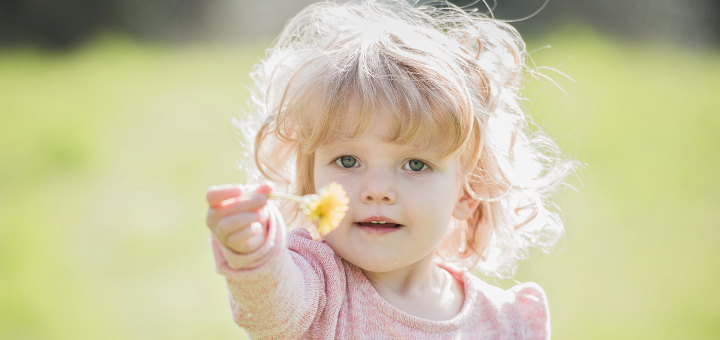 Image credit: Pixabay.com (2015), CC0/PD[/caption] Christ offers an easy way to sanctity, to loving God and each other. A spirituality a child understands. A spirituality St.Thérèse of Lisieux understood. Relax. Give up striving. Surrender to His love and the love of His mother, Mary, and let it saturate every cell of your body. Then simply let His love flow through you.
Become like Children
It ends up being a long journey to embrace such a carefree lifestyle to become a child of Jesus and Mary because pride and ego get in the way. It is so simple that it seems complicated to our adult, logical minds. The Catechism of the Catholic Church explains:
To become a child in relation to God is the condition for entering the kingdom. For this, we must humble ourselves and become little. Even more: to become "children of God" we must be "born from above" or "born of God". Only when Christ is formed in us will the mystery of Christmas be fulfilled in us. Christmas is the mystery of this "marvelous exchange": O marvelous exchange! Man's Creator has become man, born of the Virgin. We have been made sharers in the divinity of Christ who humbled himself to share our humanity. (CCC 526)
A relationship to the living God and to Mary is child's play.

Children's spirituality is not simply taught; it rises from within their own spirits as they listen to the voice of the Holy Spirit in their own hearts. Often what came out of our children's mouths surprised and startled my husband and me. Yet both of us were often aware of the deep spirituality which flowed from our children to us.

For example, I was rocking newborn Mary, one afternoon, while eighteen-month-old Ann sat on her Dad's knee, slowly waking up from a long nap. The topic of discussion for the last hour had been, "How on earth can we manage to get to church as a family with three little children, all on different schedules?"

Every choice of Mass or church had some complication or difficulty that seemed insurmountable. It seemed an impossible situation and I resigned myself to simply staying at home on Sundays for the time being.

Suddenly, we were both startled as three-year-old Mark came running into the kitchen. He was still groggy from his nap but yelled loudly,

"Jesus says come, Jesus says come!"

My husband and I were both shocked as we looked at each other in wide-eyed silence. The deep discussion was over. God took charge of this particular dilemma in our family by using the most open, articulate member of our family, a three-year-old.

No wonder Jesus says:
"Let the little children come to me, and do not hinder them, for the kingdom of heaven belongs to such as these." Matthew 19:14
And in even stronger terms:
"I assure you," He said, 'unless you are converted and become like children, you will never get into the kingdom of heaven …'" Matthew 18:4
God has inscribed a moral code on our hearts. It is hidden in our deepest self. Actually, if as an adult, we can block out our ego and simply stop to listen, we can live a holy life as children of God.
---
Copyright 2019 Melanie Jean Juneau
About the Author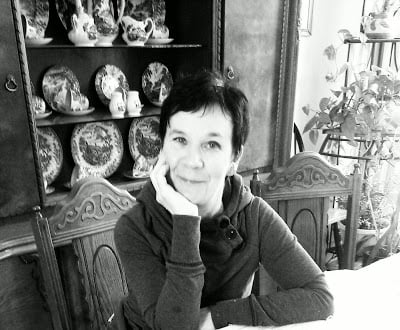 Melanie Jean Juneau is a mother of nine children who blogs at joy of nine9. Her writing is humorous and heart-warming; thoughtful and thought-provoking. Part of her call and her witness is to write the truth about children, family, marriage and the sacredness of life. Melanie is the administrator of ACWB, the Editor in Chief at CatholicLane, CatholicStand, Catholic365 , CAPC & author of Echoes of the Divine.