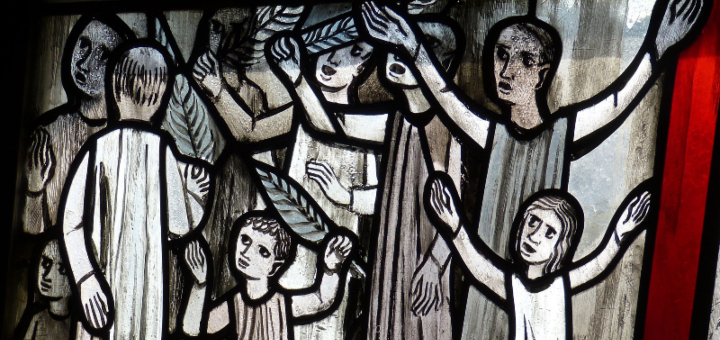 Image credit: Pixabay.com (2018), CC0/PD[/caption] I would like to take the time this Lent to journey with Jesus during the end of his earthly life. During this reflection, as we begin to see Jesus' many roles, we can begin to ask ourselves who Jesus is to us and who are we to Jesus. The best way I can accomplish this is to use Catechesis of the Good Shepherd reflections. The following events are taken from multiple presentations used in Catechesis of the Good Shepherd and find their origins in Sacred Scripture. As you take the time this Lent to meditate on this further as an individual, as a couple, or as a family, might I provide one point of advice? Never leave children at the crucifixion, but always lead them to the Resurrection. We all know the story of Palm Sunday. Jesus is brought into the city of Jerusalem, cloaks are thrown to the ground and palms were waved high in the air. Jesus is hailed as king, beloved and celebrated. Now the entire city of Jerusalem was surrounded by walls so thick that guards lived inside these walls, keeping watch over the city. These guards would have seen Jesus enter Jerusalem in that powerful procession of joy and celebration. Later in the week, people started to gather in their homes to celebrate the Passover meal. Jesus called John and Peter to go to the upper room in which he was to celebrate the Passover meal. Passover had been celebrated for 2,000 years with the same food and the same prayers. On the Thursday after Jesus was welcomed into Jerusalem, He gathered with his disciples in this upper room for the Passover. It was at this meal that Jesus said new words, words that had never before been spoken by anyone, let alone at the Passover meal. He said: "This is my Body, this is my Blood … take and eat, take and drink." Earlier in Jesus' ministry He had some extreme teachings, one in which was that his followers would need to eat his flesh and his blood. Because this was so outrageous to people, everyone left him, except the disciples. These same disciples now gathered with Him and would have understood how that would be accomplished, under the appearance of bread and wine. Jesus has taken the Passover meal and transformed it. After this "new" meal, Jesus walked outside of the city walls to the Garden of Gethsemane. He asked His friends to pray with Him. But alas, they fell asleep. Not just once, but twice! Jesus knew that He needed to pray before what was to happen. Jesus took on the full weight of our sin and it caused Him so much distress that He sweated blood. It was also at this moment that solders came to arrest Jesus. You see, back at the upper room, Judas had left Jesus and betrayed Him -- although in his heart Judas had left Jesus well before this moment. After His arrest Jesus was brought to Caiaphas the High Priest who said Jesus had made fun of God. But Caiaphas had no authority to punish criminals, so he sent Jesus to Pontius Pilate, the governor. Pilate did not think that Jesus had done anything wrong, but he could not just let Him go. Then Pilate remembered that King Herod was in town for the Passover. Pilate sent Jesus to him who asked Jesus all kinds of questions. But during this interrogation Jesus stayed silent. How do you think this made King Herod feel? Well, the king was not happy and sent Jesus back to Pilate to be judged. When Pontius Pilate received Jesus back he asked the crowd what to do. This same crowd, who just days ago had celebrated and hailed Jesus as King, now yelled and hailed Him condemned. So Jesus took up His cross and carried it all the way to Calvary. It was on this day that the Light of the World died. The Sabbath was almost about to start, and the followers of Jesus had to take care of the body of Jesus fast! So Joseph of Arimathea offered up his family tomb and after Jesus was placed inside they rolled a huge stone in front and went home. Oh how dark that must have been! Could you imagine, for two whole days being in that darkness! Could you imagine following Jesus this whole time, only to see Him be humiliated, beaten, marched through the city, killed, and put away behind a large stone in a cold, cave-like tomb? But is that the end of the story? NO! Not even close! No one saw what was happening behind the scenes in the wake of the Resurrection. Early Sunday morning (after the Sabbath was over), some women came to anoint the body of Jesus since they had no time that earlier Friday with the Sabbath so close to beginning. These women found the stone rolled away and Jesus not there! He had risen! Hallelujah! For 40 days Jesus stayed with His disciples. He walked with them, instructed them, and ate with them. Then 40 days after He rose from the dead, Jesus had to leave. But Jesus would not abandon! He promised to send someone to help. So for 9 days the apostles stayed in the upper room waiting. The same room where Jesus called them forward as our first bishops. The same room where He transformed the Passover meal. The same room where he gave His body and blood for the first time. Jesus sent the Holy Spirit to guide them and infuse in them the gifts needed to carry out His saving mission. The Catholic Church came to life during this event called Pentecost. Jesus is the Light of the world! He is the Light foreshadowed by Isaiah and His risen light has spread to countless people. Within the life, death, and resurrection of Jesus, we see many roles come forward. Jesus is a friend and mentor; He is a leader and a servant. Jesus is the Passover Lamb, unblemished and sacrificed. Jesus is king yet pronounced criminal, victim and victor. Jesus is our savior, our light, our refuge. His risen light is stronger than darkness. It will always be stronger than darkness. No matter what we will go through, God will never abandon us! This risen light came to you at your Baptism and will never go out. So when you are scared, when you are sad, when you are feeling defeated, I pray you will remember the power and love of God! Let Jesus be the shelter you seek. Take time to remember this story of Jesus, and the many roles He has. These are just a few that I can easily think of. Next time you are in Mass, ask yourself three questions:
Where are you asleep in your faith, not fully engaged and standing with Jesus?
Do you see Him in the breaking of the bread?
How are you sharing the story of Jesus this Lent?
God Bless you all as we are in preparation this Lent.
---
Copyright 2019 Andrea Zachman
About the author: Andrea Zachman is a wife (11 years), homeschooling mother of four children (Ages 7, 5, 2, 7 months), and works full time as the Faith Formation Coordinator at St. Michael Catholic Church. Before coming to the Church to work, Andrea worked in was Law Enforcement (from 2003 - 2016) as a Corrections Officer, deputy, scuba teammate, and shooting team. She loves to share with people the beauty of the Catholic Faith, through Sacred Scripture and Sacred Tradition.
About the Author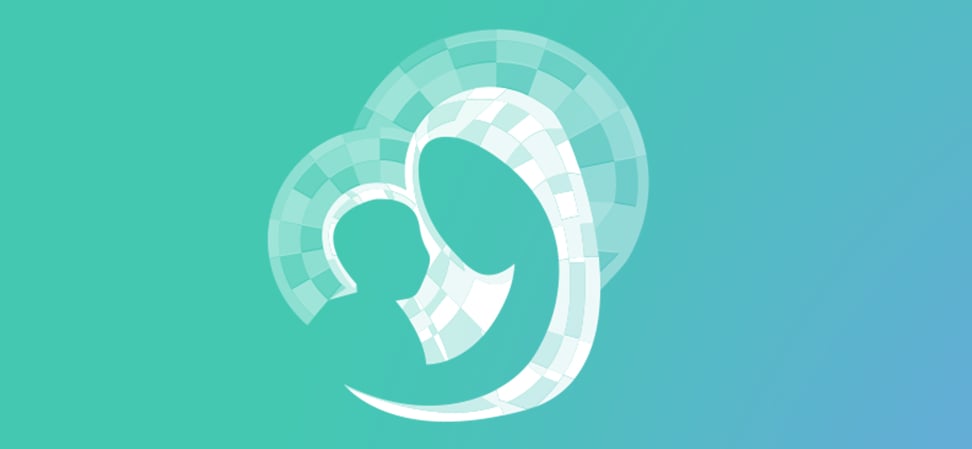 We welcome guest contributors who graciously volunteer their writing for our readers. Please support our guest writers by visiting their sites, purchasing their work, and leaving comments to thank them for sharing their gifts here on CatholicMom.com. To inquire about serving as a guest contributor, contact editor@CatholicMom.com.