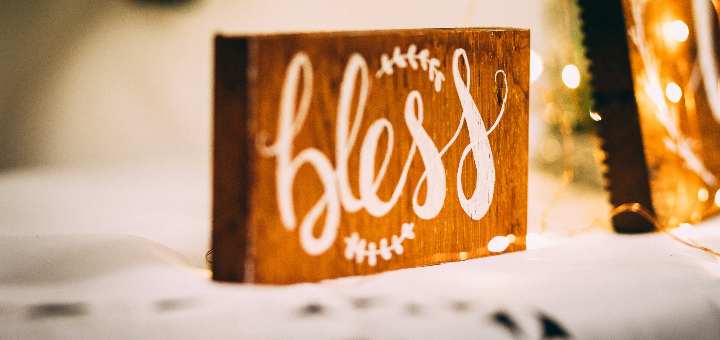 Image credit: By James Coleman (2018),Unsplash.com, CC0/PD[/caption] In my work of ministering to God's daughters, I listen to stories of hurts, neglect, abandonment, and other traumas every day. The reality of human woundedness is heartbreaking. Many emotional moments are experienced during a typical coaching session! What I want to tell you about today, though, is the most emotionally powerful moment of all. It is not the moment of recalling and sharing a traumatic memory. It is not during the processing of anger or deep sadness, though those are for sure emotionally powerful. As we pray together, I -- following the lead of the Holy Spirit -- often speak words of Truth into the raw space between us that has opened by sharing our woundedness. These words of Truth from the Lord speak of His affirmation and His blessing upon our lives. "You are My precious daughter." "I love you now, then, and FOREVER." "I have chosen you to be My own special one." It is an awe-filled moment to witness; the authentic emotion that swells up within and spills out in sobs of pure relief. "Really God? You really feel that way about ME?" It is the answer to our deepest questions: "Am I lovable? Do I have value?" God answers our questions with a resounding YES! A YES so powerful that our organism knows no other response then spontaneous emotion-filled tears. The Blessing is a far more powerful force in our lives than the curse.
"As the Beloved of God, you are blessed. Good words are being spoken to you and about you – words that tell the truth. The curses – noisy, boisterous, loud-mouthed as they may be – do not tell the truth. They are lies; lies easy to believe, but lies nevertheless." (Henri Nouwen)
We live in the truth of being under God's blessing, every day, at all times. Life in this world brings us face-to-face with many realities that can have us forget this Truth. Yet the Truth remains. The Truth is unchanged by what I think or how I feel on a given day. My thoughts and feelings are not facts! My thoughts are fickle, fleeting, and influenced by past hurts as well as present relationships and interactions. I feel great and hopeful one day, and the next, my life seems bleak and miserable. One day I am full of ideas and feel like I can take on anything; the next I feel overwhelmed by the smallest request. I cannot let the ups and downs of daily life determine the truth about my identity, about who I am. On a most practical level, to keep myself from becoming depressed or stifled by fear, I simply cannot allow myself to believe the world, including my own thoughts and feelings, about something as important as my personal identity! For my own sanity's sake, I will choose to believe God's words, even if today "I'm not feelin' it." So how do I invite the truth of my to blessedness become a greater reality in my daily life than the lies? What if we use the season of Lent to do some experimenting here? Below are three suggestions:
We will support ourselves immensely in living daily life in the Truth of the Blessing by affirming ourselves: by learning to speak kindly and compassionately to ourselves. For example, we might begin each morning by greeting ourselves kindly with, "Good morning, De [insert your first name]. I am here with you. I will support and encourage you in all that our day brings!" ASIDE: You may be tired of hearing me make this suggestion! If you haven't tried it, do it!! This simple practice truly can be life-altering.
Second, ask for AND receive the Lord's affirmation. Let's take an active approach, while inviting the Lord to do the heavy lifting. Literally say to Him, "Jesus, I am going to sit still and quiet now for 5 minutes. I ask You to shower Your love upon me as I sit here. Fill me with the sure knowledge of my blessedness." And then comes our 'hard work' of sitting still for 5 minutes! Ask Siri to set a timer and really do it for a full 5-minutes! As other thoughts enter your mind, calmly say, "not now De [insert your own first name]. Whisper, "Jesus" as often as feels right. Listen for His voice. I promise if you do this consistently, you will gain skill in hearing His voice; in recognizing the unique way He is communicating with you!
Then claim it! Claim the good words He is saying to you and about you. Thank You Jesus, that I am Your beloved. Thank You, Jesus, for Your love for me!
"When we continue to hear the deep gentle voice that blesses us, we can walk through life with a stable sense of well-being and true belonging." (Henri Nouwen)
---
Copyright 2019 De Yarrison
About the Author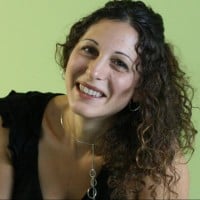 De is a wife, mother, professional coach and women's retreat facilitator. She is super excited about guiding women to discover the Truth of who they are – God's chosen and beloved ones! Through her coaching practice and women's ministry, YouAreMadeNew.com, De guides women to live life led by the Holy Spirit, and to cultivate resilience, self-compassion, and an unwavering trust in our incredible God.