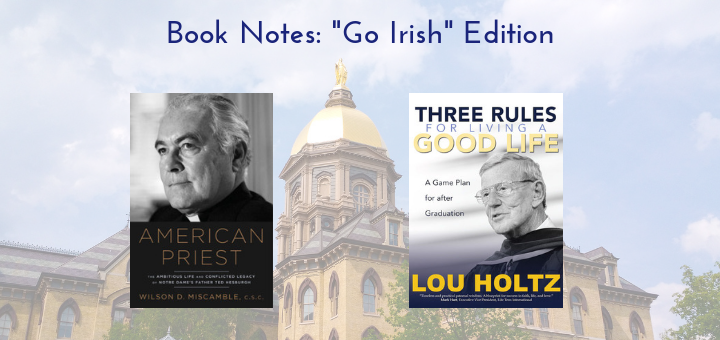 Image background: By Matthew Rice -

Own work

, CC BY-SA 4.0, Link[/caption] It's an amazing thing to get a sneak peek at two books with a connection to a place that's precious in my memory: the University of Notre Dame. When I arrived there in August of 1987, Fr. Theodore Hesburgh, C.S.C., the legendary longtime president of the university, had recently retired. He was still very much a presence at Notre Dame, occupying an office on the 13th floor of the library named for him -- and that was a popular floor for students to hang out in the hopes of seeing Fr. Ted or any of his famous acquaintances. His fellow priest and university administrator Fr. Wilson D. Miscamble, C.S.C., recently published a definitive biography of Hesburgh that acknowledges the former university president's complicated history. American Priest: The Ambitious Life and Conflicted Legacy of Notre Dame's Father Ted Hesburgh (Image Books) has an index that reads like a Who's Who of Church and world leaders.
Miscamble chronicles Hesburgh's 35 years at the helm of Notre Dame without whitewashing errors in judgment and without prematurely canonizing his subject. Hesburgh presided over a nationally-renowned, if not world-renowned, university through times of social and political change, from 1952 through 1987. His influence, for good and for ill, has had far-reaching effects on Catholic higher education beyond the South Bend city limits. Miscamble's book is more than a biography of one priest; it's the story of a significant chapter in the life of a university. Equally larger than life despite his small stature, celebrated football coach Lou Holtz led the team to an 8-4 season in 1987. That was the year I learned to like football. I'd never even watched a football game, but one of my roommates was a band assistant and my other roommates made sure I got to one game and provided a play-by-play. The students' love for the coach was obvious from the repeated cry, "Lou! Lou! Lou!" -- and this was the year before the Irish won the national championship. Holtz, now retired from coaching sports, continues to coach through his motivational speaking, including graduation speeches. Three Rules for Living a Good Life: A Game Plan for after Graduation (Ave Maria Press) is an expanded edition of one such speech. The coach's game plan is designed to help the reader achieve professional success, have a good personal life, feel needed, feel secure about the future, and go to heaven. At only 76 small-format pages, this gift book is an easy read packed with homespun advice, truths Holtz admits he learned the hard way, and more than a few dad jokes.
I'm not kidding about the dad jokes: I laughed at something on nearly every page. I'm also not kidding when I say that while this book is clearly aimed at new graduates, anyone (of any age) can benefit from reading it. [tweet "Two books for Notre Dame fans: review by @franciscanmom"}
---
Copyright 2019 Barb Szyszkiewicz, OFS
This article contains Amazon affiliate links; your purchases through these links benefit the author.
About the Author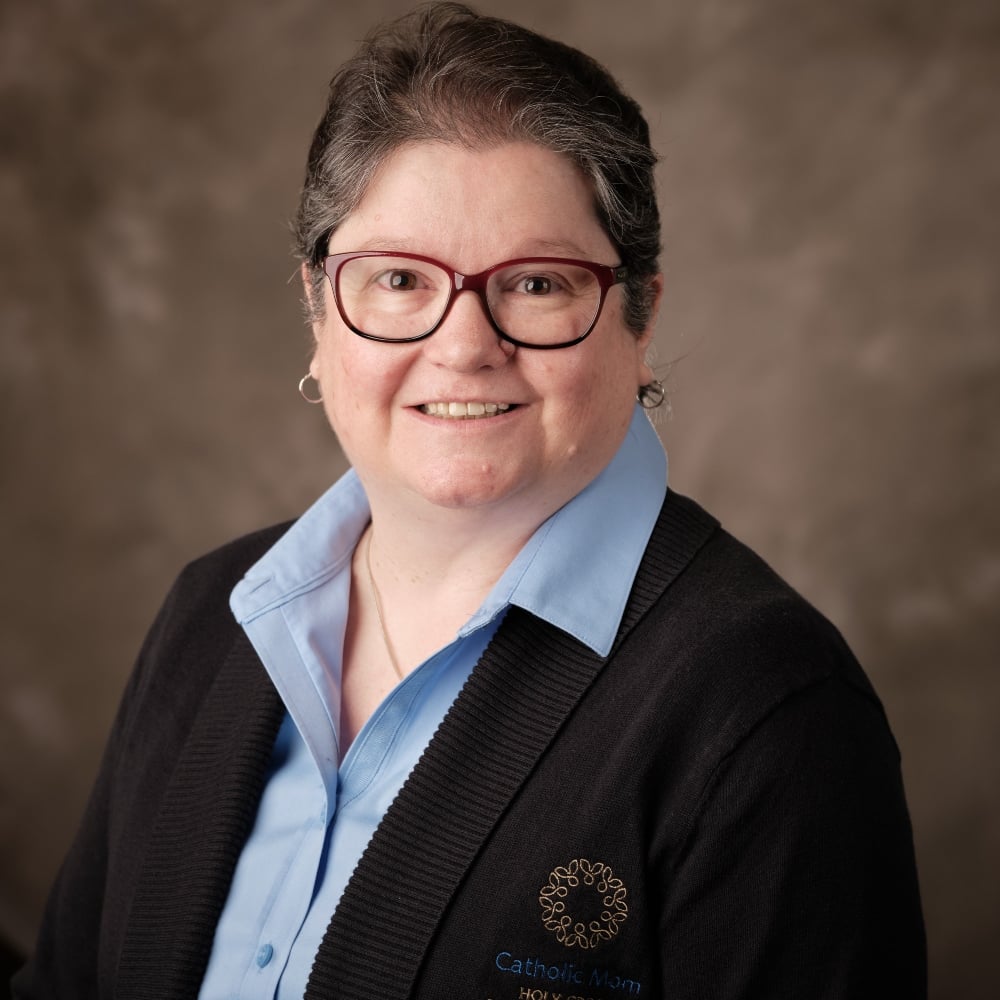 Barb Szyszkiewicz is a wife, mom of 3 young adults, and a Secular Franciscan. She is editor at CatholicMom.com. Barb enjoys writing, cooking, and reading, and is a music minister at her parish and an avid Notre Dame football and basketball fan. Find her blog at FranciscanMom and her family's favorite recipes with nutrition information for diabetics at Cook and Count. Her booklet, The Handy Little Guide to Prayer, is available now from Our Sunday Visitor.