Our family just moved to a new house. It's a change we were all excited about. A change that needed to happen. My husband's commute was too long; we lived too far away from my oldest son's high school; we needed more space for our growing family and a home with a space that my special-needs sister could call her own. But big changes never go exactly the way you planned. Shortly after our move, the enormity of what we had done sunk in. The piles of boxes, the not being able to find anything, the new city and new school had everyone overwhelmed and homesick for familiarity. Our beautiful new house was proving to be a great space for our family, but we were quickly realizing that it isn't the house itself that fulfills our needs and longings. It's what's in it. It's the way you fill the space, whether with noise or silence. It's the way you make time to talk with your teenager, practice patience with your two-year-old, and live the art of doing "nothing" with your infant. It's the culture you create--one of faith, love, and evangelization. It's the way you handle the tantrums, acts of disobedience, and emotional outbursts. A house is about all of the little things that happen every day inside of it. As we work to establish this new phase in our lives, I am excited to review a new resource for Catholic parents -- one that is helping me to foster the kind of environment I want in our home. In the Catholic parenting program, Me and My House, host and creator Patrick Sullivan presents doable, small steps toward creating a home environment that will put everyone on a path toward sainthood. As a father of nine with a degree in theology, Patrick has the knowledge and experience to support his discipline tips, faith formation, and relationship building habits.
Concepts like building a family culture, understanding each of your children's language of evangelization, and noting each individual's unique tendencies toward particular vices and virtues will help you get to know your children better so you can better help them get to heaven. And there are tips for helping us as parents to better understand and embrace our vocation! The videos are short, easy and fun to watch, and provide an excellent starting point for discussion with your spouse or within a small group. The videos can be watched as a series over a period of a few weeks, or just one or a few could be viewed if a particular couple or group wants to focus on one of the topics presented. I love the practical tips this program provides. Not only does it inspire me to strive for holiness within our family, but it also shows me exactly how to do that. This program would be a fantastic addition to a parish library, or as a mom's group resource. It can be purchased and shared in a small group setting within a parish, or it would be a great way for a couple to reconnect and make sure they are on the same page as they parent together. You can find out more about the program, watch trailers, and purchase the DVD set at Evango.net. Be sure to use the coupon code STROLLER to receive $15.00 off of the purchase price! A Leader's Guide, Participant's Guide, print book, and other accompanying resources will be coming soon. Me and My House is giving me a multitude of ideas to consider as my husband and I settle into our new home with our seven children. Even in the midst of the chaos of moving, I've been able to make time to watch the short videos and ponder the concepts presented as I go about my day. Along with some prayerful contemplation, Me and My House is helping me and my new home to truly serve the Lord.
---
Copyright 2019 Charisse Tierney
About the Author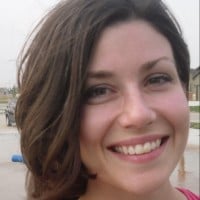 Charisse Tierney lives in Wichita, Kansas, with her husband Rob and seven children. Charisse is a stay-at-home mom, musician, NFP teacher, and a Catechesis of the Good Shepherd catechist. She is also a contributing author to The Catholic Mom's Prayer Companion and Family Foundations magazine. Charisse blogs at Paving the Path to Purity and can be found on Facebook.