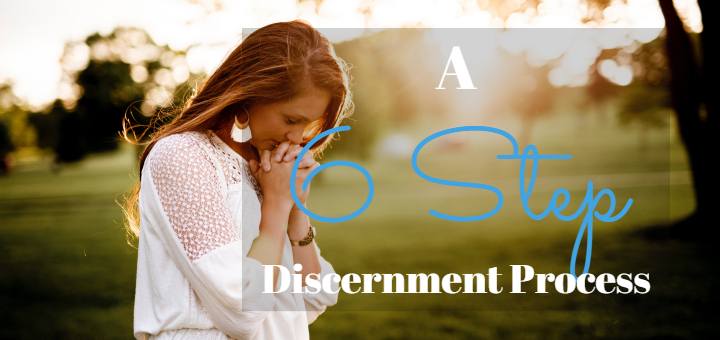 Image credit: By Ben White FreelyPhotos.com, CC0/PD[/caption] Recently my life has been turned a little topsy-turvy and I have been beset with needing to make some major decisions and to *whisper* use discernment. Ultimately, I have a chance to pursue grad studies for free and a chance to go into full-time ministry with a good salary after. Doing further theological studies has been on my heart now for 15 years, so this is extremely appealing. BUT it would drastically change our family life, where I am home full-time, homeschool, and am volunteer coordinator for a children's program at my parish. What am I supposed to do? How do I figure this out?
Tools in Discernment
If you're not familiar with the Ignatian Spiritual Exercises, they are a fabulous tool for growth in relationship with God as well as a solid discernment guide. And while I advocate them, I am no expert -- I have never experienced the Exercises. I've only listened raptly to those who have experienced them and have had many wishful thoughts while looking at retreat centres who offer them. I have had the benefit of listening to several people who have an Ignatian spirituality and I am typically very impressed with the ease in which they have for the process of discernment. Perhaps the most shocking thing about it is that it is completely reasonable. I've tried taking a leaf out of some of what the Exercises do when I've had to do my own discernment. Having a good process of discernment is a key point that I've found can make the difference between exaggerating a crisis or helping to bring me through it. I expect each decision that needs major discernment itself will carry its own weight of whether it's easy or not, but the process doesn't have to cause you to burst out in an angry stress-rash or make you want to hide away like an ostrich.
6-Step Discernment
What I have come to in my own life, having not done the Exercises yet, is a reflective process of prayer. I'm not advocating this for everyday decisions, as in, 'Should I have KFC or Popeyes for supper?' Rather, for more significant decisions that come up in life. And I'm very curious to hear what discernment process you use yourselves for major decisions!
1. Make my plea to God known.
Whether urgent or not, I need to take the daily time to pray to God about it and share my worries, anticipations, angst, excitement with Him. The start of discernment is conversation, and that conversation needs to be intentional about the need.
2. Take the time necessary.
A week is not too long to ask myself to wait before making nearly all my major decisions. This gives me time to process and struggle without making a decision in the heat of desolation or consolation. In other words, I'm not about to regret my decision due to my feelings. Several of my major decisions in life have taken longer than a week. Putting off a decision due to feeling temperamental, however, is a real temptation. So if you think you might have a tendency to be a perpetual discerner (read: overthinker), put a time limit on the time you take. I had to do that to myself recently because, in a moment of clarity, I realised that instead of making a decision I was dancing around the perimeter waiting for the perfect stars to align. You can't see myself rolling my eyes at me, but I am, even in hindsight. Time limits can be good too.
3. What is the desire placed on my heart?
God has created us with our own unique personal interests and drives in life. It is important to know what they are because they speak to our deep desires. You know, the ones that stir up feelings of joy and hope and excitement. This is because they speak to the uniqueness with which God has made us. These need to be taken into consideration as we make our decision. Sometimes the decisions we seek an answer to are overwhelmingly in favour of answering these desires, and that is a very important point to bring into dialogue!
4. Do not make the decision in isolation.
Sometimes I've done this. It has almost always ended poorly when I fail to consult others. Bringing trusted family or friends into the discernment is needed in order to gain other perspectives. Regarding my own discernment, pursuing my interest in theology which is a huge desire in my heart to do. But as I talk with my husband, I must question how a decision like this would impact our family life. A key point in that discernment is considering how it would impact our own family desires, what we envisioned for our family, and how we feel we've been called to respond to God as a family. A spiritual director is a great resource. Spiritual direction is when one Christian helps another be present and listen more fully to God's work in their life. The Ignatians have a great description at IgnatianSpirituality.com. A spiritual director can help provide a third-party perspective outside of our immediate bubble and informed by faith. Your diocese might have a list of spiritual directors, or a retreat centre might offer names of spiritual directors. I've heard people say that you can just go to any priest, but know that not all of them have a gift and calling in this area, and you definitely need to do your research. Most do not receive formation in spiritual direction in the seminary. Discussions with trusted individuals can help us to balance out our view and give us perspectives that we might not have considered otherwise. God loves to use the ordinary to express Himself, and so consulting others is an ordinary means of figuring things out. God will use those occasions to help us discern.
5. Bring Scripture into the discussion.
Perhaps you won't know what passage might speak to you -- that's okay! One thing I love doing is reading the daily readings. When I have big decisions that need reflection, I look at the Scriptures of the day with my questions at the forefront. I ask God to help me hear what I need to hear in the Scriptures about the decision. I've found it surprising how often they speak to me in the moment! A great example of this was last summer when all the sexual abuse scandals were being revealed. I was extremely distraught through much of it. I clearly recall that during that time that the Scriptures spoke about how God found it abhorrent when the leaders of Israel offended, led others into sin, and caused the population to fall away from God. They were harsh verses aimed at the leadership of Israel, and completely spoke to the situation at hand -- it reminded me that God was not pleased that shepherds were revealing themselves to be wolves among the flock. I had every right to be distraught with these revelations.
6. Is there peace?
Before we take the final plunge, imagine life going on with that decision made. How does life look? Am I at peace? Is my family at peace? Or is it unsettled, still searching for that peace? This is important because when following God's will, even if it's a difficult decision and perhaps there is chaos around us, peace can still permeate if it is the right choice. That sense of, 'I know this is going to be difficult to do, but I have great peace that it is the right choice at this time.' From beginning to end, we know that there is nothing we do that can separate us from the love that God offers to us. Once we've gone through asking God, taking the time, looking at our personal desires, consulting others, and listening to Scripture, and reflecting on peace, we've armed ourselves well and need to take the plunge. Maybe it turns out it's the wrong choice. We can go back to our options or we can look at new ones as they are revealed. God will still be there and God will work through everything we place ourselves in. Perhaps it's the right choice. And perhaps it's a mixed bag of choices. God will not abandon us. And if He can work through the bad choices the Israelites made in the Old Testament, how much more can He work through us if we keep our hearts open to Him? I'm still in the midst of my own discernment. A key part that I'm stuck on right now is what will happen with homeschooling if I were to do this degree and full-time ministry. I don't know the answer yet. But I know that God is calling each of us, and that He is faithful to us and His will. Therefore, there is a pathway that will lead each and every one of us closer to Him for His glory.
How do you make big decisions? What is your process?
---
Copyright 2019 Jane Korvemaker
About the Author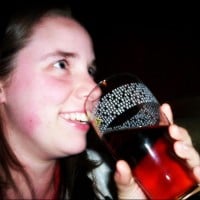 Jane Korvemaker loves food, family, wine, and God (perhaps not in that order). She holds a Certificate in Culinary Arts, which pairs perfectly with her Bachelor in Theology. A former Coordinator of Youth Ministry, she writes from the beautiful and cold province of Saskatchewan, Canada. She works from home and takes care of her three very hard-working children. Jane regularly blogs at AJK2.ca.