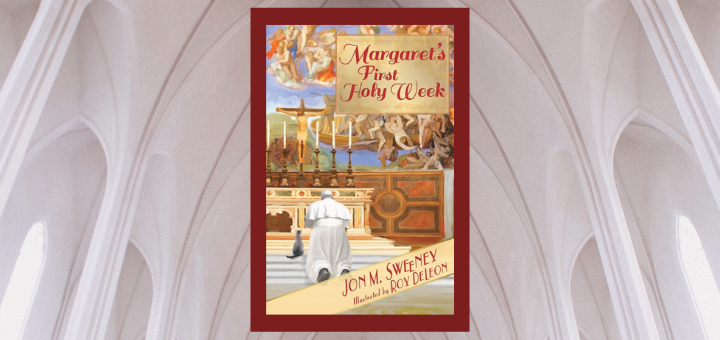 The third book in Jon M. Sweeney's series of chapter books about a little cat who comes to live in the Vatican takes up the serious topic of the holiest time in the Church year in a sweet, reverent way children can understand. In Margaret's First Holy Week (Paraclete Press), the little cat visits the Sistine Chapel during the Triduum.
Mischievous Margaret gets into a little trouble here and there, making a mess of breakfast and even getting in on the act when the Pope washes the feet of prisoners on Holy Thursday. Some of the people who work in the Vatican don't think the Pope should have a pet, but others are kind to her, feeding her treats and greeting her as she follows the Pope around Vatican City. One cool touch I noticed: the author cleverly provides context clues for special vocabulary, such as the days of Holy Week (Maundy Thursday), Holy Week services (Via Crucis), and other terms (urbi et orbi), setting them off from the rest of the text of the book by using different, larger font. It's a great way to sneak in learning. While this book is the third in a series, Margaret's First Holy Week works well as a standalone. Readers will want to catch up on the story by reading The Pope's Cat and Margaret's Night in St. Peter's (A Christmas Story), and at the end of this book, there's a sneak peek at book 4 in the series, Margaret and the Pope Go to Assisi! Margaret's First Holy Week is an ideal introduction to Holy Week for children ages 4 through 8, either as a read-aloud or for independent readers in second or third grade.
---
Copyright 2019 Barb Szyszkiewicz, OFS
This article contains Amazon affiliate links; your purchases through these links benefit the author.
About the Author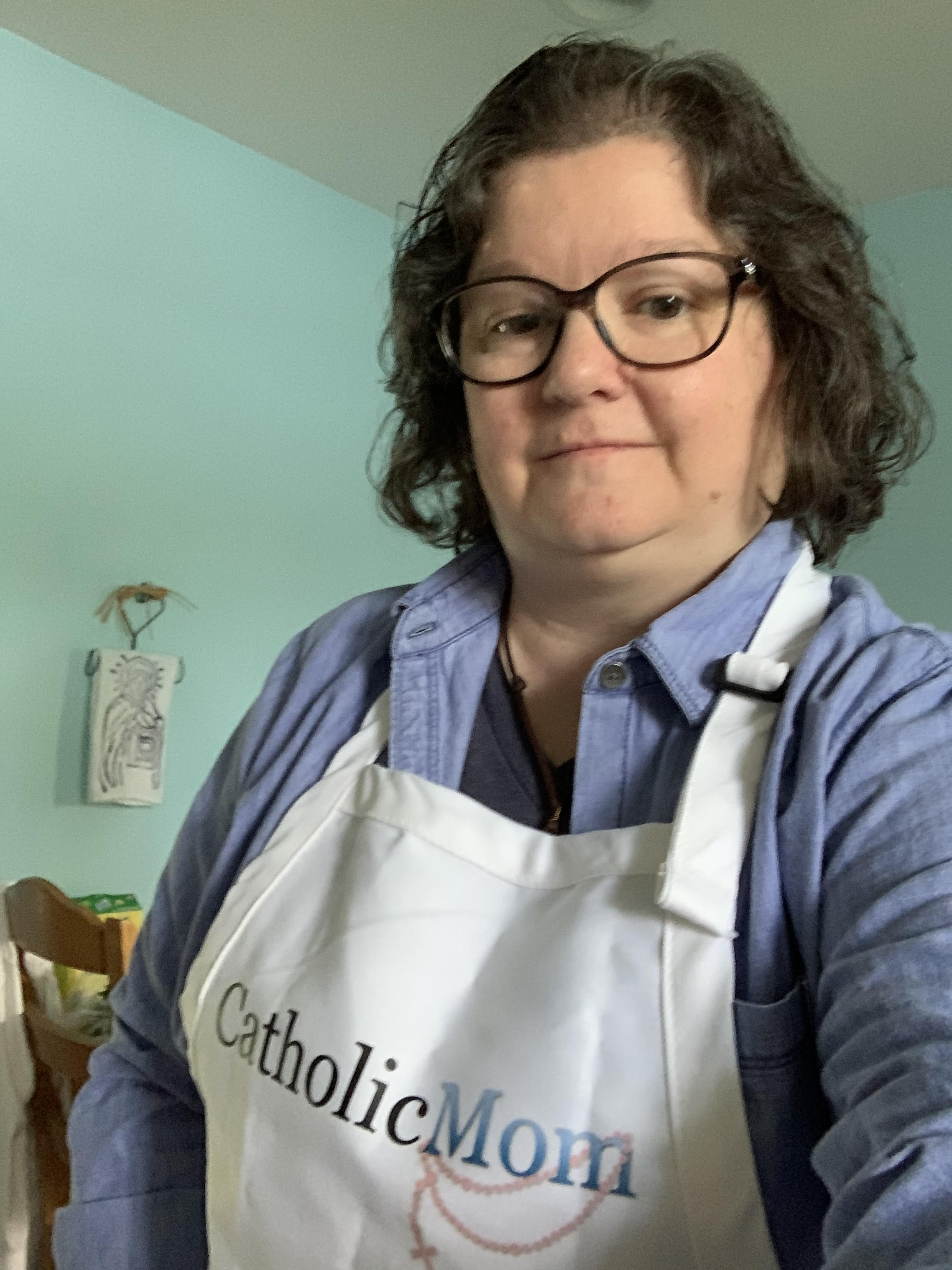 Barb Szyszkiewicz is a wife, mom of 3 young adults, and a Secular Franciscan. She is editor at CatholicMom.com. Barb enjoys writing, cooking, and reading, and is a music minister at her parish and an avid Notre Dame football and basketball fan. Find her blog at FranciscanMom and her family's favorite recipes with nutrition information for diabetics at Cook and Count. Her booklet, The Handy Little Guide to Prayer, is coming in May 2021 from Our Sunday Visitor.