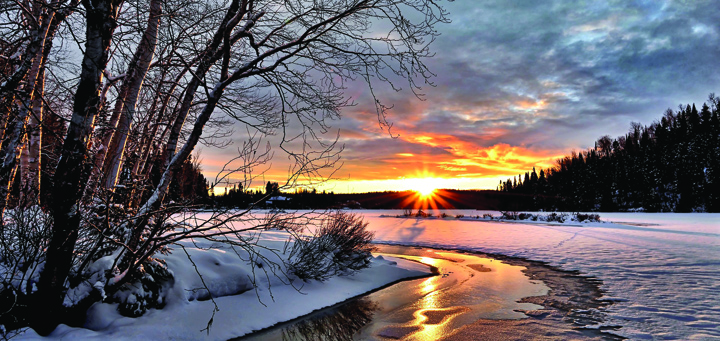 Image credit: Pixabay (2017), CC0/PD[/caption] It has been a "bleak midwinter" in West Michigan, to say the least. I did not experience the normal delight and fascination with the cold months as we muddled through over a dozen snow days. My cheer at seeing the white flakes descend and cover the earth with a bright and beautiful blanket waned as the temperatures dropped below zero. I experienced something foreign to me during this post-Christmas season, something akin to fear. We lost our power for 30 hours. My poor husband was stuck in the house, getting more frigid by the minute, attempting to entertain our 4 young children without electricity. Although the first day they had fun running all over the house with their flashlights and "camping," by the second day they were bored and cold. Our thermostat dipped to 49 degrees. My closest family members were either without power themselves or had contagious illnesses. Without an alternative heat source, I felt powerless (no pun intended) and trapped. After 24 hours my dad called to say he would pack up his extra generator and some gas and make the trek over. A 35-minute drive took over an hour as my 73-year-old father traveled through snow-laden roads and icy conditions. He hot-wired our furnace and got the refrigerator plugged in and 30 minutes later our power came back on. And since they call him "Mr. Lucky," he even got a flat tire on the way home to thank him for his efforts. A couple of weeks later we were up visiting my parents at their country acreage, the weather much like it had been that day. My young boys with ceaseless energy are undaunted by the cold, so I went outside with my four-year-old. As I stood watching him play in the sandbox turned "snow box," the 30+ mph winds howled through the pines. It was an eerie sound and that feeling of fear returned, or was it insecurity? Will we lose power again? Will these bone-chilling days never end? Memories of my two-year-old's beet-red, ice-cold hands came flooding back. He refuses to wear mittens because … he's two. What more can I do to keep my little ones warm? The next day I rode to work and noticed how much brighter the sky was. The days were surely getting longer and the sun shone brightly already at 7:30 AM. "Ahhh, the promise of spring," I said to myself, "it's getting closer!" And with it, warmth … I continued to ponder what it meant to feel cold, or as if the wind could rip the skin right off your face. We lost power for a day and a half and the wind whipped for another day and a half, but what about those who feel cold practically permanently? The homeless, those who cannot afford adequate heat, even those who endure cold-hearted people or suffer the hardness of their own hearts? The cold made me feel so insecure, so uncomfortable, so discontented. I just wanted to run to the nearest fireplace and drink a cup of hot chocolate. As I continued my musing I realized that my own relationship with God has in many ways grown cold. When do I talk to Him? Do I view Him as my friend, my love? I make so many excuses for myself. I'm so busy, I'm exhausted; my kids need me. Half the time we even forget to say grace before meals! I also realize I tend to make biting comments about coworkers or family members with the pretext that "I'm just joking." My words and behavior toward others lack warmth. Perhaps I am even making them feel the same insecurity I felt. I am not one to quote Scripture or speak often of God's unfailing love, but I can let His warm light shine through my kind words and loving actions. So as the change of seasons draws nigh, I also vow for a change of heart, my own.
---
Copyright 2019 Tami Urcia
About the Author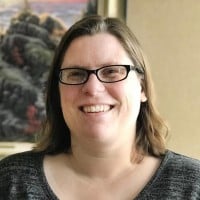 Tami is a Western Michigander who spent early adulthood as a missionary in Mexico, studying theology and philosophy, then worked and traveled extensively before finishing her bachelor's degree in Western Kentucky. She loves finding fun ways to keep her five kiddos occupied and quiet conversation with the hubby. Tami works at Christian Healthcare Centers, is blog manager for Diocesan.com, does Spanish/English translations and guest blogs.