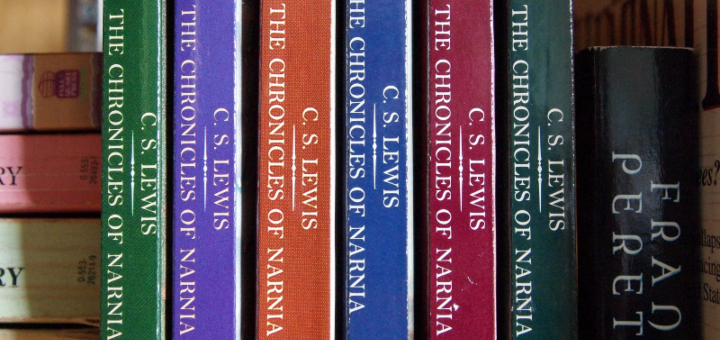 Image credit: Pixabay.com (2015), CC0/PD[/caption] Our entrenched world view often prevents human beings from experiencing an ever-deepening new life in, with, and through Christ. Most of us view life, especially periods of difficulty, through what I call dung-colored glasses rather seeing our suffering through eyes of faith. Realists might chuckle at those who naively wear rose-colored glasses, but those of us who wear dung-colored glasses are just as naive with our tendency to see darkly. When I am miserable, nothing -- not riches, nor prestige, or a change in circumstances -- nothing can change my interior unhappiness. St. Paul joyfully sang hymns of praise while chained in a dank prison because he knew that when we are living in the Mystical Body of Christ Christians can be:
sorrowful yet always rejoicing, as poor yet making many rich, as having nothing yet possessing all things (2 Corinthians 6:10).
When I see through eyes of faith, nothing can separate me from the sustaining love of God.
I am sure that neither death, nor life, nor angels, nor principalities, nor things present, nor things to come, nor powers, nor height, nor depth, nor anything else in all creation, will be able to separate us from the love of God in Christ Jesus our Lord. (Romans 8:38, 39)
There is a scene at the end of C.S. Lewis series, The Chronicles of Narnia, which is an example of how our deep seated presumptions about the world affect how we see and experience life. Our world view can imprison us, preventing us from living in joy. Lewis's fictitious characterization of the grumpy, miserable dwarfs taught me about my own dung-colored glasses, because their perception of reality was so obviously skewed, their behavior hilariously outrageous. The enemies of Aslan have imprisoned the children, a few animals, Prince Caspian, as well as disgruntled dwarfs in a shed that is dank and dark, filled with putrid straw, stale water, and rotten cabbages to eat. A war against the evil forces rages outside. Outwardly, it seems that all is lost, yet the children, Prince, and animals hold on to the belief that Aslan, who is a Christ figure, will come and save Narnia. Of course, the dwarfs mock their ridiculous faith. Suddenly Aslan appears and vanquishes the enemy, and the back of the prison crumbles, revealing a glorious sight. It is Narnia, but more resplendent, filled with a radiant light. Everything is more colorful, beautiful, fragrant. It is a resurrected Narnia. Heaven has come to earth. A table, covered with a white cloth and laden with delicacies, beckons them. Everyone celebrates by feasting on the delicious food laid out before them as they delight in the beauty all around. The dwarfs hang back, suspicious and mistrustful. When they finally venture a nibble of a delicacy, they spit it out in disgust. All they taste is stale water and rotten cabbages. All they see is the dark, dank prison. The grumpy dwarfs refuse this new life that the other characters are enjoying right beside them. Many of us are no better than dwarfs, wearing dung-colored glasses, viewing God's creation darkly. The solution? Just take off your dung-colored glasses and allow Christ, our Savior, to change how we experience reality.
---
Copyright 2019 Melanie Jean Juneau
About the Author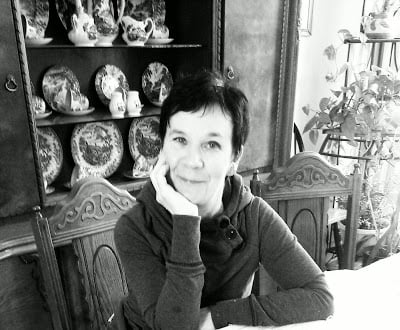 Melanie Jean Juneau is a mother of nine children who blogs at joy of nine9. Her writing is humorous and heart-warming; thoughtful and thought-provoking. Part of her call and her witness is to write the truth about children, family, marriage and the sacredness of life. Melanie is the administrator of ACWB, the Editor in Chief at CatholicLane, CatholicStand, Catholic365 , CAPC & author of Echoes of the Divine.