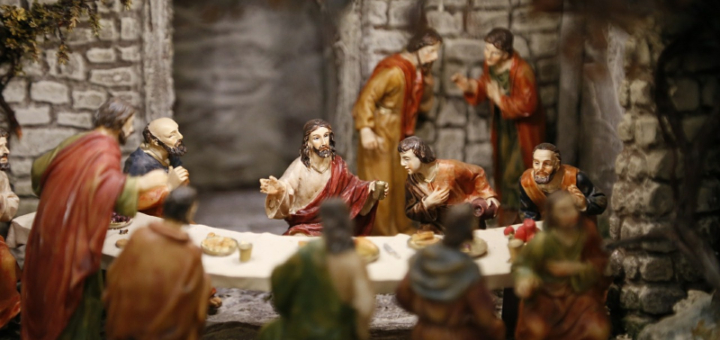 Image credit: Pixabay.com (2016), CC0/PD[/caption] My husband is scheduled for a colonoscopy tomorrow to evaluate some symptoms he's had this year. It's been a long month of waiting and wondering and fighting fear with faith. Part of me wants to believe that trusting God means He will not allow the results to be bad tomorrow, but as I contemplate the events of Holy Week and Jesus' suffering and death, I realize that's not what trusting God means at all. Interestingly, during this time of uncertainty the Lord has been pointing me to the apostles to learn more about trust. In Scripture we see the Apostles portrayed in all their flawed humanity. We're given glimpses of their moments of confusion, doubt, fear, and pride. But time and time again, they rise above their human tendencies and show extraordinary faith, courage, and indeed trust. Despite their flaws, fears, and lack of understanding, they keep following Jesus. It's especially incredible when we remember that they didn't see the whole picture as we do — the complete story of Christ's life, death, and Resurrection. They didn't have the Catholic Church to consult (yet) and a Bible to reference. Instead they were living it all one moment at a time, slowly getting to know this Jesus who said confusing things and performed amazing miracles. Despite the uncertainty, they kept following Him. They spent three years at the side of this captivating man with life-changing teachings, watching him heal the sick and rebuke the Pharisees, and developing a deep relationship with Him. Only to then watch him suffer excruciating pain -- seemingly helpless and powerless on the cross. What an intense week that first Holy Week must have been for them! Going from the high of the institution of the Eucharist and the priesthood to the low of His agony, His capture, His torture, His death on the cross … they didn't know the Resurrection was coming the same way we do today. How did the apostles overcome their fear, doubt, and uncertainty as they sought to follow Jesus through all this? By trusting in Him rather than in an outcome. The apostles couldn't trust in a specific outcome, for Jesus was not exactly predictable by the world's standards. But they could trust in who Jesus was, and that He was in control no matter what events occurred. They knew His character. They had spent these years with Him experiencing His love, power, and compassion. They didn't have to understand all that was going on. They didn't have to know it would all turn out okay. They could continue to hope and keep following because they knew and trusted the person of Jesus Christ. This is our own hope and promise as we begin Holy Week. This is my own promise as I wait for my husband's medical results. In the spirit of the apostles, I'm learning to trust not in a specific outcome I desire but rather to trust that God is with us every moment and will not abandon us, that He is a good and loving God. Through prayer and the Sacraments, we can all come to know Jesus intimately just as the apostles did in the years they followed Him on this earth. The more we know Him, the easier it becomes to trust Him because we experience His tender love and care for us in such a personal way. We can find hope and joy in all the days of our "Holy Weeks," not just on Resurrection days, because it's no longer about knowing the outcome. It's about knowing Jesus and knowing He is with us. And that is enough. In what area of your life right now might the Lord be inviting you to focus more on Him than on a certain outcome?
---
Copyright 2019 Laura Range
About the Author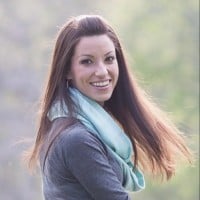 Laura Range is an RN-turned-SAHM living in rural Ohio. A wife and mother of 3 (plus one in heaven), she is passionate about marriage and family life, redeeming the culture, and cultivating community. She enjoys cooking (and eating) tasty food, crafting and DIY, good books, little moments, and keeping it real. She runs a local miscarriage ministry and blogs at Life is Beautiful.