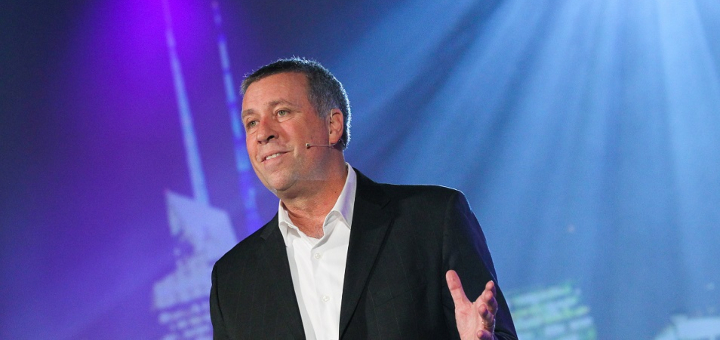 DENVER, April 10, 2019 — Curtis Martin, founder and CEO of the Fellowship of Catholic University Students (FOCUS), will discuss how this is a time for dramatic change in the Church during his keynote address at the National Catholic Prayer Breakfast (NCPB) April 23 in Washington, D.C. Previous keynote speakers at NCPB include Vice President Mike Pence (2017) and former Speaker of the U.S. House of Representatives Paul Ryan (2018). Additional keynote speakers for 2019 are Sr. Bethany Madonna, S.V. and the Most Reverend Thomas Olmsted, Bishop of Phoenix. FOCUS and the National Conference of Diocesan Vocation Directors (NCDVD) will host the United in Prayer campaign during the time of the breakfast, 7 a.m. – 9 a.m. EST at diocesanpriest.com/united-in-prayer/. The campaign asks people to sign up to pray a holy hour that morning at their local church, to be united in prayer with Catholic leaders in Washington, D.C. The website will show locations of where people are praying, and participants can tag #UnitedInPrayer on social media. St. Catherine of Siena is the patroness of the campaign since she inspired others in saying, "Be who God meant you to be and you would set the world on fire." The suggested prayer for the campaign is as follows:
"God of Wisdom, you made our sister Catherine burn with divine love in contemplating the Lord's passion and in serving your Church. With the help of her prayers, may your people, united in the mystery of Christ, rejoice forever in the revelation of his glory, who lives and reigns with you and the Holy Spirit, one God, forever and ever. Amen."
FOCUS is encouraging its nearly 700 missionaries on 153 college campuses to sign up to pray with students, chaplains and others on campus. The United in Prayer campaign will let Catholic leaders know there is tremendous hope for the future of the Church as thousands of young people with evangelical zeal pray with and for them.
Curtis Martin, courtesy of FOCUS. All rights reserved. Used with permission.[/caption] In 1998, Martin founded FOCUS, which is one of the fastest-growing college outreach apostolates in the Catholic Church. In 2018, Martin released the book "Making Missionary Disciples: How to live the Method Modeled by the Master," outlining the approach to evangelization modeled for us by Jesus in the Gospels and rooted in Catholic magisterial teaching. EWTN Global Catholic Network will livestream the NCPB. FOCUS will provide a transcript of Martin's keynote talk afterward.
---
Copyright 2019 Fellowship of Catholic University Students (FOCUS) About FOCUS: The Fellowship of Catholic University Students (FOCUS) was founded in 1998 and invites college students into a growing relationship with Jesus Christ and His Church, inspiring and equipping them for a lifetime of Christ-centered evangelization, discipleship and friendships in which they lead others to do the same. During the 2018 – 2019 academic year, nearly 700 missionaries are serving full-time on 153 college campuses, located across 42 U.S. states and at five international locations. Tens of thousands of students have been involved with FOCUS, who after graduation have the opportunity to move into parish life to continue their missionary work. Among these FOCUS Alumni, 732 have made decisions to pursue Catholic religious vocations. By 2022, FOCUS expects — God willing — to have 75,000 students transitioned into many of America's 17,000+ Catholic parishes. FOCUS missionaries are typically recent college graduates who devote two or more years of their post-collegiate lives to reach out to peers on campus. focus.org About NCDVD: The National Conference of Diocesan Vocation Directors (NCDVD) is an independent, 501(c)(3) professional membership organization begun in 1962 and is open to all Catholic Dioceses and Eparchies in the United States. NCDVD promotes diocesan priesthood, providing resources for the formation, support, and advocacy of diocesan vocation directors as they work within the Catholic Church to foster a culture of vocations, raising up new priests for the Body of Christ. NCDVD is closely linked with the United States Conference of Catholic Bishops and works in a consultative capacity with the Bishops' Committee on Clergy, Consecrated Life and Vocations to promote and support the work of vocations. The bishop appointed by the CCLV as liaison to NCDVD is a member of the NCDVD Advisory Board. ncdvd.org About Curtis Martin: Martin holds a master's degree in theology and the author of the best-selling book, "Made for More." Martin is likewise the co-author of "The Real Story: Understanding the Big Picture of the Bible" with Dr. Edward Sri and "Boys to Men: The Transforming Power of Virtue" with Dr. Tim Gray. Martin was appointed to serve as a Consultor to the Pontifical Council for Promoting New Evangelization. He and his wife, Michaelann, live in Colorado. They have been blessed with nine children.
About the Author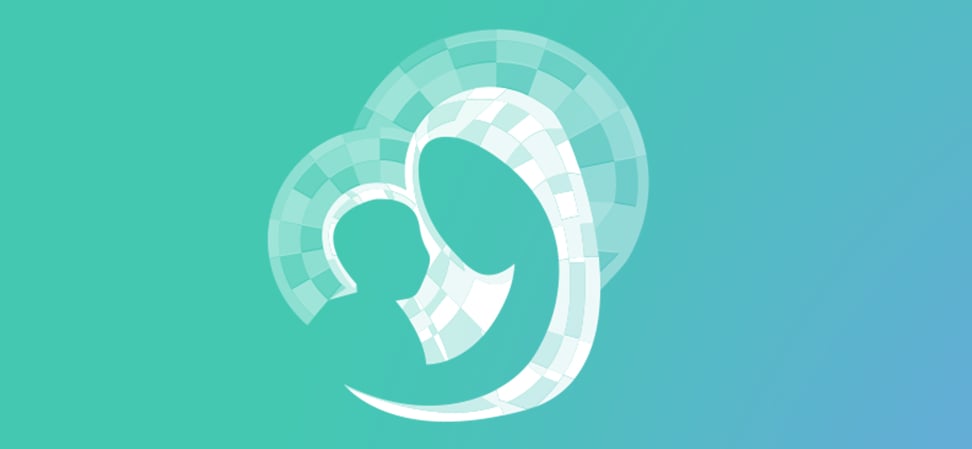 We welcome guest contributors who graciously volunteer their writing for our readers. Please support our guest writers by visiting their sites, purchasing their work, and leaving comments to thank them for sharing their gifts here on CatholicMom.com. To inquire about serving as a guest contributor, contact editor@CatholicMom.com.