I dropped our car keys off at the Volkswagen service desk and sat in the waiting room, prepared to take a few days off my time in purgatory. Usually, the television is set for inane talk shows. This time, I was alone in the room. I shut off the program and settled down to read Death by Minivan by Heather Anderson Renshaw (Our Sunday Visitor). To be honest, I was skeptical, fearing it would be another cutesy mommy memoir filled with mildly humorous anecdotes. I was wrong.
My first clue that this was an exceptional book came on page 27. I discovered that the title was not just clever, but deeply meaningful. She wrote, "… buying this minivan meant my husband and I … had finally given up trying to have an identity outside family life … Buying this vehicle truly symbolized the absolute end of the world according to Heather." Does this sound like Heather had to die to herself and learn to take up her cross? As we all know too well, this a task more easily said than done. With painful frankness, Heather shows us how really difficult living the Christian life can be. Renshaw's book draws the reader into her journey that careens around life's hairpin turns complete with five raucous (though lovable) kids. She is a gifted writer who mixes humor, sound advice from the saints, and Scripture passages. Did I mention that she gives solid tips on roadblocks to humility, love, and the importance of laughter? Heather writes honestly about her foibles. We learn that she has hyperactive monkeys swinging in her brain. We learn that she struggles with emotional issues and has sought professional counseling. By reading this book, I came to know Heather as a self-proclaimed extrovert who loves to talk. Trapped in the waiting room, I became engrossed in the book. When the service manager told me I had to change the dirty air filters, I grunted an OK. It cost us an extra hundred dollars, but I barely felt it. I laughed out loud when this loquacious woman inadvertently signed up for a silent weekend retreat. Silent. A woman's retreat with no talking? Wasn't that like an oxymoron or something? I truly could not stop reading this book. It is a gift to any woman who struggles with her vocation as a mother. Death by Minivan also makes an ideal book club choice with discussion questions complete with points to ponder.
---
Copyright 2019 Kathryn Swegart
About the Author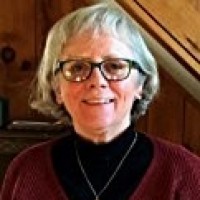 Kathryn Griffin Swegart and her husband raised three children on a small farm in rural Maine. Kathryn, a professed member of the Secular Franciscan Order, is the author of the bestseller Heavenly Hosts: Eucharistic Miracles for Kids Visit her website at KathrynSwegart.com.