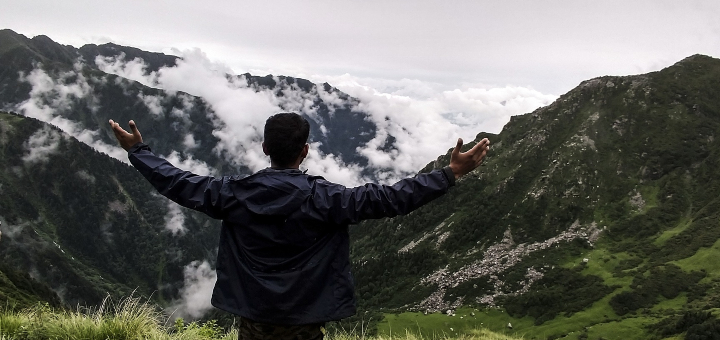 Image credit: Pixabay.com (2018), CC0/PD[/caption] I recently met a boy named Toby who has lived since birth with a life-threatening condition. As I got to know him, I wondered how his view of the world and life must necessarily be different from mine. I've known routine sickness and bouts of serious illness, but never anything on the level this kid has known so intimately. I didn't bother to ask him, since the fact is, he can't know what life is like without his condition and communication is a challenge for him. Could we ever hope to bridge the gap between our two worlds? On Monday, we visited a local college with his dad on a fact-finding mission for my daughter. Toby's main concern didn't focus on scholastic endeavors but rather on food. He wanted pizza. He got pizza. Life was good. I could relate, though I doubt pizza would ever fill me with the momentary bliss he seemed to experience. As we toured the campus buildings, I wondered again if I would ever really understand what was going on inside this kid's head … or heart … for that matter. But then, as we walked outside into a sun-shiny day, a perfect hill stood before us. My first thought was, "Why is a hill here?" Toby's first thought was how to get to the top as fast as possible. As his dad and I watched him work his way to the apex, his dad smiled, and I wondered. What would Toby do at the top? Take in the view? Wave? Pretend to plant a flag? To my amazement, Toby started to dance. Free and happy, he danced before strolling college kids, walls of windows where anyone could be looking out, in front of his dad, his sister, me and my daughters, and the glorious hidden world beyond our sight. With a bright blue sky above him, grass under his feet, and in response to a tune only he could hear, the boy celebrated life at the top of a hill he had never seen before. In a flash, I remembered kids and adults I had known who had thrown their lives away through addictions or suicide. I realized that I could no more dance at the top of a hill than I could rotate the tires on my car. Though it is lamentable beyond words that any child has to suffer illness and face death in such devastating reality, as Toby has known, I must say that I crossed a bit of the bridge of understanding that morning. Everyone has choices to make. We all decide how to take the life that we have been given and either live it or kill it each day. Toby taught me to dance on the hilltops.
---
Copyright 2019 Ann K. Frailey
About the Author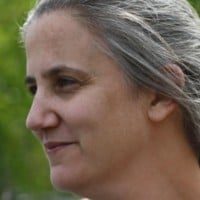 Ann Frailey home schools and maintains a rural homestead with her children and their numerous critters. She is definitely outnumbered. She is currently writing short stories, a HeartBeats series, a new science fiction novel, and a historical fiction & science fiction blend. To check out her novels and stories or find information about her other work, please visit AKFrailey.com.