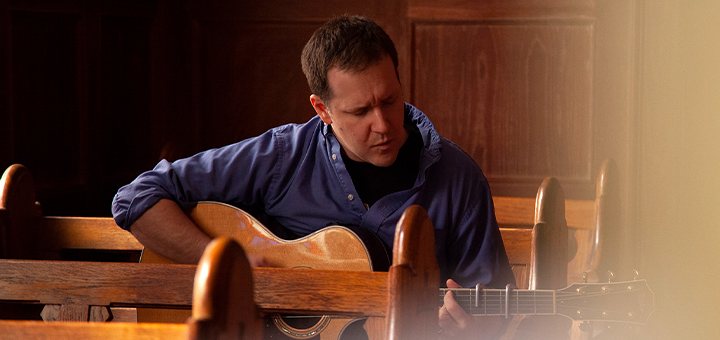 Copyright 2019 Michael Corsini. All rights reserved.[/caption]
You know what music is? God's little reminder that there's something else besides us in this universe; harmonic connection between all living beings, everywhere, even the stars (Robin Williams, August Rush).
Music is communal and healing, and it is a powerful means of prayer. Music has a way of reconnecting us with the truth of our being when we are interiorly fragmented. My wife, Jessie, and I currently have five kids under the age of seven. They are our joy. But as parents, we know it's far too easy to lose our peace and interior silence. Seeking exterior silence without hiding in the bathroom is often impossible, and the temptation is to try to numb the experience with television, media, or some other distraction. But added noise is a false tranquilizer … it makes us feel more lost.
Copyright 2019 Michael Corsini. All rights reserved.[/caption]
Without silence, God disappears in the noise (Cardinal Sarah, The Power of Silence).
This is a great danger in our family life. As we have grown in parenting, we have sought a different kind of silence, one that is even simultaneous with great noise: the silence of a quiet heart. My deep and daily concern for my bride is the condition of her heart. What is happening there? Is there something I can do to help her to maintain her relationship with God amidst the noise and work of a busy household? Marriage and family is simply a different world than what came before, and Jessie just can't dedicate as much time for silent daily prayer as she used to. And so, we must pray differently. This is where music comes in. For us, music is often the bridge from one quiet moment of prayer to another! It extends that prayer time, even amidst diapers, dishes, and homeschool! And makes our daily life into a mini-retreat.
Copyright 2019 Michael Corsini. All rights reserved.[/caption] How is this possible? I've always believed that authentic music for prayer has two essential characteristics, one is prophecy, the other is healing. Music for prayer must allow space for God to speak. The Word of God contains the power to bring form out of chaos! The Word speaks truth into lies, it teaches, and urges us to change! In this way it gives life! All music for prayer must do the same! Music for prayer must also allow space for God to heal. He must be able to touch our hidden heart, to give us courage, and so bind our wounds. Music must lead to the interior freedom of heart that we truly desire! We need God to find a home in our heart. We need to have interior peace and silence in order to be the parents we hoped to be when we first dreamed of marriage and children.
There is no place on earth where God is more present than in the human heart. This heart truly is God's abode, the temple of silence … The Father waits for his children in their own hearts (Cardinal Sarah, The Power of Silence).
It's the condition of our hearts (mine and Jessie's) that sets the tone for our day. If Jessie and I can have silent hearts then we can more easily discern the will of God even in our roughest moments. https://www.youtube.com/watch?v=T1xEYt8Ne2I We find that music for prayer helps us to reorient our hearts to God, it is soothing, and it helps us to remember to look for God's silent appearance amidst the children, laundry and Legos. Even though music is sonically "noisy" this kind of music leads us to listening to God speak silently within us. Beautiful music can be a vehicle for God to give Himself to us through His Word and Healing presence. This is how I believe music can lead us on a daily mini-retreat. It makes our day an intentional time of deeper listening and readiness of heart to receive the Gifts of God. Our deeper listening has led us on an adventure we could never have expected. Three years ago, my wife and I heard a silent urging in our prayer. It was a clear call to form a life where we could serve God more directly with music and art! God called us out of our comfortable house, a solid job in Washington DC, and into the life of ministry. We stepped out of the boat together! It was the scariest thing we have ever done, but we have been in the Father's Hands. He is forming our family in sacrifice and beauty.
Copyright 2019 Michael Corsini. All rights reserved.[/caption] I believe beautiful sacred art and music are both prophetic and healing and I approach this aspect of my vocation with the utmost seriousness and devotion. My desire is that all may have an encounter with Beauty; the kind of beauty that reveals Christ, and allows for Him to do His Work.
---
Copyright 2019 Michael Corsini
About the author: Michael Corsini is a professional musician and artist. He and his wife, Jessica live in the state of New York and currently have five children. For more information, visit MichaelCorsini.com and follow him on social media at Facebook.com/MichaelCorsiniMusic, Facebook.com/MichaelCorsiniArt, and Twitter.com/CorsiniArtMusic.
About the Author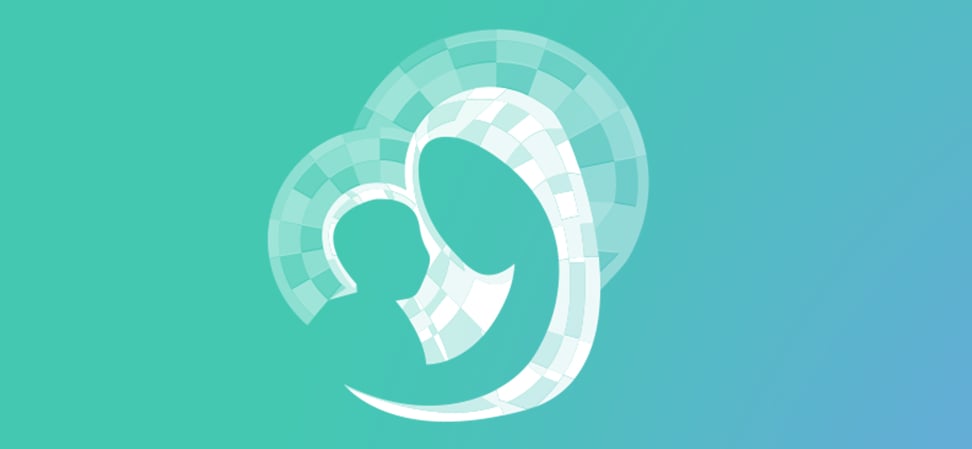 We welcome guest contributors who graciously volunteer their writing for our readers. Please support our guest writers by visiting their sites, purchasing their work, and leaving comments to thank them for sharing their gifts here on CatholicMom.com. To inquire about serving as a guest contributor, contact editor@CatholicMom.com.