Life is like a cup of tea ... it's all in what you put into it. - Irish proverb
If parenting books are like cups of tea, Betsy Kerekes has brewed up a pot that satisfies like that first sip of hot tea on a cold day in her new book, Be a Happier Parent or Laugh Trying (Our Sunday Visitor). Her secret ingredient is, of course, humor.
A quick survey of parenting books revealed that parenting-with-humor-books now appears to be a genre. How is this book different? Betsy stirs in a robust dose of Catholic wisdom to add depth to her advice. Here is a sampling:
Long experience has taught me that patience is the only remedy for even the worst case of disobedience. - St. John Bosco To convert someone (somebody into a good cleaner) go and take them by the hand and guide them. - St. Thomas Aquinas Words which do not give the light of Christ increase the darkness. - St. Teresa of Calcutta
That last quote is from the chapter on teenagers. Betsy's sage advice really shines through in this chapter. She has some practical tips on the do's and don'ts of talking to teenagers. One story modeled well how one working mom navigated these (sometimes) stormy waters. Betsy overheard a phone conversation in which the working mom called home to check on her teenagers and call in a chore list. She did not order them to do the work.
Your normal garden-variety teenager does not like to be told what to do. This mom lets her kids know "what needed to be accomplished." She gave them latitude on when it needed to be completed: when she got home. Teens like to feel they are in control.
Contrast this scenario with a new term I encountered as I read about the aftermath of the college admissions scandals. One psychologist coined the phrase "snowplow parents." This style goes beyond nervous helicopter parents. Snowplow parents aggressively clear away all chance of failure or frustration. They set up "play dates" in dorm rooms and complain to professors about grades. One former dean at Stanford University wrote that parents are supposed to "prepare the kids for the road, instead of preparing the road for the kids." One pampered student dropped out of college because she did not like to eat food with sauce. I am not making this up! From tears to temper tantrums, from discipline, chores, and nurturing the faith, Be a Happier Parent or Laugh Trying covers a wide spectrum of ages and issues. It is a short book (109 pages) that I kept by my bedside and read a chapter each night. In many ways, Betsy's writing style mirrors her parenting style. Use a light, humorous touch filled with wisdom, love, faith, and understanding: That will prepare your kids for the road of life and the road to heaven.
---
Copyright 2019 Kathryn Swegart
About the Author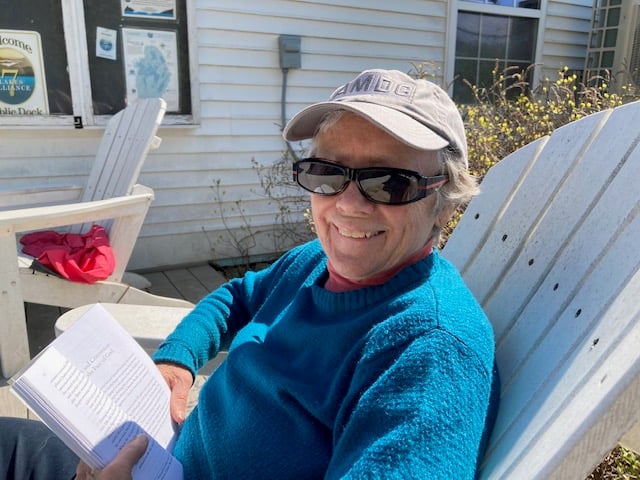 Kathryn Griffin Swegart and her husband raised three children on a small farm in rural Maine. Kathryn, a professed member of the Secular Franciscan Order, is the author of the bestseller Heavenly Hosts: Eucharistic Miracles for Kids Visit her website at KathrynSwegart.com.