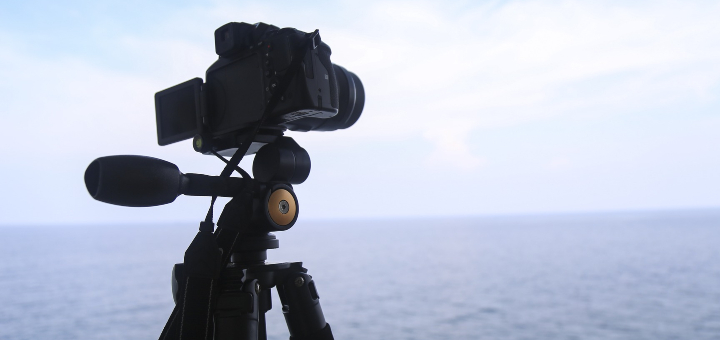 Copyright 2019 Leanne Willen. All rights reserved.[/caption] I have high expectations for myself. I often expect perfection. I expect it in myself, but also in the world around me. This past Easter, I got it in my head that I wanted the "perfect" family photo. We were all dressed up in our Easter best and I wanted to preserve the moment. But the wind was blowing fiercely. My kids didn't want anything to do with a photo. They scowled and complained and were woefully uncooperative. After about two dozen clicks of the camera, my emotions got the better of me. I may have thrown a little tantrum. Exasperated, I gave up. But not before making a fool of myself and pouting. It didn't take me long to realize how silly the whole thing was. We were celebrating Easter, the very reason we have faith and hope and life in the Lord. The kids had even miraculously behaved at church. We were about to have an egg hunt and dinner together as a family. So my family didn't cooperate for a picture. Big deal. That's life. They're not perfect. The following week, I decided to have a small family dinner to celebrate my daughter's birthday. I decided to forgo a big party and just close family. I was so excited to have a smaller party. I made meatballs and spaghetti from scratch and was looking forward to a nice, happy, sit-down dinner in honor of my little girl. It was going to be perfect. Idyllic. Old-fashioned. The day turned out to be gorgeous. It was the first warm and sunny day we'd had in weeks and and I could hardly keep everyone inside. Some of our guests couldn't make it right on time. People began serving themselves buffet-style in the kitchen. And everyone scattered to different locations to eat. It was chaotic and loud. Everyone was laughing and chatting and having a grand old time -- everyone except me. I stood in the kitchen, pouting and making some more spaghetti noodles because we'd run out. As I stirred the pot, it dawned on me how silly I was being. So, the family dinner didn't live up to the one I'd planned in my head, but everyone seemed to be enjoying themselves. Everyone was impressed that I'd made alpermost everything from scratch. Everyone kissed and loved and squeezed on the very happy birthday girl. It was a beautiful day filled with family. It was as close to perfect as we'll ever get. I'm not exactly proud of my own personal behavior at these two events, but I'm glad they happened just as they did. I came to a very important realization. Perfect does not exist. Real life is messy. It's loud. It never goes as planned. There's always someone who's running late or won't cooperate. Someone's bound to be tired and cranky. There's back-up plans that must be executed and unpredictable weather. But there's still something pretty beautiful about that. Rather than focus on what's wrong with the picture or how something should've been, we must refocus our energy on all that's right. All that's beautiful and lovely. We must embrace life as it is, not as we wish it could be. Forget perfect- that's the sure-fire ticket to happiness.
---
Copyright 2019 Leanne Willen
About the Author

Leanne Willen is a Catholic mother of four young children, a wife, a writer and a preschool teacher. She writes about faith, family, and finding joy. Her blog, Life Happens When, encourages others (and herself) to embrace the moment and enjoy the journey of life.