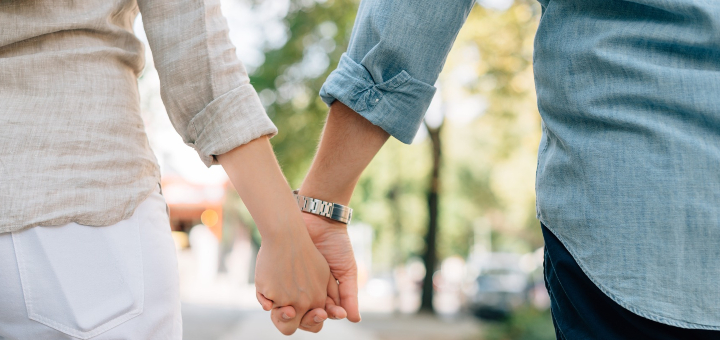 Image credit: Pixabay.com (2016), CC0/PD[/caption] A few years ago I was chatting with a friend of mine, a working mom of four. She revealed that she'd not really spoken to her husband in the past week, at least not verbally, anyway. Instead, they'd been emailing back and forth. I blinked. "Email? Really?!?" She confirmed that indeed, they had resorted to Gmail. "It's just too hectic in the afternoons and evenings, and by the time the kids are in bed, I'm wiped." While I was surprised at their chosen method of communication, I have to admit I could totally relate. I'm betting you can, too, what with the crazy pace of life and the responsibilities of running a household with children. Add in the extras -- financial concerns, special needs children, aging parents, full or part-jobs for mom -- and it can be a Herculean effort to have any sort of meaningful interaction with your husband beyond the standard: "How was your day, Hon?" "Oh, fine …"
The Impact of Marital Disconnect
It's easy to get caught in that wash, rinse, repeat cycle wherein life mirrors the laundry and dish brigade. But the resulting disconnect doesn't just put a strain on your marriage -- it puts a strain on your emotional tank as well. Think of it this way. All day long, there are short people who need you. If you have a job outside the home, there are grown ups who probably need your attention, too. You are doling out everything you have because that's what you do as a woman. But who's going to take care of you? The simple answer is your husband, but it's a little more complicated than that. He's had his own share of emotionally and physically draining experiences during his day. The complementarity of your marriage should serve as a means to fulfill both of you. That's why it's so important that you have opportunities to connect.
6 Ways to Connect With Your Husband Even When Life is Nuts
Perfect the art of the sit-down
Once a month, put a sit-down on your calendar. This is a time when the two of you sit down and chat about the state of your marriage and your family life. There are no rules, and you can have this conversation anywhere or any time you chose to. You can even pair if with a fun date night in or out.
Write letters to another
The art of letter-writing has gone by the wayside these days, but it is such a meaningful communication tool. Designate a notebook to write notes and letters to one another. At minimum, try to do it once a week.
Quarantine your phones
We live in a digital age, but the distraction it provides is crazy-making. When the two of you are together, whether alone or with the kids, make an effort to put the phones away and focus on the moment.
Pray for your husband
I'm a big fan of Fr. Francis Coomes' prayerbook -- it covers a multitude of situations and has several prayers focusing on marriage alone.
Pray together
It's no secret that prayer has a strengthening effect on marriages, but the reality is that it's hard to find the time. Start slow and simple with a quick Hail Mary when the alarm goes off, or a short litany on the way to Mass. When you're ready to graduate to something more robust, try praying a decade of the Rosary together before bed. Read my article on Rosary meditations for Catholic couples for focused help.
Join a group
There are a number of groups available for Catholic couples: Teams of Our Lady is a favorite one of ours. Any organization that combines prayer, fellowship, and an emphasis on strengthening your marriage via the Sacraments is a great way to find the connection you crave. You don't have to resort to email to communicate with your husband. The techniques above are a great starting point for reigniting that sense of connection -- be sure to add any additional strategies you have in the comments below.
---
Copyright 2019 Ginny Kochis This article contains Amazon affiliate links; your purchases through these links benefit the author.
About the Author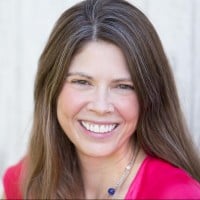 Ginny Kochis is a Catholic wife and homeschooling mom to three differently-wired children. She founded the Not So Formulaic community to support Catholic moms raising out-of-the-box kids. Ginny believes God gives curious, creative, intense children the exact mother they need to thrive.