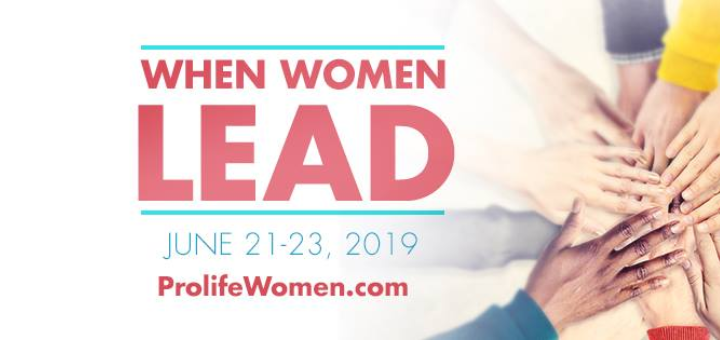 Five years ago, Abby Johnson, a former Planned Parenthood director whose conversion story was depicted in the hit movie Unplanned and who went on to start the only organization in the nation that helps abortion workers leave their jobs, really wanted to have a few days were like-minded women could gather, network, share ideas and successess, and feel supported. Nothing like what she had in mind existed and after a quick Google search, she found that the URL prolifewomen.com had yet to be claimed - that fact alone convinced her she needed to do something. The first Pro-Life Women's Conference took place in 2015 in Texas and has happened every year since in a different city. This is a fun, engaging, and rejuvenating conference for women. There is nothing quite like getting together with 700 of your closest friends - or soon-to-be friends - and laughing, enjoying fellowship, and coming up with ideas to save the world.
Courtesy of the Pro-Life Women's Conference. All rights reserved. Used with permission.[/caption] This year, the Pro-Life Women's Conference is in New Orleans from June 21-23 and it's going to be awesome. Lauren Muzyka, director of Sidewalk Advocates for Life, is the emcee and Abby will be there with her newborn baby to welcome women to the only conference that is solely for them and for their encouragement and support. Whether you're interested in advocacy, politics, and volunteering, hoping to find more information on healing from miscarriage, pregnancy loss, abortion, or infertility, or looking for resources for fertility care, adoption, resources for birth mothers, teaching your girls about their bodies and fertility, trying to find pro-life doctors, or are curious about what it is like to work in and then leave the abortion industry, this conference is for you. There are women from every profession and creed, all under the same roof because we belief in the innate humanity of every life. A big part of the conference is taking the time for self-care because as women, wives, and mothers, that part of our lives often gets neglected. There are dedicated times for free haircuts and massages for conference attendees because taking time out of your lives to attend a conference should come with some great payoff, right? For moms who are nursing or need to change a dirty diaper, the conference will have a mother's room for pumping or nursing with water and snacks. And both Catholic Mass and a non-denominational Christian Worship service will be offered. For the first time, sign language interpretation for all main stage sessions and selected break out sessions will be offered. And this year, the conference is introducing ProX Talks – a pro-life version of TEDx Talks from the main stage that will kick off networking time.
L-R: Abby Johnson, Monica Cline, and Sue Thayer. Courtesy of the Pro-Life Women's Conference. All rights reserved. Used with permission.[/caption] Women deserve all of this and more. Working and volunteering for the cause of life can be draining at times and this conference is a terrific way to recharge and meet other women in the same boat. One aspect of femininity that has not had it's proper focus at the Pro-Life Women's Conference in the past is everyday fashion. That's changing in New Orleans this year as a fashion show debuting the Abby J clothing line from Culture of Life 1972 will finally showcase fashion that is comfortable, trendy, and modest for moms and professionals. Abby Johnson was recently named COL1972 global ambassador and has been working with the founders -- a mom and her three teenage daughters -- on designing her clothing line to be ready to debut at the conference. Women often wonder why they should make the time and spend the money to come to the Pro-Life Women's Conference. Besides the fact that the conference cost is the lowest rate of any three- day conference (with a meal included on each day), the Pro-Life Women's Conference is unique. It is a "big tent" experience for pro-life women that you won't find anywhere else. There are vendors, panel discussions, keynotes, and breakout sessions that span the spectrum of issues that are important to pro-life women. Whether you are a busy mom, a volunteer, professional, new to the pro-life movement, or have been in the trenches for awhile, this conference is for you. In fact, it is so much for you, that your amazing Catholic Mom team and the Pro-Life Women's Conference staff are offering readers a promo code to get a discount on registration: MOMS2019. Register at this link. You can view the schedule here.
Courtesy of the Pro-Life Women's Conference. All rights reserved. Used with permission.[/caption]
---
Copyright 2019 Laura Rickets, Client Manager at And Then There Were None
About the Author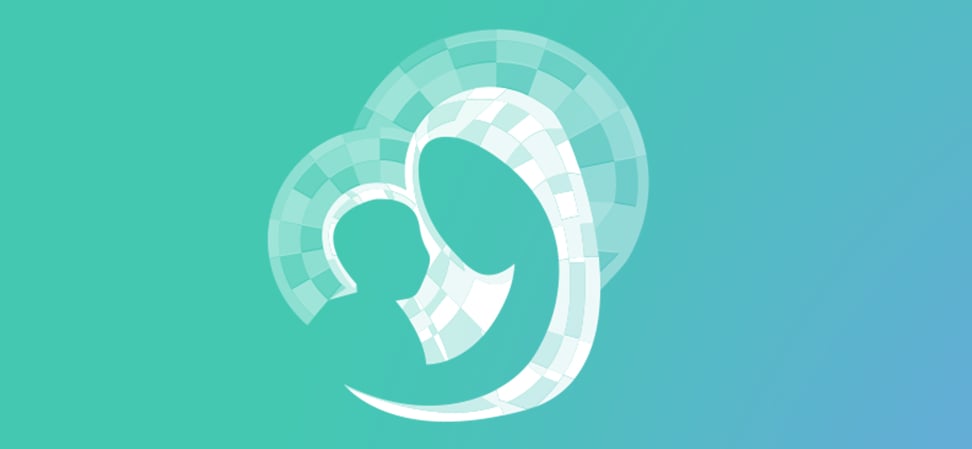 We welcome guest contributors who graciously volunteer their writing for our readers. Please support our guest writers by visiting their sites, purchasing their work, and leaving comments to thank them for sharing their gifts here on CatholicMom.com. To inquire about serving as a guest contributor, contact editor@CatholicMom.com.