An excerpt from Woman of Worth: Prayers and Reflections for Women Inspired by the Book of Proverbs, by Melanie Rigney (new from Twenty-Third Publications):
Of Mothering and Excellence
Her children rise up and call her blessed; her husband, too, praises her: "Many are the women of proven worth, but you have excelled them all." (Proverbs 31:28–29) The people who know us best love us best. Our family members and best friends may joke with us about our shortcomings, such as our inability to start the day without an iced venti decaf skinny mocha. They may admonish us with love about our propensity to gossip and other behaviors that threaten our souls. But through it all, they know our worth, because they have seen it time and again, under the most difficult and challenging of situations. What is family these days? Many of us are blessed to have our parents, children, and siblings all living close enough to pop over for an impromptu cup of coffee or to join us for a dance recital or a soccer match. For others, family is our parish community or a body of friends who love and support us. Regardless, it all starts with the Lord. "All the love God has in himself, all the beauty God has in himself, all the truth God has in himself, he entrusts to the family," Pope Francis said at 2015's prayer vigil for the Festival of Families. "A family is truly a family when it is capable of opening its arms to receive all that love." The woman of worth was blessed indeed by her family's awareness of the gifts she bestowed upon them in the Lord's name. She mothered them and provided an example of excellence.
Mothering
The woman of worth's children may be children no more; after all, it's noted that they "rise up," which may be a reference to growing up. They've seen her their whole lives, attending to their physical, emotional, and spiritual needs. But since no woman is perfect, they also saw those moments when she was frustrated with them, their father, other members of the household, and herself. There had to be times she was tempted to lash out in anger or fear. But even then, those who called her mother—regardless of how they came to that situation—learned from the way she mastered her emotions and surrendered to what the Lord desired of her. The model for us all when it comes to surrender and mothering is, of course, the Blessed Virgin. In Walking with Mary: A Biblical Journey from Nazareth to the Cross, Edward Sri lays down the stakes Mary faces when the angel Gabriel greets her:
She is being called to stand in the tradition of Israelite heroes like Moses, Joshua, David, and Jeremiah—people who suffered, sacrificed, and gave themselves radically for the Lord. She is now being called to a daunting mission that will involve many challenges and hardships, and the future of God's people will depend on how she responds. No wonder the Bible tells us that Mary felt "greatly troubled" when she heard these words! (41)
And yet, she says yes. The Catechism tells us: "By pronouncing her 'fiat' at the Annunciation and giving her consent to the Incarnation, Mary was already collaborating with the whole work her Son was to accomplish" (CCC, 973). We all have the opportunity to say yes to Christ every single solitary day: in the way we deal with unpleasant situations, in the way we interact with people we find difficult to love, in the way we react when the evil one seeks room in our souls. We can obey those two greatest commandments, or we can react with less than love for the Lord, his people, and ourselves. We can always return to God's good graces through the sacrament of penance and reconciliation when we confess with a contrite spirit. But we don't know what the lingering effect might be on those who were affected by or saw our bad behavior. Certainly, something to ponder in our hearts as we struggle to think before we act or speak rashly. St. John Paul II acknowledged our special role in his 1995 letter to women, which includes thanks to all mothers, wives, daughters, sisters, workers, and those in the consecrated life: "In giving themselves to others each day women fulfill their deepest vocation. Perhaps more than men, women acknowledge the person, because they see persons with their hearts" (emphasis original).
Excellence
The women of worth's husband has seen her, up close and in person, as wife, mother, household manager, businesswoman. He isn't actually comparing her, act by act, word by word, with their friends and acquaintances, for he doesn't know them as intimately. For her unique role in the world, there is no one better in his eyes. What would the woman of worth's response be to his beautiful compliment? I don't think she would have diminished it by saying some of the things we find ourselves saying when we are praised: • "Me? I'm not so special. What about our neighbor/my sister/your colleague? I can't hold a candle to them." • "You're forgetting about that day that I didn't do/did XXX." • "Living with you gives me a whole lot of practice when it comes to forgiving and serving—just kidding!" More likely, she thanked him, and gave some credit to him and to God. What woman does not spend at least a few seconds each day comparing herself with someone else, generally to her own detriment? We're not as thin as a celebrity whose work we enjoy. We don't sing as well as a Grammy-winning artist. We're not as smart as the woman who leads our Bible study. We don't cook as well as our mothers. The list goes on and on. And life is no easier when we sit in judgment and determine we are the best hostess in our circle of friends, the best lector in the parish, or the fastest woman in our age bracket in the half marathon, because we know that someone else is going to surpass us sooner or later. Try as we might, we're not perfect. You can point to Scripture for what we perceive as a requirement for perfection: "So be perfect, just as your heavenly Father is perfect" (Matthew 5:48). But Luke's take is subtly but importantly different: "Be merciful, just as [also] your Father is merciful" (Luke 6:36, emphasis added). God's grace and our willingness to receive it bring us closer to him and to perfection. We will not achieve it on earth. He loves us despite—or perhaps because of—our flaws and struggles, for the more we look to him to be free of them, the more bound to him we become. "God is the first to love," Pope Francis said in a June 2017 audience. "God does not love because there is something in us that engenders love. God loves us because he himself is love, and, by its very nature, love tends to spread and give itself. God does not even condition his benevolence on our conversion. If anything, this is a consequence of God's love" (emphasis original). Think of God as the woman of worth's husband. He sees us, he knows us in ways no one else can. And as hard as we may be on ourselves, he knows we are worthy.
Woman of Worth is available at Twenty-Third Publications and other online booksellers.
---
Copyright 2019 Melanie Rigney Reprinted with the kind permission of Twenty-Third Publications About the author: Melanie Rigney is the author of several books and has written for Living Faith, Catholicmom.com, Women in the New Evangelization, Catholic Update, Viva Mercy, and other publications. She lives in Arlington, VA.
About the Author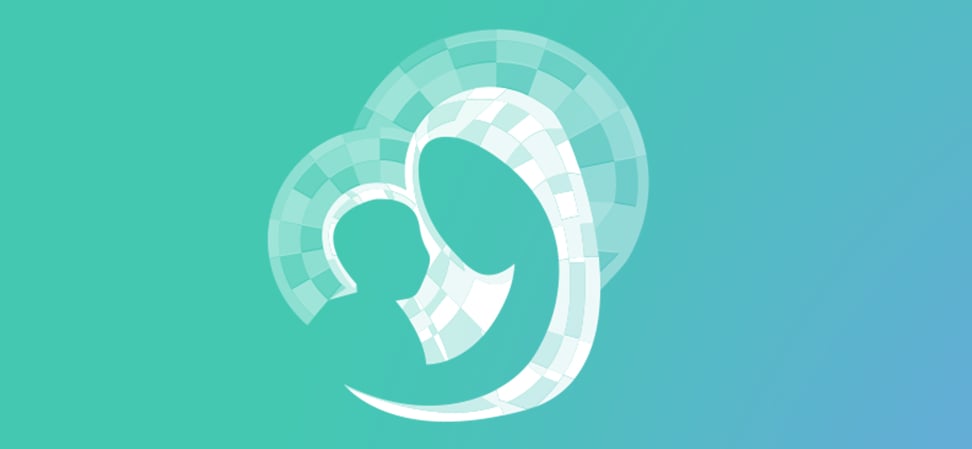 We welcome guest contributors who graciously volunteer their writing for our readers. Please support our guest writers by visiting their sites, purchasing their work, and leaving comments to thank them for sharing their gifts here on CatholicMom.com. To inquire about serving as a guest contributor, contact editor@CatholicMom.com.