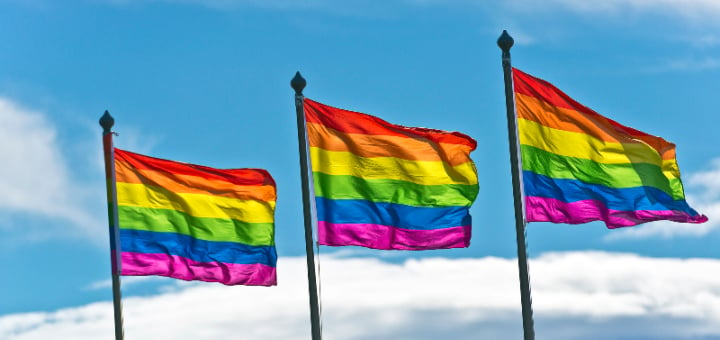 Image credit: By Lars Lundkvist (2014), Flickr.com, CC BY-NC-SA 2.0[/caption] The bright and vibrant rainbow flags are out, and the parades and festivals abound. With the carnival atmosphere and the excitement surrounding Pride events, it's hard for kids, especially teens, to not to get caught up in the feeling of summer fun and excitement. Maybe they have friends or family members that are part of the LGBT community. Or maybe they just don't understand the problems with attending or promoting Pride festivities. Teens especially are going to want to hear some solid reasons for not participating, so here is what I tell my own kids. As Catholics, we are called to be respectful and kind to everybody. We aren't rude. We don't bully or pick fights. Our friends, relatives, brothers, and sisters who identify with the LGBT community are people first, and we respect the dignity that comes with each person. For that reason, we respect everyone's right to freedom from discrimination and to be full members of society. In fact, as Catholics we can even advocate for that. That's part of being respectful. We can also love our LGBT friends and neighbors. My husband and I recently attended a family funeral where two of our young nephews are part of the LGBT community. They were also mourning the loss of their father. First and foremost, to my husband and me, they were family. They were somebody's child and we gave them the same love and support during that difficult time that I would want for my own children in the same situation. And that's how it should be. God's plan for most men and women is a union in marriage for the good of the spouses and for the procreation and education of children. The feminine and the masculine are gifts from the parents that benefit the child. There is value to motherhood. There is value in fatherhood. To say that a family that is bereft of one those characteristics by design is better than a family with both is to say that motherhood and fatherhood are not inherently good and beneficial to the child. Ask your child, "What would our family look like if Dad wasn't here or if Mom wasn't here?" It is the blending of these two opposites joined in a marital union that gives a whole family experience to the child. We cannot support a movement that looks to undermine that. But what would Jesus do? Jesus ate and socialized with sinners. He even sought them out. But He didn't do that to condone, approve, join in, or support. He was there to convert hearts and minds and teach the Gospel of salvation. He frequently admonished and reprimanded too! Pride activities condone and support acts and a lifestyle that are contrary to Christianity. The Catechism of the Catholic Church tells us:
Sin creates a proclivity to sin; it engenders vice by repetition of the same acts. This results in perverse inclinations which cloud conscience and corrupt the concrete judgment of good and evil. Thus, sin tends to reproduce itself and reinforce itself, but it cannot destroy the moral sense at its root. (1865)
We cannot support Pride activities because of the proclivity to see bad as good and good as bad. It is especially important not confuse our children with this.
Woe unto them that call evil good, and good evil; that put darkness for light, and light for darkness; that put bitter for sweet, and sweet for bitter! (Isaiah 5:20)
Finally, the Catechism tells us that even though sin is a personal act,
we have a responsibility for the sins committed by others when we cooperate in them:
by participating directly and voluntarily in them; by ordering, advising, praising, or approving them; by not disclosing or not hindering them when we have an obligation to do so; by protecting evil-doers. (1868; emphasis added)
If nothing else, we know that as Catholics we are not called to Pride, but to humility because all of our gifts are from God. During Pride month, maybe imaging that for our children can be the best witness of all.
Yea, all of you gird yourselves with humility, to serve one another: for God resisteth the proud, but giveth grace to the humble. (1 Peter 5:5)
---
Copyright 2019 Elena LaVictoire
About the Author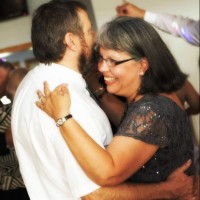 Elena LaVictoire is a graduate of Baker College and a retired medical transcriptionist. She is married and homeschooled six children. Elena is a public speaker on the topics of marriage, homeschooling, and confirmation preparation. She was also a contributing author to The Catholic Mom's Prayer Companion. Elena practices and performs with her flute and records with the Peace Together Choir. She blogs at MyDomesticChurch.com.