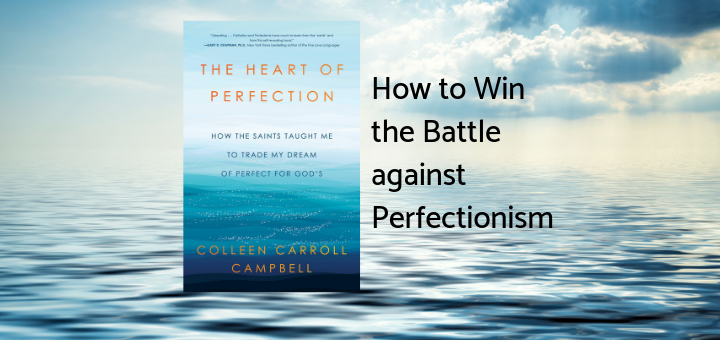 Image created by the author in Canva using free elements.[/caption] Do you struggle with perfectionism? What about spiritual perfectionism? Do you believe that if you don't do all your spiritual works, God will love you less? Do you believe you can earn heaven? In her own words, Colleen Carroll Campbell has always been a bit of an over-achiever. Indeed, simply reading her author bio is exhausting. She's an award-winning author, print and broadcast journalist, and a former presidential speechwriter. She even hosted her own television and radio shows on EWTN for eight years. She now balances working with homeschooling four children. In The Heart of Perfection: How the Saints Taught Me to Trade my Dream of Perfect for God's, she defines perfectionism as "an addiction to control and a refusal to accept imperfection in some human endeavor." Early in Carroll Campbell's mothering career, as she was trying to adjust to life with twins, an older mother gave her some wise advice: there was no room for perfection in motherhood. Carroll Campbell took those words to heart.
As Carroll Campbell began to study the lives of the saints, she noticed that many of them struggled with perfectionism even though they may not have used that term. Instead they "complain of scruples and pride, plead for trust and humility, and speak of their need to surrender to God's plans and stop trying to make their own." Carroll Campbell intersperses this spiritual memoir with short biographies of St. Jane de Chantal, St. Alphonsus Liguori, St. Benedict, St. Francis, and St. Therese, all of whom could be patron saints of those who struggle with perfectionism. She explains how, with God's help, they worked to overcome those tendencies while still getting closer to God. In following their example we can face the challenge of rejecting "spiritual perfectionism without lapsing into spiritual laziness." In The Heart of Perfection, Carroll Campbell speaks with refreshing honesty about her own struggles. Many mothers will relate to the challenge of balancing work and motherhood. She wonders "why God gave me these dual passions for work and motherhood that sometimes felt so infuriatingly incompatible." Like all mothers, she is figuring it out as she goes. There are no easy fixes for dealing with perfectionism, but Carroll Campbell and the saints she profiles offer much food for reflection. She encourages us to keep growing in holiness. In the end, what this world thinks of us and our achievements doesn't matter. It is when we surrender to God's love and God's will that we are truly successful.
---
Copyright 2019 Patrice Fagnant-MacArthur
This article contains Amazon affiliate links; your purchases through these links benefit the author.
About the Author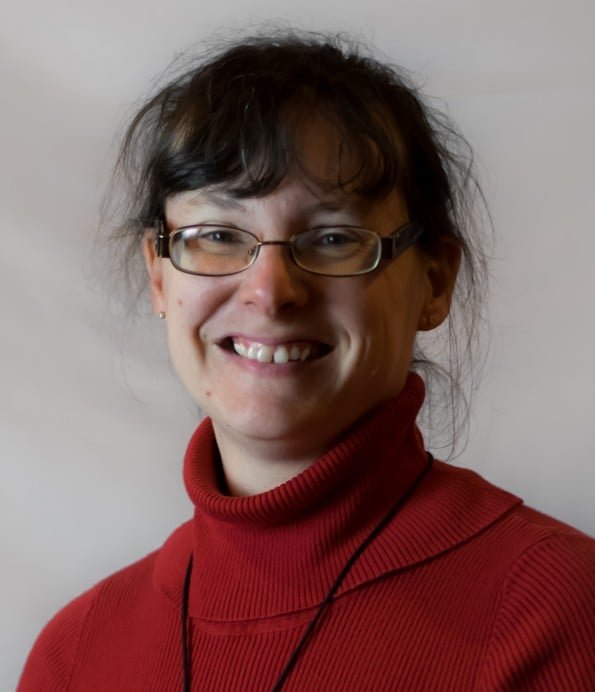 Patrice Fagnant-MacArthur has a Master's Degree in Applied Theology and is the author of The Catholic Baby Name Book, The Power of Forgiveness, and Our Lady of La Salette: A Mother Weeps for Her Children. A mother of three, she is the editor of TodaysCatholicHomeschooling.com as well as a freelance writer and editor.