Riddle at the Rodeo (A Camarata Cousins Mystery) by Claudia McAdam is a delightful middle-grade mystery -- a Catholic Nancy Drew. This book is the kind of Christian book that I love, where the character's faith comes out in a completely natural way. I always think these types of "Catholic-light" books are extremely important because they portray the characters as just regular kids, and that faith is a natural part of their lives. This is a great message for our children to see represented in their entertainment.
In Riddle at the Rodeo, while the main character, Kirsten, is on vacation with her cousins, she is asked to help solve a mystery. The mystery is fun and intriguing, and the sections about the rodeo were quite interesting. I especially appreciated how this character recognized her own bad behavior. When Kirsten feels bad about the white lies she has told and for the way she has treated her brother, she takes a detour during her sleuthing to go to Confession. Though small, this is precisely the kind of issue kids deal with every day. Having characters that can show them a faith-based way to handle problems is such a fantastic example for kids. I look forward to more adventures with the Camarata Cousins.
---
Copyright 2019 Leslea Wahl
About the Author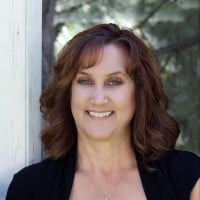 Leslea Wahl is an award-winning author of Catholic teen adventurous mysteries. She lives in beautiful Colorado with her family. Leslea believes one way to encourage teens in their faith is through positive messages and Catholic values, embedded in great stories. She is excited to share her reviews of some incredible Catholic books, all of which have received the Catholic Writer's Guild Seal of Approval. Find her online at LesleaWahl.com.