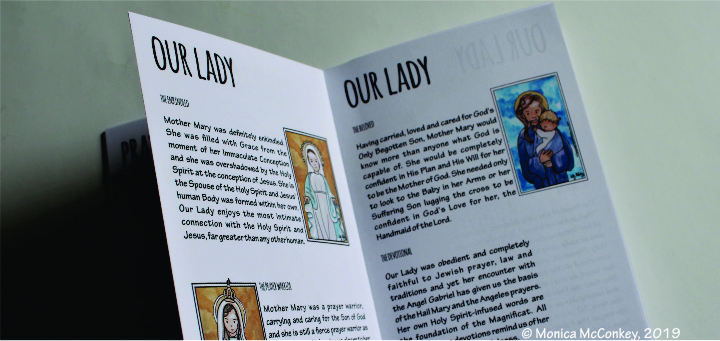 Copyright 2019 Vandenakker. All rights reserved. Used with permission.[/caption] Have you ever thought about how your own faith formation, your temperament, how you see God, and how readily you rely on your faith all affect the way you pray? I've been studying different types of prayer, different Catholic spirituality inspired by various saints and mentors in the faith, trying to isolate a few essentials for fruitful prayer. We find that our own prayer habits and our favorite go-to prayers are different from those around us, but we can deepen our prayer and intimacy with Jesus by practicing prayer dispositions that vary from our own.
Copyright 2019 Monica McConkey. All rights reserved.[/caption] The saints make great mentors and great prayer buddies. They model for us many ways to pray and show us a wide range of Prayer Dispositions: qualities and characteristics that foster effective and faith-filled prayer. I've narrowed my study down to seven Prayer Dispositions:
The Enkindled
The Warrior
The Vulnerable
The Devotional
The Handmaid
The Companion
The Intercessor
This is not an official or conclusive list, but an exploration with hopes to nurture and deepen our prayer lives. We need not limit ourselves to one type of prayer, prayer habit, or prayer quality. We are called to practice all of the Prayer Dispositions. We can surely benefit from a little of each one, for a healthy prayer life and personal intimacy with Jesus.
Copyright 2019 Monica McConkey. All rights reserved.[/caption] I compiled a little ebook/workbook presenting the seven Prayer Dispositions, a few saints who model them in an exemplary way, including our Blessed Mother as the ultimate prayer mentor, guiding us through prayer and directing us closer to her Son Jesus. You will find the eBook/workbook and information about it here: The 7 Prayer Dispositions eBook+ Workbook (PDF) at Equipping Catholic Families
Copyright 2019 Monica McConkey. All rights reserved.[/caption]
---
Copyright 2019 Monica McConkey
About the Author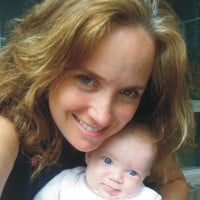 Monica, mom of 5, blogs about Catholic crafts and family traditions at EquippingCatholicfamilies.com. She is an author and creator of Super Saints quizzing cards and over 45 Saint, Sacrament, Catechism and Prayer-packed Craft Kits to help teach the Catholic Faith. The Catholic teaching tools and gifts are available through Arma Dei, the Catholic family publishing company founded with her husband Bill.