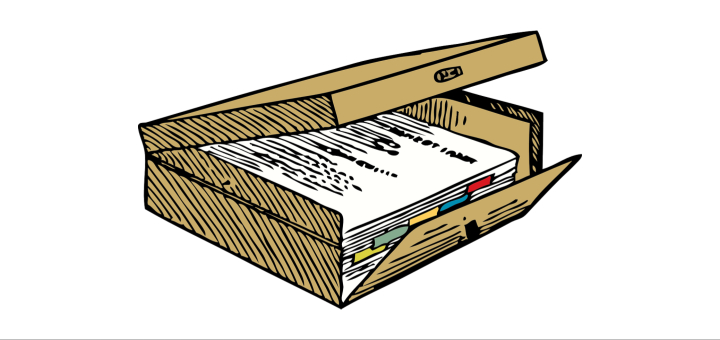 Image credit: Pixabay.com (2013), CC0/PD[/caption] Some days, I run headlong into the fact that I'm an organizational work in progress. Last week I had one of those days. I needed to prepare an exam for my summer class. Easy peasy. Go to the file, pull out last summer's exam, OK, it's not exactly filed. It's sort of piled and it's kind of on the floor. In the spirit of full disclosure, there's no sort of or kind of about it. It was a pile. And it was on the floor. Right next to the box where it should have been filed. The problem was, the box this stack of exams belonged in was full. And that was where the system began to fall apart. Add to that a heaping dose of busyness, a full measure of a lack of time and three cups of "I'll get to that later" and what should have been a five-minute task ... Wasn't. As I write this post, the pile has been duly sorted, the old exams culled and shredded and the ones I need placed in a file of their own. There is clear floor space where there should be clear floor space, order where there should be order, and I know exactly where to find every exam I have a copy of. I'd feel accomplished if I weren't so busy being embarrassed by the fact that the pile never should have taken shape in the first place. Uh oh. Did you see what I just did there? I shoulded myself. While it's true that exams don't belong in a pile on the floor, once they are, indeed, on the floor, no amount of shoulding changes that. All it does is waste the time and energy I sh- -- oops -- need to spend instead on restoring order. I could keep shoulding myself. I could go on about how I shouldn't have put any of the papers on the floor and shouldn't have added to the pile once it started. I could focus on the fact that the box is still full and it wouldn't be if I'd tackled the folder at the bottom of the box like I should have if I were going to do the job perfectly. Oops. There it is. Should's traveling companion. "Perfectly." My pile is gone. Culled. Shredded. Filed. Organized. I have what I need right in my hand. These are good things. This is progress. And "should" and "perfectly" only drag me away from what I have accomplished into the morass of what I haven't. I'm not suggesting that I let myself off the hook for that last folder and throw a party because I put things where they belonged, but I am saying (yet again) that it's a process. Sometimes, knowing when to stop for the day is just as important as knowing where to start. And it's always a good time to stop shoulding ourselves.
---
Copyright 2019 Lisa Hess
About the Author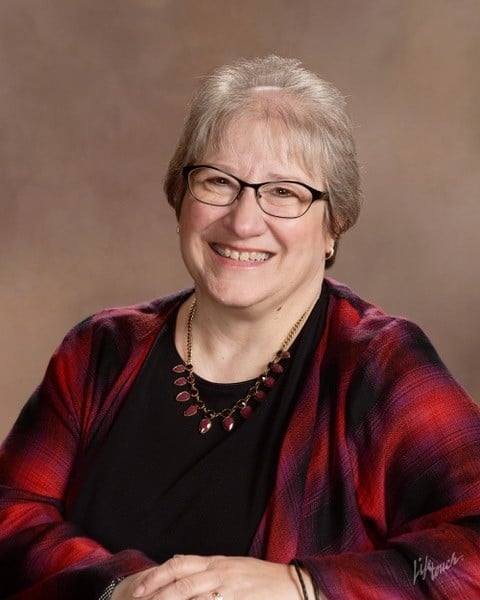 Lisa Lawmaster Hess is a transplanted Jersey girl who writes both fiction and non-fiction. Lisa's latest book is the award-winning Know Thyself: The Imperfectionist's Guide to Sorting Your Stuff. A retired elementary school counselor, Lisa is an adjunct professor of psychology at York College. She blogs at The Porch Swing Chronicles, Organizing by STYLE, and here at Catholicmom.com. Read all articles by Lisa Hess.