Image credit: Courtesy of the Pro-Life Women's Conference. Used with permission. All rights reserved.[/caption] I spent several years on the outskirts of the pro-life movement. I wasn't sure why I was there, but the Pro-Life Women's Conference helped me to flesh out the call that God has on my life for the lost and hurting. Years of hormonal birth control had ravaged my body and when I was only 37 years old, my dreams of having children were crushed. I was diagnosed with an enormous uterine fibroid that had truly taken over my organ. My doctor, NaPro trained and Catholic, promised to do all that she could to save my womb. Once she had cut away the almost 5-pound fibroid, an aneurysm that had formed on the left side of my organ ruptured. In her words, "I almost lost you." Regretfully, she was forced to perform a hysterectomy in order to save my life. A couple of months after my surgery I pushed ahead and went to the Pro-Life Women's Conference in St. Louis. I had already committed to serve alongside my friends with And Then There Were None and I wanted to try and push through, even though I knew I would be confronted with things that would draw on my raging emotions: abortion, adoption, and seeing mothers with their own infants. This was the second time I had been to this conference and I had been serving alongside a dear friend who is adamantly pro-life. I was pro-life but I totally didn't see where I fit in until I had my own tragedy, not the tragedy of abortion, but still a loss that impacted me so deeply that at times I wasn't sure if I could even serve the Lord. Despite my sadness and despair, the Lord showed me His unfailing love in quite an unfamiliar way for a Protestant girl like me -- a Catholic nun. Sister Veronica from Sisters of Life was our speaker as conference attendees were finishing their boxed lunch. By the shear grace of God, I went up front to ask about a technical question, but quickly sat as they introduced her … Right. On. The. Front. Row. She shared a story of young couple whose parenting dreams didn't turn out as they planned, but they embraced their pro-life story as God's will. As I sat there moved by her contemplative truth and saturation of His Presence it was a balm to my aching heart. I wanted to speak to her, so I asked how she could give up being able to have children, this dream that I held on to with such longing. She replied with pure joy in her eyes, "I gave up being a mother to a few to mother hundreds!" What a perspective! I left the Conference not knowing how to embrace my own pro-life story, but with hope that I could. Throughout the year, as He always does if we allow it, He gave me revelation that led to peace. After so many years of wondering, I began to understand that God knew how I would fit in to the Pro-Life movement long before I did. Over the next year He gave me a vision for a maternity home that would help women facing crisis pregnancies choose life for their children. It would be a ministry birthed out of my own home … a family. I began to pray, ask God, and seek wisdom from trusted counselors. In February of 2019, Empower House opened its doors to four women seeking refuge from the trauma in their lives. The maternity home is a safe place for women and their children to experience the love of Christ. Over the past several months, I've seen these women grow, learn, and deepen their relationship with God, but what thrills me most is how He has changed me. He has increased my patience, my desire to sacrifice, and my capacity for love. I didn't know how much I could love until He gave me the opportunity to love these women and their children. The Lord answered the deepest desires of my heart. He made me a mother. Returning to the Pro-Life Women's Conference is always like a family reunion to me, without the family drama! I was able to see all the women who encouraged and edified me along this journey. Their faithful prayers, donations, and support made opening Empower House a possibility. I was able to testify to the goodness of God through this process. In one year, conference to conference, God took me from death to life and mourning to joy. He took the ashes of 2018 and made them the beauty of 2019. I pray that I get to see Sister Veronica this side of Heaven and tell her how much she impacted me in a time of despair. I hope I get to tell her that this little Protestant lady is, in some way, following in her peaceful footsteps helping women and their children have life and life more abundant. How could I have experienced the goodness He had for me if I had missed this conference? How could I hear the call, if I wasn't at the place for Him to begin the healing? The next Pro-Life Women's Conference will take place June 26-28, 2020 in Indianapolis. I hope you can join me!
Image credit: Courtesy of the Pro-Life Women's Conference. Used with permission. All rights reserved.[/caption]
---
Copyright 2019 Brandy Frizzell About the author: Brandy Frizzell is a Licensed Practical Counselor - Intern and the Executive Director of Empower House Maternity Home in Katy, Texas.
About the Author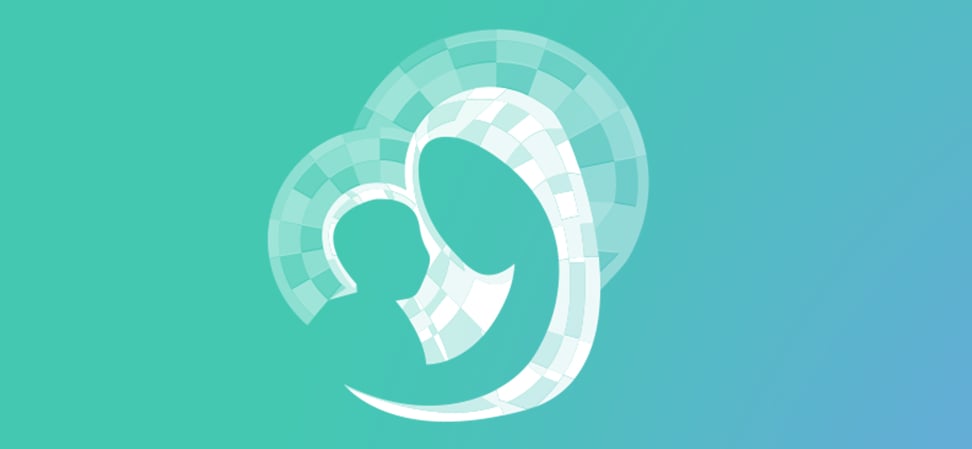 We welcome guest contributors who graciously volunteer their writing for our readers. Please support our guest writers by visiting their sites, purchasing their work, and leaving comments to thank them for sharing their gifts here on CatholicMom.com. To inquire about serving as a guest contributor, contact editor@CatholicMom.com.