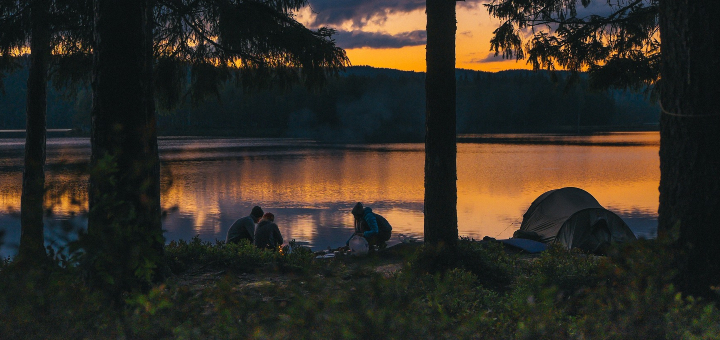 Image credit: Pixabay.com (2015), CC0/PD[/caption] Our faith community is blessed with wonderful people and especially some fantastic youth ministers. My immediate family was blessed this past month with a wonderful ministry they have started ... They have filled a place in ministry that really helps families overall. For college students who've come home for the summer and high-school students who want to have a job and continue with the connection with a youth group for at least part of the summer and for young kids who have an abundance of summer camps to choose from. They have created a camp that fulfills multiple needs, plants multiple seeds, and helps everyone grow. The high school- and college-age instructors are a mix of volunteers and employees. The employees are all vetted by our diocese and they take ample protective measures for our children overall. The counselors experience daily Mass together, theology classes and Eucharistic Adoration. In order to get a position with the camp, they need to provide a lesson plan and create an idea for their class. They offer a wider range of classes than I've seen anywhere else. It is wonderful to see how competitive the young people are to get into this program and help the younger kids. It is actually quite competitive to be able to work or even volunteer! This type of situation fulfills a real need and I wanted to share with other communities because it has brought such vibrancy to ours. Even those in our community who aren't Catholic, or do not fully practice the faith, want to send their kids to this camp because the joy and the environment is apparent. Who doesn't want their kids to have an experience like that? It plants seeds in many different places. This summer camp provides before and after care, so though the camp runs 8:45-12, there is drop-off as early as 7 AM and pick-up as late as 5:30 PM. It's also about half the cost of other full-day camps in our area, making it easily accessible and downright helpful to most working families. We have a rather large community and the camp services at least two parishes. The night registration opened, it opened at midnight and they were mostly sold out by 8 AM. Obviously there is a demand for this ministry. They have multiple tracks (46 total) and they had one class that was for boys only and two for girls only. I appreciated that the Girls Only class was for tomboys and girly girls alike and the other had an emphasis on science. In lower elementary school, kids don't know the finer points of the theology of the body, but they are developing their identities. Being able to grow knowing the unique gifts of the feminine genius and having masculine role models for boys can be something missing sometimes in today's culture. We offered our son to choose a baseball/sports track or the "Boys Being Men" track, the two that were available. He jumped on the chance to do "boy stuff": to play laser tag, make a marshmallow shooter, learn how to tie a tie, and use invisible ink. There were prayers throughout the day, there was a skit about Noah's Ark, and though my 6-year-old didn't sit down and read a Bible or have deeper theological discussions, he got what my husband and I aren't really able to give him on our own. He got to experience Catholic community and see that there really are a lot of other young people who are joyful and practicing their Catholic faith. My son unfortunately doesn't have the network of cousins and family that I had growing up, due to distance and smaller family size. Unfortunately we haven't been able to give him siblings, so he is an only child for now. Being surrounded by role models who are older boys and young men who are living the faith and living it vibrantly has been such a blessing. My son actually told me his favorite activity he did all week with the larger group (all the campers) was to go to Mass on Friday. What says faith-building more than that. Does anyone else have a youth group in your area participating in a ministry like this? I think it's genius! What do you think?
---
Copyright 2019 Meg Herriot
About the Author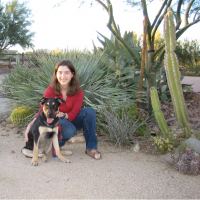 Meg Herriot is a veterinarian and Third Order Dominican. She enjoys spending time with family, friends, and pets and blogging at All Creatures Great and Crazy about being a veterinarian, mother, wife and most of all a Catholic trying to grow closer to God in a chaotic world.