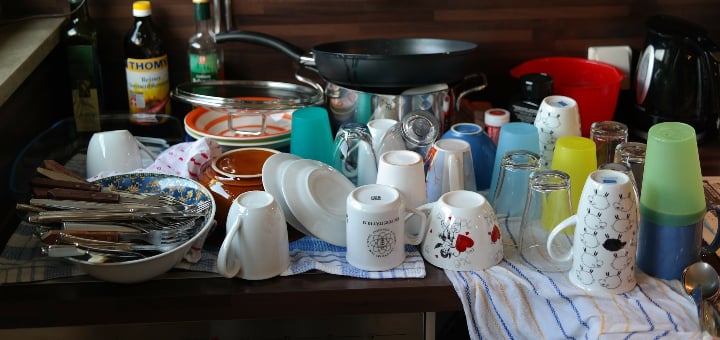 Copyright 2019 Lisa Simmons. All rights reserved.[/caption] About once a year, I cringe when the reading about Martha and Mary comes up in the Gospel rotation. Poor Martha. She is always getting the bad rap from homilists and scriptural meditation writers simply because she was busy feeding all the disciples and Jesus. How often have I laughed and thought, just what would those men do if there weren't the Marthas around to prepare the food for their bellies, launder their cloaks, and clean the homes they stayed in? I work in a church office where we put together bulletins, brochures, run Bible study classes, and prepare for daily and weekend Masses. We are a Cathedral, so there are diocesan events too: Masses, big dinners, and receptions. I share this responsibility with four other lay people in the office along with our pastor. Somebody has to make sure the church is clean, bright, heated or cooled, and that booklets are printed, dinner is ready, facilities are cleaned up -- and more. All of us are Marthas, are working to make sure 'the Lord" is prepared for, so other people can come pray, listen, and learn about our faith. So why do so many scriptural articles and homilies deride Martha as a workaholic and not a listener to the Gospel?
Copyright 2019 Lisa Simmons. All rights reserved.[/caption] Without our Marthas, we would not have bereavement dinners for the families of deceased parish members. Without our Marthas, we would not get the church cleaned, the bills paid, or the pastor fed and taken care of. Poor Martha, why does she get all the guff and none of the pity? I think people take what Jesus says to Martha in the Gospel the wrong way. I don't think He is chastising her so much as reminding her to come take a load off and relax when she is finished with her chores to listen to what He is saying. And when He came back to see Lazarus, wasn't it Martha who ran out to meet him and even replied she knew He was the Christ, the son of the living God, and that she believed in the resurrection? I think she WAS listening while she worked when Jesus was teaching. My fellow office workers in the parish go to daily Mass. We consider it one of the blessings of working in a church office. We all love that time to stop, listen to the Gospel, and receive His Body and Blood to strengthen us through our day of Martha-ing. But even at Mass we get stopped to be told this hymnal is torn, this pew is broken, and can't we do something about the air conditioning? It's not easy being Martha!
Copyright 2019 Lisa Simmons. All rights reserved.[/caption] But Martha teaches us a valuable lesson: Even in our everyday lives we must listen and live the Gospel to those we work around. That is what a disciple of Jesus does: spread the Word to everyone they meet. So many saints toiled the soil and built schools and hospitals and more for the poor while at the same time ministered to their souls. Marthas AND Marys are called to both listen and work in spreading the Gospel! The work must be done AND the soul must be fed!
---
Copyright 2019 Lisa Simmons
About the Author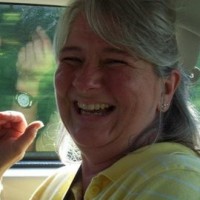 Lisa Hendrix Simmons is a wife, mother, grandmother, writer, and lover of adventures! She works full time at her Catholic parish as the social media/technology/Family Life Ministry coordinator. She writes about staying young and fun while living Catholic. When not writing she is knitting, playing music with her husband and having fun with her kids and grandkids. Visit her blog at https://youngfunandcatholic.blogspot.com/ and at www.simmonsfamilycenter.com/mommaknitsayarn