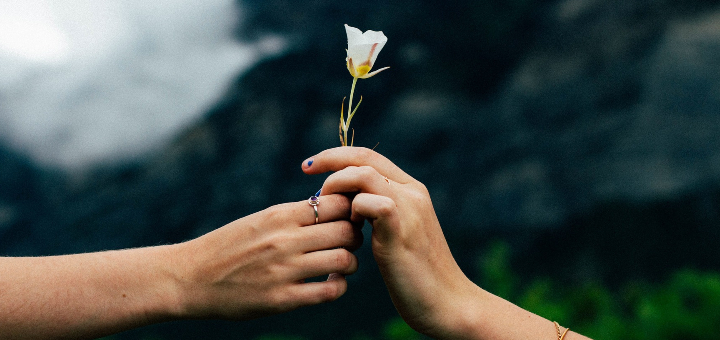 Image credit: Pixabay.com (2017), CC0/PD[/caption] I've never been particularly good with suffering. Avoidance? Insecurity? Hyper-control? Sure. Then my all-star qualities shine bright. But being insecure, hyper-controlling, and trying to avoid pain doesn't a happy life make. When I was twenty-one, I had the chance to meet my father after long years of separation at — of all places — the Art Institute of Chicago. I was meeting his second wife for the first time. And to make matters even more relaxed, I didn't know a thing about modern art. But I did discover a latent sense of humor, which apparently shot to the surface like a geyser when under serious pressure. I amused my dad, his wife, and even myself. Seeing absurdities in the uncomfortable world before me kept my eyes averted from haunting ghosts and garrulous gremlins. Our conversation never veered toward my mom, my brothers or sisters, loss of childhood, alcoholism, substance abuse, or neglect. The conversation stayed right where it needed to be, focused on pictures hanging on walls, which none of us understood. Contrary to every psychological theory I knew at the time, communication was not the key to our relationship. After that initial reunion, I visited my dad regularly. He attended my wedding, got to know my growing family, and became a steady fixture in my life. Even at the age of ninety, we still connect at least once a week. He may not remember my name some days, but he always remembers that he loves me. And that I love him. Over the years, we did have a couple of hard conversations about our family and the things that went so very wrong in our lives, but they were not all that productive. His simple admission, "I'm sorry," was all I ever really needed to hear. And my, "I love you anyway," was all he really needed to know. In recent years, I have lost a husband, a brother, several friends, (I have a visitation to attend this weekend), my sense of worth, and even my heart, but in experiencing these losses, I have discovered that there is no fixing pain. There is only, "I'm sorry." And "I love you anyway." Being truly sorry when someone is suffering shares the burden. It is one of the greatest acts of generosity that a human being can undertake. Loving anyway explodes the walls of control, doubt, fear, hurt, avoidance, and insecurity. Love is not doormat material. Love demands decency, honesty, integrity, and heroism. But it doesn't demand those qualities all at once in perfect order. After a particularly brutal loss recently, my imagination conjured up the image of a wounded woman rising after tumbling down a hill. Not unlike Sam at the base of Mount Doom. How's that for an "I'm sorry, and I love you anyway" scenario? But Sam rose again. Even when it was hopeless to do so. Even when pain had the upper hand. Even at the end of Middle-earth, he rose and loved anyway. And he wasn't alone. Pain and loss are twin hells that human beings experience in umpteen versions throughout the course of our journey toward Heaven. We can't fix reality, stop the hurt, make everything right, control outcomes, or even avoid tumbling down hills. Personally, I can crack a joke and laugh at absurdities to keep the ghosts and gremlins at bay, and that helps. Some. But mostly, I can be sorry and love anyway.
---
Copyright 2019 Ann K. Frailey
About the Author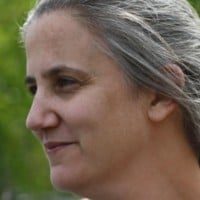 As a teacher with a degree in Elementary Education who has taught in big cities and small towns, Ann Frailey homeschooled all of her children. She manages her rural homestead with her kids and their numerous critters. She writes books and a Friday blog alternating between short stories and her My Road Goes Ever On series. Put Your Mind in a Better Place—Entertainment for Life: AKFrailey.com.