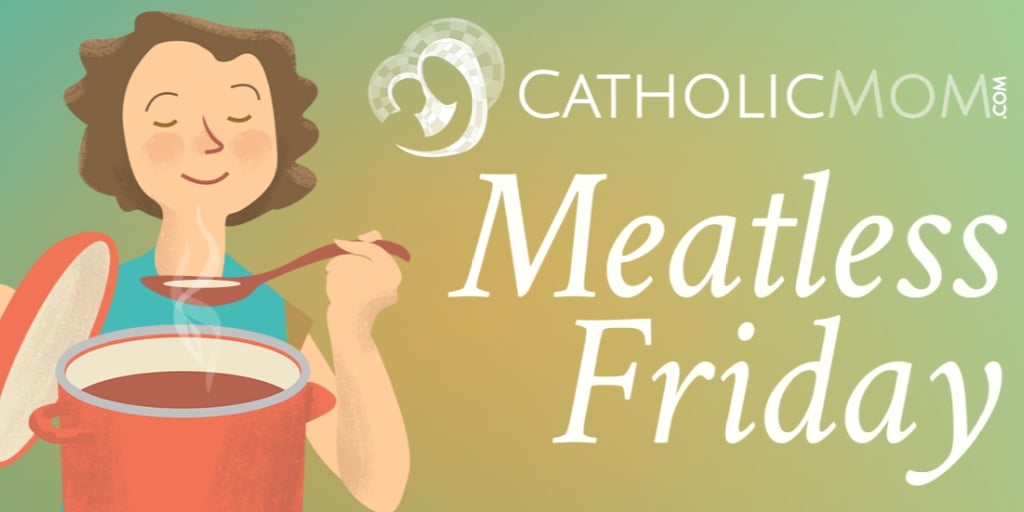 Canon Law and other Church documents make it clear that, although the Lenten obligation to abstain from meat remains, other Fridays offer an option. On these Fridays, the faithful are free to perform some other form of penance. However, we may also choose to continue the practice of meatless Fridays throughout the year. In any case, we are obligated to do something in remembrance of what Jesus did for us on Good Friday. He died a horrific death on a cross for our salvation. A Gift so tremendously vital that calling it to mind each Friday of the year is certainly the least we can offer in acknowledgement and gratitude.
Today I would like to share a family friendly recipe for meatless Fridays. My Hearty Crockpot Potato Soup is a favorite in our family. It offers a great option for the upcoming crisp fall weather, is available throughout the day, and represents a comfort food quality. We all know how difficult it can be to maintain the penitential practice of meatless Fridays and yet offer variety, so I created this recipe and tried it out on my son and daughter this week. This crockpot recipe can be prepared ahead of time and yet accommodate busy families with varied schedules and eating times. The leftover also remain as tasty as they were when freshly made. Freezing half for another day also works out very well.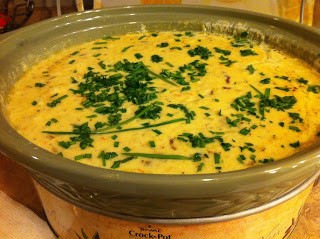 Hearty Crockpot Potato Soup
½ gallon milk
1 stick butter
1 can crème of celery soup
1 c sour cream
2/3 c shredded cheddar
½ cup chopped carrots
½ stalk celery
1 medium onion
2 t minced garlic
1 c potato flakes
5 medium potatoes
Lawry's salt and pepper to taste
Fresh, chopped chives and extra shredded cheese for garnish (optional)
Pour milk into crockpot, set to high. Chop celery and onion finely and add. Add all other ingredients except potato flakes and potatoes. Bake potatoes at 350 for 1 hour and then coarsely chop. A quick alternative is to microwave potatoes. Add to crockpot along with potato flakes and stir thoroughly. Allow to simmer in crockpot for at least two more hours, stirring occasionally. Set to warm and serve as desired. If you would like to add dessert to your menu, might I suggest my Easy Blackberry Cobbler; that recipe appears on allrecipes.com.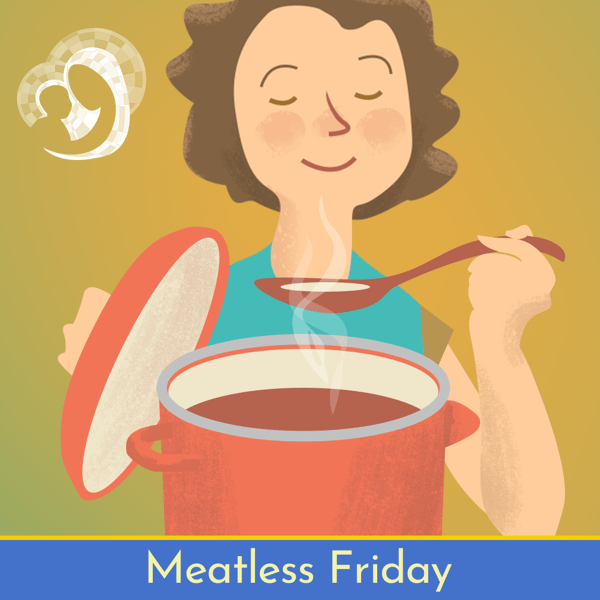 ---
Copyright 2019 Birgit Jones
Photo copyright 2019 Birgit Jones
About the Author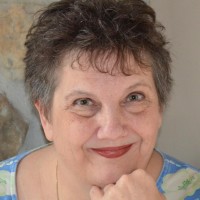 Birgit finds herself immersed in writing on her blog, Catholic Life In Our Times, where she reflects on current events with a Catholic, pro-life perspective. She also serves as Graphic Editor and Contributing Columnist at Catholic Stand as well as writing for other online Catholic publications.