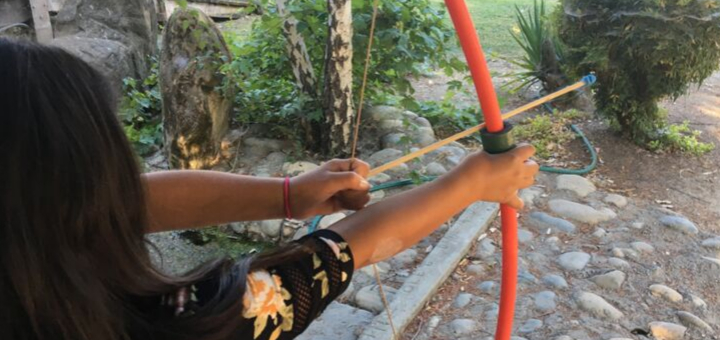 Copyright 2019 Courtney Vallejo. All rights reserved.[/caption] Do you have a prayer warrior? Many people are blessed with prayer chain groups and have a list of people to send out prayer requests for healing of family members or friends, or petitions for new jobs, and so on. For me, a prayer warrior is different from the prayer chain people. I define a prayer warrior as the person that you text to share your most intimate prayer requests. For example, "Please pray, I'm really struggling today. I've been losing my patience with my kids and I feel like I'm going to start yelling!" This is the person where you open up and really share your heart and your state in life. I am grateful to have prayer warriors in my life. They are women who I reach out to, taking off the filter of appearance, and honestly share where I'm at in my day. I may send out a quick prayer request to many friends, saying, "Just asking for prayers, it's been a long day over here. Thanks!" To my prayer warriors, though, I send a different message. "Asking for prayers. My anxiety is creeping in today. I started my period and I'm feeling run down. My husband works tonight and I'm not looking forward to being alone tonight. I'm feeling emotionally drained and haven't been going to bed early enough. Prayers, please!" My prayer warrior responses varies from, "Praying for strength," to "Praying! You are not alone. He's right there. Mother Mary is there too." Other times she offers up her day and her own struggles for me. What I've been blessed to experience is the peace of God that floods over me as I ask for her prayers. To connect with another, to be vulnerable, and to beg for prayer, opens up my heart to the Lord's healing and comfort. Recently, I was having a particularly hard day and I reached out for prayer. My prayer warrior responded in the morning, and then checked in on me later in the afternoon. The day hadn't been getting easier, but her text helped me to remember that I am loved and noticed by her, but more importantly, it reminded me that God loves me. He places people in my life to show me love. I was able to feel His peace and change my view of the day and was thus, able to enjoy my evening. Being vulnerable isn't always easy. I worry about being judged and worry that what is bothering me is either not important enough or it's my fault that I'm in that specific situation. My prayer warriors, however, show vulnerability with me when asking for prayer, so it inspires me to share as well. If you don't have a specific prayer warrior, I encourage you to pray for one. Ask the Lord to show you whom you should ask to pray for you. Who is someone who you can be open and honest with? Think of someone that encourages you to live your faith? Who is someone that you want to call you on, so that you can continue to grow in virtue? Prayer links us to the Lord. Prayer is a conversation with our Lord. Asking for prayer and offering prayers for those we love, unites us to each other and to the Lord. So pray about your prayer warrior and then take that scary step to reach out to them and be open and honest about the areas of your life in which you need prayer.
---
Copyright 2019 Courtney Vallejo
About the Author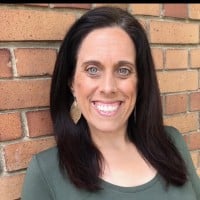 Courtney Vallejo is a convert to the Catholic faith, who is currently living in Arizona. She and her husband, homeschool their three adopted children. She is the cofounder of AMomRevolution.com, whose mission is to inspire, encourage, and reclaim joy in motherhood. She also writes for her own blog, CourtneyVallejo.com. Courtney holds a Master's degree in Film Production and a California Multiple Subject Teaching Credential. Follow her Gluten Free/Dairy Free adventures on Instagram: @aglutenfreerevolution.