Our Lady of Guadalupe: The Graphic Novel (TAN Books) by Natalie Muglia and Sam Estrada is a sturdy hardcover book with large, bright, and beautifully rendered illustrations. When I picked it up, I imagined opening it with a couple of my kids piled around me. Graphic novels are great for independent reading and for reluctant readers, so this book could find a home in many settings, including a homeschool classroom.
As you'd guess, the book retells the story of the Blessed Mother's appearances to St. Juan Diego in 1531. What you wouldn't expect is that the story is framed by a Mexican boy hearing the story from his mother in 1926, during Mexico's enforcement of the Calles Laws and the formation of the Catholic resistance, the Cristeros. Readers learn about two critical periods in Mexico's history. Additionally, the end matter includes detailed pages on Saint José Sánchez del Río, Bishop Juan de Zumárraga, Saint Juan Diego, and the Tilma of Guadalupe. In context, the book also defines several religious terms and the seven Sacraments. Parents may wish to clarify one element regarding the Sacraments. Beneath "priestly ordination" (Holy Orders), it says "religious vows" and depicts a bishop blessing a group of kneeling religious sisters or nuns. This could give the mistaken impression that these vows are sacramental when they are not.
Once the graphic novel has piqued your children's (and your) interest in Saint José and the Mexican martyrs, you'll want to read Saint José: Boy Cristero Martyr by Kevin McKenzie, LC. This fictionalized biography of José Sánchez del Río is part of Ignatius Press's Vision Books saints series. The author spent a decade studying the life of young Saint José, who was canonized by Pope Francis in 2016. Using the document prepared for the beatification process and other sources, Father McKenzie has created an exciting, engaging, and real portrait of the Mexican teen's piety and courage. The story follows José and his family as he leaves home with his friend Trino to join the Cristeros and ultimately to give his life in defense of his faith. Nothing about his martyrdom is whitewashed, yet the story is retold in a manner that is appropriate for young readers, its focus being on Saint José's bravery rather than his captors' brutality. Together these books are an excellent introduction to Mexican history, Church history, and sainthood.
---
Copyright 2019 Carolyn Astfalk
This article contains Amazon affiliate links; your purchases through these links benefit the author.
About the Author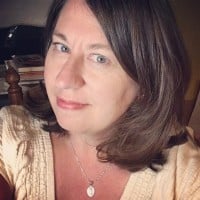 Carolyn Astfalk is a wife, mother of four young children, and a writer. Her contemporary Catholic romances are available at Amazon.com. She is a member of the Catholic Writers Guild, a Catholic Teen Books author, and blogs at My Scribbler's Heart. Visit CarolynAstfalk.com.