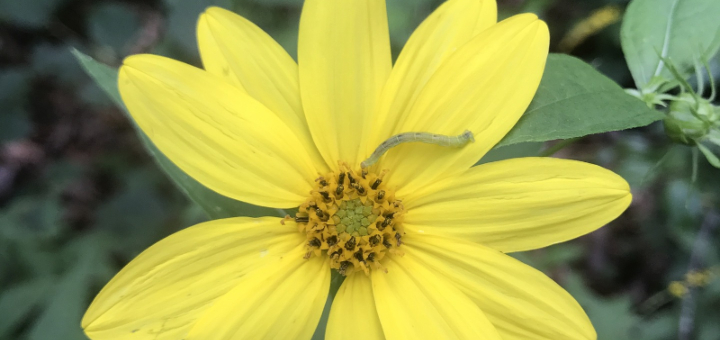 Image credit: Pixabay.com (2017), CC0/PD[/caption]
I command you: be strong and steadfast! Do not fear nor be dismayed, for the LORD, your God, is with you wherever you go. (Joshua. 1:9)
In praying the stations of the cross, nestled under the oak and pine, my eyes spied him. His tiny frame stretching almost impossibly to reach the next ledge. Then, instantly curling back into itself as if to gain momentum, it took its next step. There was nothing between but air, and each time it was a gigantic move for one so small. In awe of this tiny creature's endeavors, I recalled a morning spent with my oldest after a late summer's rain.
The valiant one whose steps are guided by the LORD, who will delight in his way. (Psalm 37:23)
"Where did he come from ... where is his family?" My son, then 5, had asked. And where is he going? Wherever that is it will probably take him awhile," he added. And there we sat watching the miraculous gains and effort expended in mere seconds. Never knowing if the inchworm was indeed trying to get back to where he had been or to somewhere new. Now, years later, it occurs to me that this is much like our spiritual journeys -- a series of falls and growth with the opportunity for new beginnings. While we may never get back to where we were, for God's plan may challenge us to move forward along a different course. Inwardly, we curl back inside seeking the comfort of God within to gain the strength for the path ahead. Stretching us too, in ways that we could never imagine to reach for the Christ beyond ourselves.
And we have this confidence in him, that if we ask anything according to his will, he hears us. (1 John 5:14)
In Him and in those He places along the way, we find the support and respite we need. Until, that is, it is time once again to stretch, move and grow. Yet, after we find that place of comfort many of us are reluctant to leave. We may refuse to take that leap or bend to the extraordinary surprises that God has in store. Much like the inchworm, however, we were never meant to stay in one place, and lest we forget God promises direction, protection, and all the tools needed for the journey.
With firm purpose you maintain peace; in peace, because of our trust in you. (Isaiah 26:3)
Reflect: Where in my life Lord am I being stubborn or immovable? Pray: Lord help me to see you and your will for me each day. Help me to let go of the known to accept your purpose for my life even though it's unknown.
---
Copyright 2019 Elizabeth Reardon
About the Author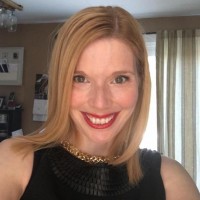 Elizabeth Reardon is Director of Parish Ministries and Pastoral Associate for the Collaborative Parishes of Resurrection & St. Paul in Hingham, Massachusetts; a wife and mother of three, and writer at TheologyIsAVerb.com. Her writing is an invitation to seek and create space for God in the midst of the busyness of everyday life.