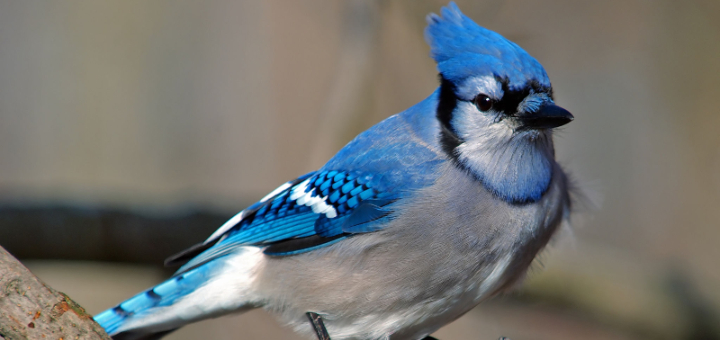 Rob Hanson from Welland, Ontario, Canada [CC BY 2.0], via Wikimedia Commons[/caption]My husband and I were in a car accident a few months ago. A car ran a red light and cut right in front of us. The airbags came out and smacked us in the chest and face and it felt like the air got sucked right out of our lungs. The picture I cannot get out of my head is the look on my husband's face when he looked over at me to see if I was OK. His eyes were wide open; they looked so huge. He looked scared and in pain and in shock all at the same time. I must have looked the same way because I felt all of those things. We were in pain from the airbags and seat belts. We had scratches and abrasions and bruises. But, thanks be to God, we were both alive. Thanks be to God we still had each other. There are things in life that we worry about. I am a big worrier from way back. I worry about everything. And we had been under a great deal of stress as we were packing to move. Moving is way up there on the list of stressors. But then something happens in our lives to remind us of what is really important and what really matters. My husband and I will not always have each other this side of heaven. But we have each other today. This moment. This pain. This stress. We have it all. We have it all because we have each other. And we have our family. And despite the stresses in life, the ups and downs, the good and the bad, nothing else much matters to me. A few weeks ago, our youngest son and his wife became parents for the first time. A beautiful baby girl to add to our blessings. We live within 20 minutes of them now and we have been able to see a lot of her. Yesterday two of our grandchildren had Grandparents Day at their school and we were invited to join them for breakfast. We found a new church. Only a few miles away. An active parish. A lot like what we are used to. We are beginning to feel like we are home. We bought a bird feeder the other day. My husband's idea. Then he kept waiting for the birds to come. No birds came that first day. Yesterday a blue jay came. Ate some of the bird food on the patio. He even came back today and had more to eat. We are hoping he will bring some friends. We are counting our blessings.
---
Copyright 2019 Colleen Spiro
About the Author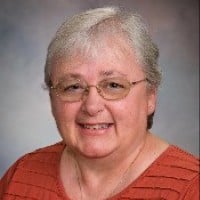 Colleen Spiro is a Catholic mother, grandmother and a deacon's wife. A certified spiritual director, Colleen loves to share her faith and encourage others through her retreats and writings. You can read her reflections at her website, Catholic Prayer Life and read or listen to her podcast at Finding God in the Everyday.