Image credit: Pixabay.com (2017), CC0/PD[/caption] Two different moms of twins recently shared with me that they had a hard time finding resources for naming twins, especially boy/girl twins. I thought it might be helpful for them — and any of you who will have the privilege of naming twins — to compile here the resources and strategies I've used when helping parents name their twins. My go-to starting place is always the blog post Naming Catholic Twins by self-proclaimed Hobo for Christ, Meg Hunter-Kilmer. She's the aunt of twin girls, and pulled together in her post various ideas she'd thought of or came across when trying to help her sister name the babies. She's got ideas for girl twins, boy twins, and boy/girl twins, all with great faith connections. Using saints' names that make natural pairings because of their connections in real life (like twin boy saints Cosmas and Damian, twin boy-girl saints Benedict and Scholastica, and close friend saints Francis and Clare), like Meg provided in her post, is a great strategy for Catholic parents. Other strategies for finding names that "go together" but aren't "matchy"—which is what the twin parents I've worked with usually say they want—include: Same first sound. This can definitely cross over into "too matchy," and most twin parents I've talked to don't care for same first initials (it makes labeling each twin's things difficult, for one thing), but doing something like G+J or C+K — where the twins have the same first sound but different initials — is an easy way to incorporate different styles of names but still help them feel like a unit. Same ending sound. This is probably easier for twins of the same gender, but not impossible for boy/girl twins. Balanced length. I like the idea of two short first names or two long first names — I think that makes for an obvious shared characteristic without being too matchy. Same number of letters always feels really pleasing to me, even if the names themselves are different styles. I also like a long first name plus short middle name for one twin and short first plus long middle for the other. Similar meanings. Some people really get into what names mean, and others don't, but those who do could have some real fun choosing names that have similar or complementary meanings. General fairness. This could also be thought of as *balance*, but in a different way than the "balanced length" strategy listed above — rather, this has to do with making sure one twin doesn't end up feeling his or her name is less special than the other twin's name.
Saints Cosmas and Damian. [CC BY 4.0], via Wikimedia Commons[/caption]Some of the baby name consultations I've done in which I've offered name ideas in keeping with these strategies include: Names for girl twins: Finding a name for Twin B when Twin A's name has already been selected Twin baby miracle girls "Pearl necklace" names for twin sisters of boys with "pinstripe" names Names for boy twins: Twin baby brothers of boys with Old Testament names Names for boy/girl twins: Complementary but not "matchy" names for boy/girl twins Name for big brother's Irish twin sister ("Irish twins" refers to babies born within the same twelve-month period; this mama wanted the names of her Irish twins to complement each other like many do with actual twins) And I also did a post on names with an Irish sensibility for "green bean" twins (i.e., their gender is unknown). I've never done a consultation for parents of triplets, quadruplets, or more, but I think the same principles can be used for them as well. In fact, for those of you expecting triplets or quadruplets, I also did a post on names for triplets (be sure to read the comments as well!), and a post on some amazingly named quadruplets. If you'd like even more information on naming multiples, my blog's naming twins tag will bring you to all my posts on the topic, including birth announcements.) Have you named twins or multiples? Is there anything you'd add to what I listed here?
---
Copyright 2019 Kate Towne
About the Author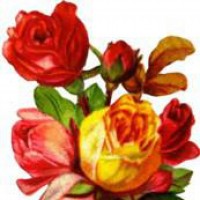 Kate is a writer, wife to a really good man, and mama to their seven boys ages 1 to 15. She shares her thoughts on Catholic baby naming at Sancta Nomina, and her first book, Catholic Baby Names for Girls and Boys: Over 250 Ways to Honor Our Lady (Marian Press, 2018) can be found at ShopMercy.org and Amazon.