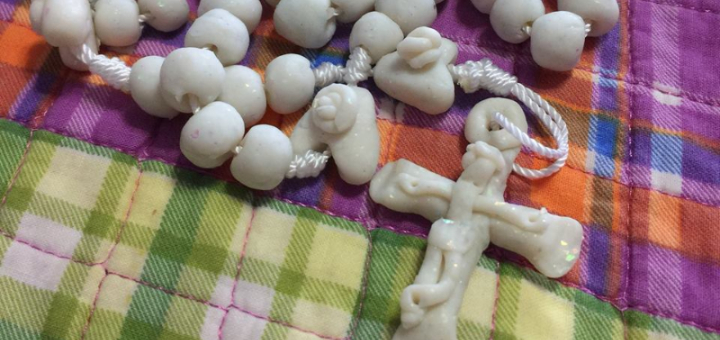 Copyright 2019 Pam Spano. All rights reserved.[/caption] My friends and I got together a few weeks ago for a long overdue Girls Night Out. The conversation jumped around to different topics, but one part of the conversation stands out in my memory of that evening. How we got on the discussion of the Memorare slips my mind from that night, but I think it stemmed from a previous conversation on that prayer and how we were all introduced to it. Some of us were new to it and others and been praying it for years. Though I've heard of it, it wasn't part of my prayer routine. The next day, I looked it up and read through it. Its simplicity and beauty stood out. Its power was palpable. I broke it down a little: Remember, O most gracious Virgin Mary … "Remember" stuck out for me. Calling on the Blessed Mother to remember seemed odd at first. I pictured myself jumping up and down and waving to her to get her attention like a little kid hoping the teacher would call on me! … that never was it known, that anyone who fled to thy protection, implored thy help, or sought thy intercession, was left unaided. Never. Can you imagine? Our dear Mother, never ignored a request of her! I thought of the many times she was there for me, whether I acknowledged it at the time or not. I fly unto thee, O Virgin of virgins, my Mother. When I first converted as an adult, I flew to the Blessed Mother. My own mother was lacking. I felt abandoned and abused. When my children were born, I was terrified. I begged Our Mother to teach me to be a good mother because I didn't have a role model and had no idea what to do. Though I made mistakes, I didn't do to my children what my mother did to me and that's because I could feel the presence of Our Mother throughout those years. To thee do I come, before thee I stand, sinful and sorrowful. I felt completely unworthy in the early years of faith and motherhood. I had a lot to make up for. I was growing in faith and confidence and I knew that she was there for me. O Mother of the Word Incarnate, despise not my petitions, but in thy mercy, hear and answer me. I know she didn't despise my petitions and her mercy was abundant. She hears and she answers.
Copyright 2019 Pam Spano. All rights reserved.[/caption] Whether you are new to this prayer or a veteran of reciting it, take the time to take it apart as you pray it and see what Our Blessed Mother has in mind for you.
---
Copyright 2019 Pam Spano
About the Author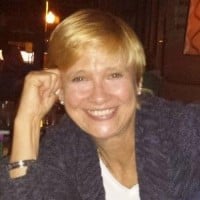 Pam Spano converted to the Catholic faith as an adult over 30 years ago. Her conversion story started when she sarcastically said to her Catholic boyfriend at the time, "I suppose if we were to get married, you would want me to convert." He thought for a moment and said, "Well, I am worried about your soul." And so the journey began ...